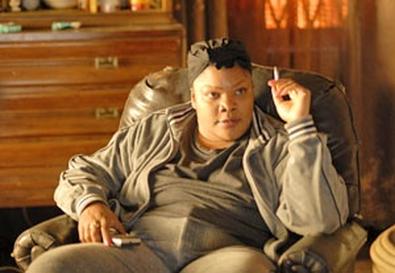 Penélope Cruz, 'Nine'
Penélope Cruz is a renowned actor in her native Spain and a fast-rising star in the United States, winning an Oscar last year for "Vicky Cristina Barcelona." Despite her proven talents, Cruz faced a formidable challenge when she accepted the role of Carla, mistress to famed Italian film director Guido Contini, in director Rob Marshall's star-studded screen adaptation of the 1982 Broadway musical "Nine."
Like most of her co-stars in the film, Cruz isn't known as a musical performer and had never previously sung professionally. Yet taking on a major role in a high-budget Hollywood musical represented a chance for her to diversify her talents and open up new possibilities for her career. She succeeds admirably, standing out amid a cast of first-rate actors. In a Back Stage interview, Cruz said she worked with two voice teachers to prepare for her audition with Marshall. She admitted that she has loved musicals since she was a child and has danced from a very young age.
The myriad roles that Cruz has tackled in her career have shown her to be an actor of passion and great range. She's well-suited to the role of Carla, who's having an adulterous affair with the married Guido and is determined to keep him. Playing a character who could easily become contemptible, Cruz eloquently illuminates the pain of Carla's situation. At the same time, Carla is a strong-willed woman, and Cruz skillfully depicts her determination, nicely rounding out the character.
Beyond the dramatic demands of the role, Cruz proves to be a formidable musical entertainer as well in the sexy and athletic number "A Call From the Vatican," in which she dances up a storm while swinging from ropes. If "Nine" as a whole could be considered a rope trick for actors, Cruz proves herself a high-flying master of the art.
For this performance, Penélope Cruz has also been nominated for a Golden Globe. She was previously nominated for a SAG Award in 2007 for "Volver" and in 2009 for "Vicky Cristina Barcelona." She is also nominated as a member of the "Nine" ensemble.
—Les Spindle

Vera Farmiga, 'Up in the Air'
"On the one hand, the character of Alex is someone who really compartmentalizes her life, so I really didn't have to think about what was going on with her so much. On the other hand, it was like dancing an Argentine tango," said Vera Farmiga in a recent interview about "Up in the Air" on TheMakingOf.com. Ryan Bingham (George Clooney) has met his match in the Jason Reitman–penned character of Alex Goran, a confident, secure, attractive woman who wants an unusually male-style arrangement with Bingham: all sex and no ties.
Farmiga delightfully makes her Alex 100 percent likable. She plays the character as sensual yet direct, stunning yet matter-of-fact. The challenge in a role like Alex is to not have her come across as man-hating or bitchy, and Farmiga meets that challenge. With a perfectly timed smile or a subtle turn of her head, Farmiga's Alex is a wise woman who knows what she likes and wants and settles for no less. The actor plays her as competitive yet compassionate, and keeps us wanting more of those one-on-one scenes with Clooney.
Farmiga and Clooney's onscreen pairing is a visual treat, made richer by the banter and playful flirtation. Farmiga makes the most of Alex's ability to play by Bingham's rules while setting up her own. She also makes the interesting choice to at times play Alex like a mother patiently listening to her son. The actor masterfully creates a much more emotionally connected character than Bingham is, but one just as scheduled and at home with the life-in-a-carry-on lifestyle.
The biggest testament to Farmiga's performance comes at the end of the film, when an unexpected twist leaves us slack-jawed and full of questions. True to Farmiga's exceptional work, we never see it coming.
For this performance, Vera Farmiga has also been nominated for a Golden Globe. She was previously nominated for a SAG Award in 2007 as a member of the ensemble of "The Departed."
—Laura Butler
Anna Kendrick, 'Up in the Air'
Fresh from her successful performance as the sometimes mean-spirited gossip Jessica in "Twilight" and "New Moon," Anna Kendrick takes off as a tightly wound, commonsense, yet naive overachiever in "Up in the Air." Cast as shiny new go-getter Natalie to George Clooney's old and outdated Ryan Bingham, Kendrick roars as an innovator hired to reinvent the employee-firing wheel, taking it from a personable, face-to-face exercise in planning for the future to an "Hasta la vista, baby," push-out-the-door goodbye via Internet connection and computer screen. With a determined gait and eyes of steel, Kendrick effortlessly sells it as the fresh blood out to shake things up, threatening the protected livelihoods of old workhorses like Bingham.
A cross-country training session in which Bingham teaches his protégé Natalie the ropes quickly transforms into an equal teaching partnership, with Kendrick masterfully doling out Natalie's life lessons at every turn. Kendrick's driven, matter-of-fact approach to Natalie is the perfect foil in the pair's verbal sparring. Their mentor-mentee chemistry is wonderful to watch; it's most hilarious when the cocky Bingham is taken down a notch as Natalie, responding to a call from her boyfriend implying that she might be sleeping with Bingham, makes an "ick" face, scrunches up her nose, and shouts a horrified "No! He's old!"
Kendrick has said of Natalie that she's unapologetically ambitious, and that trait makes caring about the character a hard sell. But Kendrick absolutely works it. Her straightforward, authentic portrayal makes us cheer even as Natalie hits bumps or falls. The actor brings the audience along on her own plane ride, engaging us at every turn and surprising us often with Natalie's pointed candor, such as when she tells Bingham, "You have set up a way of life that makes it basically impossible for you to have any kind of human connection."
For this performance, Anna Kendrick was named best supporting actress by the National Board of Review and is nominated for a Golden Globe.
—Laura Butler
Diane Kruger, 'Inglourious Basterds'
In "Inglourious Basterds," German-born actor Diane Kruger plays Bridget von Hammersmark, a German actor. We'll assume the similarities end there, as von Hammersmark is also a secret agent for the Allies who is as clever as she is beautiful. At first glance, it might seem that von Hammersmark is your typical one-dimensional 1940s movie star—loved, admired, and used to being the center of attention wherever she goes. And that is exactly what she would want you to think.
Kruger, however, needed to create a woman who would be believable as both the glamorous actor and the fiercely intelligent undercover spy. Seeing her nuanced performance, you believe that this svelte blonde is the mastermind behind an operation to take down the Third Reich. This is a woman who is anything but one-dimensional; she is much more than what she seems to be.
Kruger plays von Hammersmark as alluring, sassy, and dangerous. She possesses the perfect posture, the easy smile, and the engaging demeanor of a celebrity from the '40s. However, when she speaks to her allies for the first time, we get a glimpse into the inner workings of her cunning nature and know she is capable of making the type of calculated decisions an undercover agent would need to make. When she is in distress, whether from having been shot in the leg or from being exposed as a spy, we see yet another side: a woman who is in far over her head but is still determined to fight.
Kruger has proved her action chops in films like the "National Treasure" series and her feminine allure as the object of affection in "Troy." As von Hammersmark, she gets to show both those sides, but with a strong intelligence that she embraces wholly.
For this performance, Diane Kruger is also nominated for a SAG Award as a member of the film's ensemble.
—Jessica Gardner
Mo'Nique, 'Precious: Based on the Novel "Push" by Sapphire'
After seeing "Precious: Based on the Novel 'Push' by Sapphire," many filmgoers are astonished that Mo'Nique, who burns through the screen as the sadistic, self-pitying mother from hell, is mainly known as a standup comic. Considering her career on comedy stages, in sitcoms, and hosting reality shows, no one was prepared for the performance she gives in this unstintingly dark but ultimately hopeful indie film. The picture focuses on Precious, an overweight teenager pregnant for the second time with her own father's baby. Her nemesis is her mother, Mary, who verbally and physically abuses Precious for "stealing" her man.
Mary could have easily become a stereotypical villain, but somehow Mo'Nique makes her multidimensional. If we don't sympathize with her, we understand her anger. In a way, she's a victim too, but she can't see beyond her own pain to help her daughter. In the final scene, Mary must finally reveal the horrific details of Precious' childhood to a social worker. Mo'Nique slowly unfolds Mary's memories as if exposing an unhealed wound, one minute lashing out at the social worker ("I know you got your degree and you know everything"), the next tearfully defending herself.
Mo'Nique explained her process to Ben Walters for Back Stage and The Hollywood Reporter: "In that last scene, my heart is hurting for that woman. It makes you think, 'That could be me.' None of us come into this world like that, and you have to say, 'What in the hell happened?' If I were Mary Jones, I would still want someone to love me."
As Anthony Lane wrote in The New Yorker, "Given her range of leisure interests—smoking, cursing, channel surfing, baby tossing, munching pigs' feet, and throwing televisions down the stairs—there is no reason that the character should be more than a vicious cartoon. But Mo'Nique gives tremendous life to this dead soul, makes you wonder where her own misery sprouted from, and closes the proceedings with a monologue of selfishness so storm-driven that for a second, despite ourselves, we are almost swept away."
For this performance, Mo'Nique has been nominated for a Golden Globe and a Spirit Award. She is also nominated for a SAG Award as part of the film's ensemble.
—David Sheward