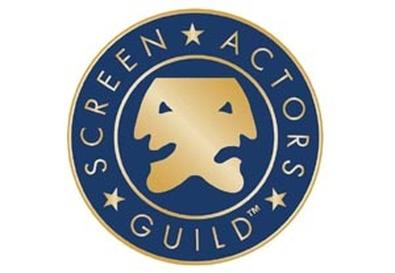 On Sept. 23, the Screen Actors Guild will announce the results of its national board elections. In all likelihood, the earth will not move, and the heavens will probably refrain from parting.
Last year's national election saw moderate Ken Howard take the guild's reins from Alan Rosenberg, one of the most combative and divisive figures in SAG's recent history. The previous year saw the national board of directors change hands, from Rosenberg's Hollywood-centric MembershipFirst party to the coalition of Hollywood, New York, and regional moderates from which Howard sprang—a shift that led to the ouster of national executive director and Rosenberg ally Doug Allen and the signing of a new film-and-television contract. This year's election, however, promises no such dramatics.
In New York, five national board seats are open. But control of the New York board has for years been held firmly by the moderate United Screen Actors Nationwide party, and this year, as ever, the practical issue is which USAN candidates will win national seats and which will have to settle for alternate slots. In Hollywood, the traditional battleground, 13 seats on the national board are up for grabs, but all are currently held by MembershipFirst partisans—which means there is no chance this year that control of SAG's national board will change hands.
That does not mean that MembershipFirst has no opportunity to expand its influence in guild politics this month. The group could grow its majority hold over the Hollywood board of directors, now presided over by SAG 1st vice president and MembershipFirst leader Anne-Marie Johnson, who lost the presidential election to Howard last fall. In increasing its majority on the Hollywood board, MembershipFirst could pick up more alternate seats on the national board.
But those gains would be unlikely to give MembershipFirst much chance at retaking the national boardroom. Moreover, the new national board will have limited influence over the upcoming negotiations of SAG's film and television contracts. The negotiating committee has already been seated, and the new national directors will not attend their first board meeting until late October, nearly one month after negotiations with producers—scheduled for the first time in years to take place in conjunction with the American Federation of Television and Radio Artists—are slated to begin.
Palace Intrigue
Even if the current SAG election isn't a potential game-changer, it's not without drama. Back Stage obtained a series of emails between Johnson and Ned Vaughn—a former national board member and co-founder of the Hollywood moderate party Unite for Strength, who is running for the board this year—in which they discuss whether to hold a debate between MembershipFirst and Unite for Strength members or to conduct a meet-the-candidates event. (The authenticity of the emails was confirmed by Johnson and Vaughn;
the full exchange can be read here
.)
The exchange is polite but contentious. Johnson begins by inviting Vaughn and members of the Unite for Strength slate to participate in "a taped, unedited 2010 SAG Hollywood Board Seat Election Debate," to be posted on the parties' respective websites. "I'm sure you're just as frustrated as we are with the tit-for-tat, he-said-she-said nature of these elections," Johnson writes. "Well, let's together work on making it a little easier for our members to make a decision."
Vaughn responds by proposing an alternate event, asserting that a debate format will not allow interaction between rank-and-file guild members and board candidates. "The best way to communicate with members is to talk with them directly," he writes. "Past elections have included 'Meet the Candidates' events at the guild, and this is a perfect opportunity to hold another. We can arrange something through the Governance Department, as provided for in our election guidelines."
In the emails that follow, Johnson and Vaughn make the case for their respective proposals—and against each other's. Johnson contends that organizing a meet-the-candidates event would require a lengthy bureaucratic process, making it impossible to stage before ballots are due. Vaughn argues that a debate would unfairly limit the number of candidates involved. Johnson and Vaughn then reach out to SAG staff to discuss the details of a meet-the-candidates event, but they appear to come to no agreement on the subject. No event has yet been scheduled.
But MembershipFirst and the moderates haven't just been fighting behind the scenes. Unite for Strength has drawn celebrity
endorsements from the likes of Matt Damon, Felicity Huffman, William H. Macy, and Alec Baldwin
. MembershipFirst—whose roster includes Martin Sheen, Ed Harris, and Valerie Harper—assailed its rival with a
campaign video released on Labor Day
that accuses Unite for Strength of shepherding unprecedented "rollbacks and erosions" in the last round of contract negotiations.
MembershipFirst has also seen some of its internal struggles go public. Last month, Johnson disavowed the website MembershipFirst.com on behalf of the party's candidates, after a strongly worded message targeting AFTRA was posted on the site, which is operated by Brian Hamilton, a 19-year SAG member. "It's time to 86 AFTRA!" the site declares. "Let's kick that poaching, undercutting scumbag union out of the actor business for good."
Johnson acknowledged that the attention grabbed by the website presented a challenge. "We had to do a lot of damage control because of Brian Hamilton," she said. "We weren't distracted by it, but we just had to double our efforts."
The M-Word
The controversy over MembershipFirst.com touches on the most central issue of the election. With the ball already rolling on film-and-television-contract negotiations and control of the national board not in play, the main issue of the election—and probably the main issue facing SAG for the rest of this year and most if not all of next—has become potential merger with AFTRA.
"I think that's fair," Vaughn said when asked if the election could be viewed as a referendum on merger. "All you have to do is look at the campaign messaging on both sides. It's all about merger."
The two parties have long histories on opposite sides of the merger issue. MembershipFirst grew out of the group of SAG members who helped scuttle attempts to merge the two unions in 1999 and 2003—and it was while SAG was under the leadership of Rosenberg and MembershipFirst that AFTRA broke away from its long-standing joint-bargaining agreement with SAG to negotiate its own prime-time television contract. Unite for Strength, meanwhile, was formed in 2008 on a pro-merger platform. Since his election last year, Howard has been an open advocate for greater cooperation with AFTRA. He successfully pushed to bring AFTRA back to joint bargaining, and the two unions will once again sit down on the same side of the table opposite producers this month. He has also cooperated with AFTRA president Roberta Reardon to create a forum on merger, setting the issue up to be the top priority of the post-negotiation calendar.
"The difference between MembershipFirst and Unite for Strength with regard to the AFTRA question is that MembershipFirst does not believe in a wholesale merger with AFTRA, plain and simple," Johnson said. "We believe in merging all actors under the protection and the representation of one union whose sole purpose is to protect and improve the wages and working conditions of actors only."
Vaughn contends that MembershipFirst—which has advocated excluding AFTRA's broadcaster members from any plan to bring all film and television actors under one roof—has worked to confuse the merger issue in the minds of voters. He said that even a strong showing by MembershipFirst's candidates in this election would mean only that its efforts were at least partially successful.
"That kind of outcome would be tricky to read, because MembershipFirst has intentionally muddied the water by claiming to be for 'merger' too," Vaughn said. "Some members might vote for them without recognizing that MembershipFirst's approach will really keep the unions—and actors—divided."
But with both sides hammering at the merger issue, it will be hard not to view the results of this election as reflecting the SAG membership's attitude toward a process that has just begun, and that will dominate guild politics for the foreseeable future. At the very least, it will indicate how much work proponents of merger have ahead of them if they're going to finally succeed at a task at which they've fallen short so many times before.