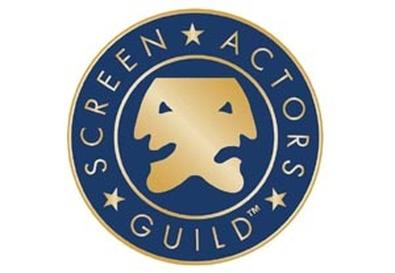 In a Screen Actors Guild election that was widely considered a referendum on merger with the American Federation of Television and Radio Artists, proponents of that idea emerged with a clear mandate.
When the results of SAG's 2010 national board of directors election were announced Thursday night, MembershipFirst, the SAG faction that emerged from the group of actors who helped scuttle merger in 2003, lost the fight for all 13 Hollywood-based national seats up for grabs to its rival faction, the pro-merger Unite for Strength. MembershipFirst partisans had held all 13 of those seats. The loss hands the coalition of Hollywood, New York, and regional moderates who had held a slim majority of the national seats—and who have been vocal in support of merger—a commanding boardroom advantage.
Even more striking is MembershipFirst's loss of its majority on the Hollywood board. Unite for Strength won an overwhelming 33 of 35 open seats. UFS, formed in 2008, now has a majority in Hollywood for the first time. The party holds roughly 75 percent of the Hollywood board seats and, with its coalition partners, 80 percent of the national seats.
"SAG members have spoken decisively, and what they're saying couldn't be more clear—they voted for merger," SAG president Ken Howard—a UFS member, who defeated MembershipFirst leader Anne-Marie Johnson in last year's presidential election—said in a written statement from the party. "I'm looking forward to working with all the re-elected and newly elected board members, and our partners at AFTRA, to make one union happen." Howard is beginning the second year of his two-year term as president.
Johnson has said that she will not run for re-election as SAG's Hollywood president and 1st national vice president when the new Hollywood board meets for the first time next month. She still holds her seats on the division and national boards. "It was a mandate," Johnson said. "It doesn't change our core philosophy whatsoever. But we also have to keep in mind that those who voted wanted nothing to do with our core philosophy." She added, "Those who voted have spoken loud and clear. They want to merge, and they want it taken care of as soon as possible."
Though she would not speculate on the future of MembershipFirst as an organization, she did suggest that the group's days as a political influencer within SAG are over: "Certain groups have had their time in history to do what they could possibly do, and our time has come and gone."
Johnson acknowledged that she has been reconsidering her involvement in the guild's elected leadership since she lost the presidency to Howard last year, but she would not say whether she plans to resign her board seats. "I've given 13 years to the guild with regard to volunteering myself for board service," she said. "My managers and agents were very happy that I didn't get elected [president] last year."
United Screen Actors Nationwide, the moderate faction that already holds firm control over the New York division, swept the New York elections. The party took all open national-board seats from New York and all nine alternate seats.
"It is clear that the N.Y. membership is solidly behind our commitment to working with AFTRA to bring about One Union to represent everyone who works in front of a camera or a microphone," Mike Hodge, SAG's New York president and 2nd national vice president, said in a written statement from USAN. "There is no time to waste in achieving this vital goal."
Nine national board members were elected from the regional division.
The final number of ballots cast included 12,211 from the Hollywood division, representing 22.39 percent of the ballots mailed to members. From New York, 4,445 ballots were returned, representing 19.66 percent of ballots mailed.
Full results from the election are below:
National board members elected from the Hollywood division (the top 11 won three-year terms; the last two won one-year terms): Ron Perlman, Jason George, Gabrielle Carteris, Jeff Garlin, Clyde Kusatsu, Marisol Nichols, Marcia Strassman, Jenny O'Hara, Dawnn Lewis, Clark Gregg, Michael O'Keefe, L. Scott Caldwell, and D.W. Moffett.
National board alternates and members of the Hollywood division board of directors (all won one-year terms): Sam Jaeger, Michael O'Neill, Bill Smitrovich, Ned Vaughn, Christine Lakin, Woody Schultz, Mimi Cozzens, Tara Radcliffe, Patrick Fabian, Donal Logue, Stacey Travis, Esai Morales, Ellen Crawford, Assaf Cohen, Mandy Steckelberg, Conrad E. Palmisano, Michelle Allsopp, Jon Huertas, Valerie Harper, Gilles Marini, Sarayu Rao, and Bertila Damas.
National board members elected from the New York division (all won three-year terms): Nancy Giles, Richard Masur, Maureen Donnelly, Sue-Anne Morrow, and Mike Hodge.
National board alternates and members of the New York division board of directors (all one-year terms): Manny Alfaro, Justin Barrett, Marc Baron, Jay Potter, Kevin Scullin, John Rothman, Joe Narciso, Dave Bachman, and Andrew Dolan.
National board members elected from the regional branch division: Steven A. Fried (Arizona, three-year term); Todd Hissong (Chicago, three-year term); Nancy Duerr (Florida, three-year term); Debra Nelson (Georgia, three-year term); Robert Nelson (Houston, one-year term); Roy Costley (New Mexico, three-year term); Tom Chantler (San Francisco, three-year term); Abby Dylan (Seattle, three-year term); and Anne Sward (Utah, three-year term).
UPDATE: A previous version of this article incorrectly said that Ken Howard's term as president of SAG lasts three years. Howard is beginning the second year of a two-year term.