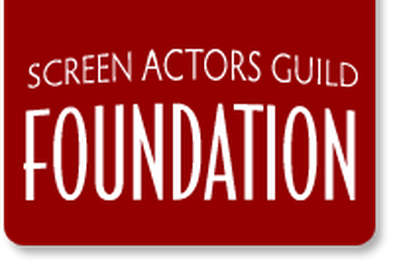 First it was the Oscars and now the SAG Foundation.
Los Angeles entertainment institutions are revamping their digital digs as the industry recognizes the online migration of its members and viewers. The Academy unveiled a new Oscars.org portal Oct. 8 and the SAG Foundation went live with a new site Oct. 27.
Cyd Wilson, who became executive director of the Foundation in August, said the revamp was a long time coming. "A sign of the times is everything digital," Wilson told Backstage. "It was the right time for us to be doing this. We have to keep up. We're a 30-year-old organization."
The Foundation has grown from a staff of around 15 to almost 50 today. The time has come to have a Web presence that reflects the maturity of the organization, according to Wilson.
The Foundation's website, which staff described as cold but functional, was originally built in 2008. (Some actors describe it in less flattering terms.) The new portal, which was designed inhouse using WordPress, is meant to provider a richer experience. It contains archived interviews and panels. A new streamlined member dashboard allows users to book voiceover lab time and sign up for seminars and free casting workshops. "It's easier to access and easier to understand," said Wilson. But before members can access the new features, they have to change their passwords.
Previously, programs such as Casting Access and Casting Access Online had limited application windows, but with the new site the eligibility processes for Casting Access and to use the voiceover labs (in New York and L.A.) will be available 24/7.
The Foundation currently has about 30,000–35,000 members in Los Angeles, which is home to about 70,000 union actors, Wilson estimated. It's free for members of SAG-AFTRA and Actors' Equity to join the organization, which relies on donations, grants, and sponsorships to pay for its programming.
Wilson, a former commercials actor, said the Foundation is hoping the new site will help attract more members. "Many members don't even know we exist," she said.
Some L.A. performers shy away from the organization, believing its programming leaves them in a perpetual student-phase of their careers. Moreover, some performers decried the website sign-up process as cumbersome compared to paid casting workshops.
But Wilson noted that members are frequently cast from their workshops. And, she added, "You can go to a casting workshop and pay $50 or $75 to sit in that class. We offer a wide variety of services for free. And they're services that people are paying for without understanding they're available here for free. I'd say they're missing out."
To register, union members have to go to sagfoundation.org and click "Sign up" to create an account. Once they're registered, members can RSVP for the programs. Last year, the Foundation offered 640 free programs in Los Angeles, New York, and online. With the opening of the New York Actors Center and the organization's expanded regional programming, that number rose to 900 events in 2014. Staff members anticipate hosting some 1,200 events in 2015.