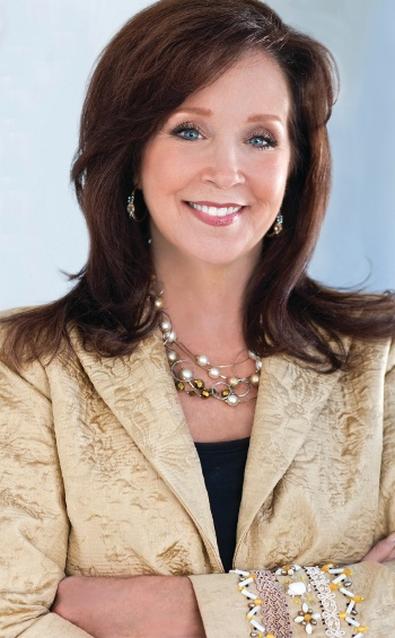 The Screen Actors Guild Foundation is heading towards its 30th anniversary, but it's not planning to stop growing anytime soon.
The nonprofit, which hosts screenings and educational programming, opened its NYC Actors Center at 1900 Broadway—just across from Lincoln Center—in May. The facility, which boasts a computer and voiceover lab and a classroom/on-camera audition room, was just the first phase of its New York expansion. By 2016, it expects to add a multipurpose screening room.
"In New York, we're offering a range of new classes that are taking off faster than I imagined," Cyd Wilson, the Foundation's executive director, tells Backstage. "We are filling a need for serious actors who are hustling to advance their careers."
Some of that hunger can be attributed to simple geography and big-city living; as Wilson points out, "[New York actors] can't record voiceover in their own home because of city noise and sirens [going by], so they come to the lab. They see the benefits. We want more actors coming into our Actors Centers in New York and Los Angeles to experience what we have to offer them."
Wilson's tasked with making the rest of the country see the benefits, too. In August, she was personally recruited by JoBeth Williams, the SAG Foundation's president, to succeed outgoing executive director Jill Seltzer.
"This organization has never aggressively done any major fundraising and has relied almost solely on individual donations and grants. I'm out to change that," says Wilson, who brings with her decades of entertainment industry connections formed during her career at Time Inc. and working for Elizabeth Glaser as she launched the Pediatric AIDS Foundation in 1988.
She brought another helpful credential to the job: Wilson's résumé includes a stint as a commercials actor. Starting in the late 1970s, she appeared in a 76 commercial with broadcaster Vin Scully and a Puffs facial tissue spot, among others. While she doesn't consider herself an actor, she knows from her brief career that the SAG Foundation offers the kind of free programming that actors routinely pay for.
Wilson is planning a marketing blitz to raise the Foundation's profile, but is also keen to create levels for the wealth of programming. "Right now we provide programming across the board that's open to everyone," she says. "I think what we might do in the next year is create levels of programming. Take our Casting Access workshops, for instance. They shouldn't be one-size-fits-all. The midrange actor should be receiving a different level of instruction than the actor who is just starting out. I think everyone will benefit if we customize these programs a little more."
As part of the programming changes to be introduced in 2015—the SAG Foundation's 30th anniversary—Wilson plans to create invitation-only master classes. "We want every level of actor to feel there is something for them at the Foundation, including the actors who are far along in their careers and have achieved a certain level of success. Even they could benefit from special career retrospectives with their peers," she says.
The Foundation also plans to continue producing programming outside the major production centers of New York and Los Angeles. "If the migration is going to Atlanta and there's a need there, we'll fill it," Wilson says.
Inspired by this post? Check out our Los Angeles audition listings!