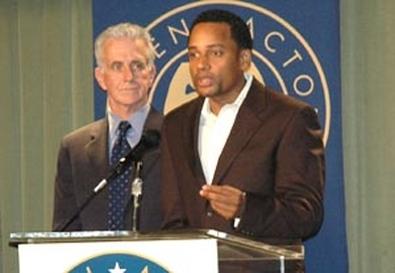 California State Assemblyman Paul Krekorian (D-Burbank) and representatives from the Screen Actors Guild gathered Wednesday to announce of the passage of a bill intended to protect young performers from acting and modeling scams.
AB 1319, signed into law earlier this month, puts stricter regulations on the licensing and operation of talent services and representation. The bill also gives more power to law enforcement officials investigating crimes related to representation scams.
"Complaints from consumers about acting and modeling scams have doubled every year since 2006," Krekorian said. "These scams financially and psychologically hurt Californians because state law was inadequate to properly deal with disreputable talent scouts."
The bill was cosponsored by SAG and Los Angeles city attorney's office. SAG president Ken Howard offered praise for the new law, calling it "an example of how we can protect innocent, well-intentioned people from paying for goods that no person or entity can promise or deliver."