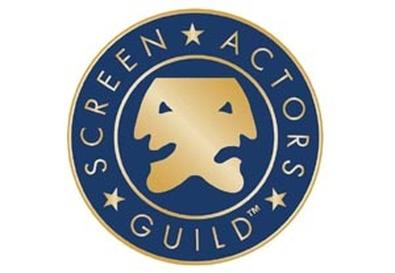 An open letter from the American Federation of Television and Radio Artists' top brass calling for "one media and entertainment union for all actors, performers and broadcast journalists" has met with mixed reaction from leaders of the Screen Actors Guild, with moderates hailing it as an important step and hard-liners sounding a word of caution.
SAG president Ken Howard, who was elected last year on a platform that advocated merger with AFTRA, was among those who praised the letter. "I'm delighted to see AFTRA's leadership speak out forcefully about something that I and other SAG leaders so strongly support," Howard said. "Joining SAG and AFTRA to create a single union is essential to performers maximizing their power. It's undoubtedly an idea whose time has come."
But SAG 1st vice president Anne-Marie Johnson's reaction was less enthusiastic. Johnson ran against Howard last year as a member of the hard-line MembershipFirst faction, which has stood in opposition to merger and helped stymie the last attempt to combine the two unions in 2003. Johnson said that the upcoming joint negotiation with AFTRA on primetime television and theatrical contracts, scheduled to begin in October, should serve as a "litmus test" for merger.
"I think this is extremely premature," Johnson said. "We're getting very close to beginning the process of bargaining one of the most lucrative contracts in this industry. This is the time to prove our united strength—if there is any—to provide the strongest contracts our actor members can possibly have."
When asked whether she was optimistic about the upcoming negotiations, Johnson said, "I'm hoping these upcoming negotiations go a lot better than the past joint negotiations."
As a leader of MembershipFirst, Johnson backed former guild president Alan Rosenberg, a vocal critic of AFTRA. Rosenberg led SAG when, in 2008, AFTRA broke away from its sister union to negotiate its own primetime television contract, ending a joint-bargaining tradition that dated back to the early 1980s. In March, the two unions kissed and made up, deciding to renegotiate their contracts together.
In an open letter mailed to members Tuesday, AFTRA president Roberta Reardon and four other elected officials spelled out their vision for a "new and stronger national union" for all performers. The letter, included in AFTRA's official publication, identifies merger with SAG as "not a goal" but rather "a means to a goal." It then lays out a broad vision for creating a mega-union—a vision that appears to extend beyond simply merging AFTRA and SAG. The letter also acknowledges past failures to join the two unions in 1960, 1998, and 2003, saying that "micro-issues" distracted from the "macro-goal" of building union power.
"We will not let history repeat itself," the letter warned. "We cannot commit hundreds of thousands of your dues dollars along with the limited time and resources of the AFTRA staff—to say nothing of the countless hours contributed by your all-volunteer leadership team—unless the unions' leaders share a clear mutual understanding of precisely what we are trying to achieve."
Mike Hodge, SAG's 2nd national vice president and president of the guild's New York division, said he is "totally on board with not letting the micro distract us from the macro." He added his own vote of support for AFTRA's pro-merger stand. "I'm excited to see this," Hodge said. "The New York leadership has always believed that SAG and AFTRA need to come together to build more power for our members. It's awfully encouraging to see this kind of direct talk, and I look forward to more."