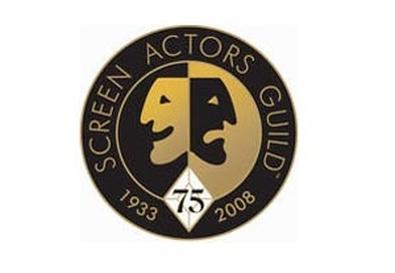 The long stalemate between the Screen Actors Guild and Hollywood producers may not be over yet, but it appears to be coming to an end. Negotiators reached a tentative agreement on a new television-and-film contract April 17, and SAG's national board of directors approved the deal two days later—albeit by a slight margin, as the union continues to be split almost down the middle. The guild's self-described moderates prevailed over the hard-liners in Membership First, 53 percent to 47 percent.
Ballots will be mailed to SAG's rank and file in early May, along with a copy of the contract and the board's recommendation that it be ratified. The package will also include a minority report from Membership First stating why it believes the contract should be voted down.
If a simple majority of voters approves the deal, the nearly yearlong stalemate that has paralyzed a big chunk of Hollywood and weakened its largest union will end. Sam Freed, president of SAG's New York board and the guild's 2nd vice president, sounded upbeat at the conclusion of the two-day national board meeting, which also included unanimous approval of the commercials contract, a rare moment of consensus for the usually fractious guild.
"We accomplished a great deal this weekend: We got two contracts out," Freed said. "In a few short months, we changed the direction of the guild."
Resolution of the contract impasse would not, however, immediately restore SAG's tarnished image or repair its fractured relationships within the industry. And it is clear that Membership First will not go quietly. Anne-Marie Johnson, SAG's 1st vice president, said she and her Membership First partisans on the Hollywood board will make sure the rank and file gets the information it needs to make an informed decision. "Now it's up to the members," she said, "and I'm very excited about that."
The Details
Though some of the contract's particulars remain unknown, several key points have been outlined by the guild:
> The two-year deal expires June 30, 2011. This will align SAG's contract with the ones signed last year by the American Federation of Television and Radio Artists and other entertainment industry unions—which the guild hopes will give it more leverage in the next round of negotiations.
> Actors will receive a 3 percent increase in minimum salaries and a 0.5 percent increase in contributions to their pension and health funds as soon as the contract is ratified. A year later, actors will get another 3.5 percent raise. However, because SAG worked for nearly a year under its old contract, its minimum salaries will be 3.5 percent lower than AFTRA's in 2011; this could create a problem for the unions if they resume joint negotiations. According to the Alliance of Motion Picture and Television Producers, SAG has lost more than $65 million by not accepting the offer made by producers last June.
> As for new media, SAG secured terms similar to those already accepted by other unions. One of the main sticking points between the moderates and the hard-liners involves work created for new media. If the contract is approved, SAG would have jurisdiction for such content if the project's budget is more than $15,000 per minute, $300,000 per program, or $500,000 per series order. It would also get jurisdiction, regardless of budget, if at least one actor is a "covered performer"—that is, someone who has worked at least two jobs under the aegis of a performers' union.
The lack of full jurisdiction in new media is a principal reason why Membership First, when it controlled the negotiations, resisted the producers' offer for more than 10 months. "In an ideal situation," Johnson said, "we would maintain complete jurisdiction in the area of new media."
Tumultuous Change
Since SAG and producers broke off talks last summer, the guild has undergone profound and unprecedented changes. In September elections, moderates won control of the national board, and Membership First, the faction known for its aggressive posture toward management and AFTRA, was suddenly in the minority after three years.
At a board meeting in mid-January, moderates tried to fire national executive director Doug Allen but were thwarted by Membership First's nearly 30-hour filibuster, led by SAG president Alan Rosenberg. At one point during the meeting, he reportedly proclaimed, "You want a fucking civil war in this union? You do this, you will get a fucking civil war. I'll lead it."
For Rosenberg and his party, however, their Appomattox may have come several weeks later, when moderates fired Allen twice—once by written assent and again at a national board meeting. Former SAG general counsel David White was named interim national executive director, and longtime guild executive John T. McGuire was named chief negotiator. Concurrently, the TV-film negotiating committee, largely controlled by Membership First partisans, was replaced by a negotiating task force that gave moderates the edge. Last, Rosenberg was forbidden to speak officially for the guild, an unprecedented move against a SAG president.
All of the warring between moderates and Membership First has led one rank-and-file actor to state, "SAG sent me a bumper sticker recently and I keep it in the glove compartment. I just can't put it on my car. I'm embarrassed. I'm embarrassed for my union."
Deep-Seated Problems
The political war may have contributed to systemic problems at SAG. According to The Hollywood Reporter, AFTRA has secured jurisdiction for 66 of 70 TV pilots being shot this season. Because producers were uncertain whether SAG would strike, they signed contracts with the guild's sister union, even though doing so cost them more money. No matter how many of those new shows get picked up, AFTRA is virtually certain to increase its proportion of scripted prime-time series on the broadcast networks. A year ago it had about a half-dozen.
Not only is SAG lagging behind AFTRA in new TV series; it could fall behind in the digital realm as well. All of Disney's and Sony's new-media productions are being produced under AFTRA contracts, according to a guild insider familiar with the situation who requested anonymity.
Greater jurisdiction for AFTRA could mean less for SAG, which could mean less money. The guild's current financial situation isn't as strong as it has been in recent years. An April 20 report in the Los Angeles Times said SAG would lay off 35 of 440 employees to help address a $6.5 million deficit precipitated by the sharp drop in the stock market and a decline in member dues.
The Ripple Effects
Producers and others in the entertainment industry have paid a heavy price as well. According to statistics compiled by FilmLA, a nonprofit company that handles shooting permits for work in and around Hollywood, off-lot film production has fallen by 56 percent in the first three months of 2009 compared with the same period last year. With 903 shooting days, Hollywood saw its lowest level of production since tracking began in 1993. Although FilmLA officials attributed more of the falloff to runaway production, the contract stalemate clearly did not help.
In addition, there have been widespread layoffs in the entertainment industry, and California's unemployment rate of 11.2 percent is a record high and the fourth highest in the country.
Despite the drop-off in production and the lagging economy, rank-and-file actors remain as divided as SAG's national board. L.A. actor Mickey Maxwell will vote against the contract because he objects to its new-media terms. SAG has various low-budget film agreements that defer pay for actors, and he doesn't understand why similar contracts can't be created for projects on the Web, mobile devices, and other digital platforms. "We say, 'If you make money, we make money,' " he argued. "These contracts don't offer that. These contracts say, 'We're going to pay you next to nothing, even if we make money.' What do we need a union for then? I can make a better deal on my own."
Mitchell Fink, also based in Los Angeles, said he will vote yes because he wants to get back to work. A slowdown in film production caused a chain reaction that he believes robbed him of jobs. "When you stop film production, you take your feature film actors and you put them into TV land," he said. "They start taking up jobs that traditional TV people will take. TV people start taking recurring deals, and recurring actors start taking guest spots, and guest stars are fighting for co-star spots. I'm a guest-star working actor who reads for some pilots. I've auditioned for some, but it's a tough market right now. People are taking jobs that they would not normally take."
Deborah Puette, another Angeleno, was hoping earlier this year that SAG's national board would ask members for strike authorization, which she would have enthusiastically voted for. Now she's torn between her desire for the business to return to normal and her admiration for Rosenberg, whom she sees as a "smart and tough" leader.
"I don't know how I'll vote yet," Puette said. "It's troubling that the contract passed with such a small margin. The pragmatist in me wonders, how much better will this get? Do we just keep working in perpetuity without a contract? I'm kind of at sixes and sevens about the whole thing."
One New York actor who requested anonymity said, "Eight months of labor uncertainty combined with the aftermath of the writers strike and the recession has caused studios to virtually shut down, and it's time to get back to work."