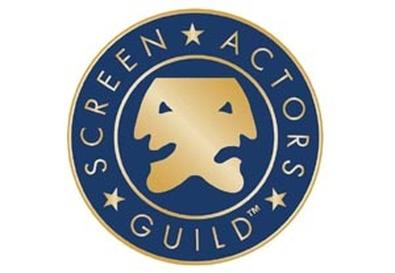 The Screen Actors Guild–Producers Pension and Health Plans have announced an increase in the minimum earnings required to qualify for participation. In a
newsletter
sent to plan members, the plans' trustees cite financial losses linked to the 2008 fiscal crisis and lower contributions under the SAG television contract as reasons for the changes, which will go into effect Jan. 1, 2012.
Beginning next year, participants in Health Plan I will need to earn $30,750 to qualify. For Plan II, participants under the age of 40 will need to earn $15,100, while those ages 40 and older will need to earn $10,900. The changes represent a 2 percent increase from 2011 levels. The number of days of employment will remain unchanged at 76, but out-of-pocket maximums for hospital expenses will increase dramatically—from $1,250 to $1,750 for individuals and from $2,500 to $3,500 for families.
The new minimum earnings requirements for health coverage are in line with the long-term targets laid out by the trustees in 2009. The pension plan hikes, however, exceed those targets. SAG-PPHP announced in 2009 that it would institute a series of annual incremental increases to the pension plan's minimum earnings requirement, with the goal of reaching a requirement of $20,000 by 2013. However, citing low investment returns, the trustees decided to accelerate the increases, so that the $20,000 minimum will go into effect in 2012. The original projected minimum for next year had been $19,000.
The scarcity of employer contributions under the TV contract can be linked to SAG's diminishing representation in scripted network prime-time television. In the last three
pilot seasons
, the vast majority of new television programs have been covered by American Federation of Television and Radio Artists contracts. Competition between the unions for prime-time jurisdiction has been cited as one of the motivating factors for the current effort to merge SAG and AFTRA. A formal merger plan is expected to be presented to the unions' boards of directors early next year.
SAG's pension and health plans have also been the subject of recent
scrutiny
by the U.S. Department of Labor, which is reportedly investigating charges of embezzlement by a former employee. That investigation came to light in September, when another ex-employee, former SAG-PPHP human resources director Craig Simmons, told the Labor Department that he had been ordered to lie to investigators about the embezzlement. Simmons also accused the plans' chief executive, Bruce Dow, of illegally directing plan funds to family members. The Los Angeles Times recently reported that Simmons himself had hired his husband's marketing firm to work for the plans, funneling $25,000 into that firm.
SAG-PPHP is a separate organization from the Screen Actors Guild, which appoints half of the plans' trustees. The other half is appointed by the producers who contribute to the plans.