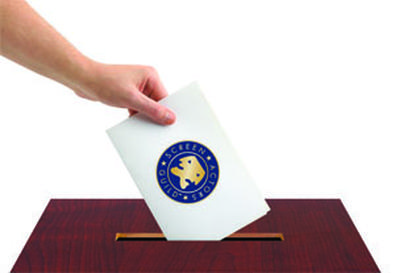 Ken Howard won re-election as president of the Screen Actors Guild on Thursday in a contest that was never expected to be close and never was. Howard easily defeated three challengers with little to no experience in the guild's elected leadership, earning 17,492 votes. His opponents combined received 5,583 votes.
Howard's political ally Amy Aquino—who ran unopposed for re-election as secretary-treasurer—interpreted the victory as a reaffirmation by members of their support for a merger between SAG and the American Federation of Television and Radio Artists. Howard and Aquino were elected to their posts in 2009 on a pro-merger platform.
"We're very gratified," Aquino told Back Stage. The members "are sending the people who have been doing the work for the past two years back to do it for another couple years. So they must like what we're doing."
Howard, in a written statement provided by SAG, expressed a similar sentiment: "With so many pro-merger candidates elected again this year, there's no doubt what members want, and I look forward to presenting a comprehensive plan to the SAG and AFTRA national boards in January."
While Aquino's victory was a foregone conclusion, and Howard's practically was, the same could not be said for New York division president Mike Hodge, who faced a surprise challenge in his bid for re-election in the form of Sam Robards. Hodge, however, won a second term by a comfortable margin, besting Robards 3,185 votes to 2,276. Robards had been a member of Hodge's United Screen Actors Nationwide party, but broke away from the group to join a new political faction, One Strong Union, made up primarily of disgruntled former USAN partisans.
That party failed, however, to make much of a dent in USAN's dominance in the New York boardroom. Robards was the only candidate from his group to win election to the national board of directors. The other four seats went to USAN candidates. All 11 USAN candidates running won division seats, with One Strong Union candidates taking the remaining three. (Top vote getters in SAG division elections earn national board seats, with the remaining winners serving as national alternates.) Both groups publicly favor merger with AFTRA.
"New York members had a clear choice—and they overwhelmingly chose USAN because we're the team that delivers results," Hodge said in a written statement. "We've led the way on merger, and it's clear that members are ready and eager for it to happen. We're excited to continue that work and look forward to delivering a detailed plan to the SAG and AFTRA boards in January."
In the Hollywood division, once the home of SAG's most infamous political strife, the contest for board seats proved even less contentious than in New York. Of the 12 national seats up for grabs in Hollywood, all but one—taken by Scott Bakula—went to members of Howard and Aquino's pro-merger Unite for Strength party. Ned Vaughn, SAG's 1st national vice president and founding leader of UFS, won re-election to the national board outright. He was initially promoted to the national board—and made eligible for the vice presidency—in 2010 after being selected to take the seat of a retiring board member. Of the remaining 22 division seats, all but two went to UFS members. MembershipFirst, UFS's traditional rival, did not endorse a slate of candidates this year.
SAG received and counted 23,459 ballots of the 100,994 mailed to eligible members. Full election results can be found at
www.sag.org
.