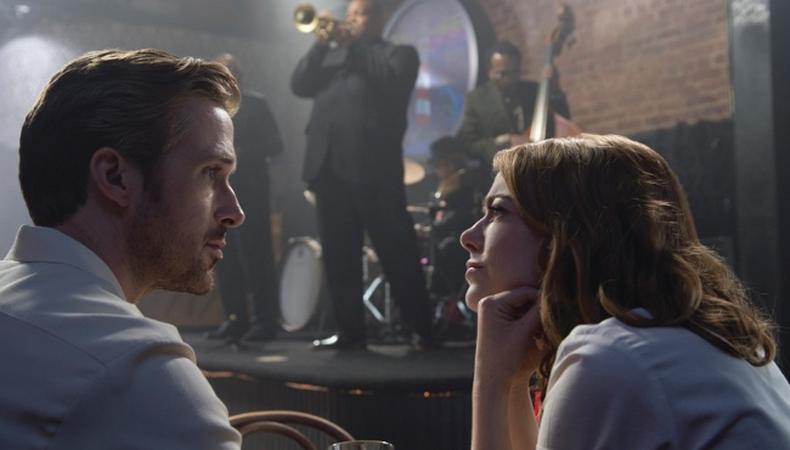 Getting a SAG voting ballot in the mail comes with a big responsibility. There are five categories for film acting, after all, and chances are you haven't seen every single movie on the list. Luckily, Backstage has got you covered! Check out our guide to the film performances recognized by the 2017 SAG Awards. (For the TV nominees, click here!)
Outstanding Performance by a Cast in a Motion Picture
"Captain Fantastic" (Bleecker Street)
The family drama has been observed from myriad vantage points, but this take from director-actor Matt Ross feels like a rite of passage into fresh territory. As emotionally gripping as it is gratifying, the story about nonconformity and parenthood—told through the eyes of a family venturing out of their idyllic forest hideaway to attend their matriarch's funeral—is nothing short of a feat. Brimming with magnetic performances from a young cast keeping pace with Viggo Mortensen's brilliant rendering of a newly single, antiestablishment father, "Captain Fantastic" and its ensemble live every bit up to its titular modifier.
"Fences" (Paramount Pictures)
August Wilson's stage masterpiece following Troy Maxson and his family living in their 1957 Pittsburgh apartment demands a high level of emotional intensity and actorly commitment. Led by director and star Denzel Washington, the cast of this adaptation—Stephen McKinley Henderson, Jovan Adepo, Russell Hornsby, Mykelti Williamson, and the astonishing Viola Davis—unleash wave after wave of emotional nuance, like a growing tempest of master class–level acting. It's a group dynamic that belongs in the pantheon of truly great film performances.
"Hidden Figures" (20th Century Fox)
As the true story of black mathematicians Katherine Johnson, Dorothy Vaughan, and Mary Jackson, who provided essential insight for NASA through some of its earliest Space Race missions, "Hidden Figures" is inherently exciting. But a lone inspiring story does not an inspiring movie make; it's thanks to a stuffed cast of standout performances that the film truly shines. The fearsome work of Taraji P. Henson, Octavia Spencer, and Janelle Monáe as our central heroes elevates the film to must-see holiday fare.
"Manchester by the Sea" (Roadside Attractions/Amazon Studios)
One New England accent out of place in Kenneth Lonergan's "Manchester by the Sea," a film made in and about the titular Massachusetts town, and audiences would call foul. But more importantly, this searing drama is about a family; Casey Affleck's Lee must share an intangible quality with his brother (Kyle Chandler), nephew (Lucas Hedges), and ex-wife (Michelle Williams). That this family blends seamlessly while breaking our hearts testifies to the skills of such a powerhouse cast.
READ: Kenneth Lonergan Goes Outside in for 'Manchester by the Sea'
"Moonlight" (A24)
In a year full of superb acting on the big screen, Mahershala Ali, Alex Hibbert, André Holland, Jharrel Jerome, Janelle Monáe, Jaden Piner, Trevante Rhodes, Ashton Sanders, and Naomie Harris are especially deserving of recognition. Driven by their bold, assured performances, this breakthrough indie washes over you like the Miami waves depicted in it; you could freeze practically any frame of "Moonlight" and catch a moment of gripping honesty.
Outstanding Performance by a Female Actor in a Leading Role
Amy Adams, "Arrival" (Paramount Pictures)
We wouldn't be surprised if director Denis Villeneuve's "Arrival" nabs Adams her sixth (much-deserved) Oscar nomination. She gives yet another powerhouse performance as Dr. Louise Banks, a linguist tasked with translating messages from Earth-landed aliens. Adams embarks on the task by grounding this sci-fi offering with quietly devastating emotional precision. Without her, "Arrival" could have been another genre film; she elevates it to something else entirely.
Emily Blunt, "The Girl on the Train" (Universal Studios)
Rachel, this pulpy thriller's alcoholic, unstable divorcée of a narrator, may not seem like a match for an actor known for exquisite poise and charm. While there's no denying Blunt's beauty at first glance, she gradually reveals a bone-deep ugliness, her mannerisms—cloudy eyes, slurred words, the tendency to stare at her own reflection with disgust—resembling an open wound. With little help from makeup or costuming, she grounds Rachel in her alcoholism, rendering its effects with all-too-believable revulsion.
Natalie Portman, "Jackie" (Fox Searchlight Pictures)
Director Pablo Larraín recently told Backstage that he'd agreed to helm "Jackie" if and only if Portman was on board to star. It was a tough order, but one well worth making. Portman's take on widowed FLOTUS Jackie Kennedy in the hours and days following her husband's assassination is all-inhabiting and marvelous—sure to go down as one of the great biographical performances.
Emma Stone, "La La Land" (Lionsgate)
Working actors everywhere are likely to name Stone's turn in "La La Land" their favorite performance of the year because she captures the plight of the struggling auditioner with painful accuracy; with every humiliating callback, we see Mia's determination to become a Hollywood star eroding. But in the film's luminous musical sequences, Stone blossoms, her grace and hope proving infectious. In an exceptionally competitive year for leading female actors, Stone has twirled her way to frontrunner status.
READ: Emma Stone Speaks on the Movie Musical of the Decade
Meryl Streep, "Florence Foster Jenkins" (Paramount Pictures)
At this point in her awards-pillaging career, a huge part of Streep's appeal is her ability to continue to surprise. As the titular socialite and worst chanteuse ever to perform at Carnegie Hall, the actor nails the requisite light comedy in playing someone so wildly tone deaf. But then she turns the tables. A late scene in which Florence admits, with heartbreaking candor, her familiarity with her own mortality reminds us why Streep is considered the very best.
Outstanding Performance by a Male Actor in a Leading Role
Casey Affleck, "Manchester by the Sea" (Roadside Attractions/Amazon Studios)
There's an explosive scene in Kenneth Lonergan's elegiac family drama that puts Affleck in the running for performance of the year. His character's eruption of grief and self-loathing resonates in part because the emotions contrast so starkly with the rest of the film, in which Affleck tucks his chin, mutters very little, and studies everyone with a kind of haunted emptiness. That the actor also conveys warmth and even humor throughout is a further testament to his skill.
Andrew Garfield, "Hacksaw Ridge" (Lionsgate)
Ever since his star-making turn in "The Social Network," Garfield has proven in one film after another that he runs with the finest actors of his generation. Mel Gibson's "Hacksaw Ridge" is his surest bet for awards attention yet, bringing to vivid life historic war hero and conscientious objector Desmond T. Doss.
Ryan Gosling, "La La Land" (Lionsgate)
The golden age of Hollywood may be impossible to reclaim, but Gosling makes a pretty darn good case that the new Fred Astaire walks—and tap dances!—among us today. As a jazz musician chasing his dreams in Damien Chazelle's 21st-century movie musical, he's a classic romantic lead, a charming triple threat, and the kind of old-fashioned megawatt movie star we still crave, all rolled into one spectacular performance.
Viggo Mortensen, "Captain Fantastic" (Bleecker Street)
His impressive mountain-man beard aside, Mortensen is a natural as the Cash family "pack leader," raising six children in an off-the-grid, wooded utopia. He brings an edge to Ben that simultaneously serves as an unrelenting drive to educate his children about the world, philosophy, and hunting, and the center of the moral conundrum he wrestles with upon realizing his methods could do more damage than good. Mortensen's finely tuned performance adds emotional fluency to a man who could've been easily reduced to "stern dad" boilerplate.
Denzel Washington, "Fences" (Paramount Pictures)
Calling Washington's work in "Fences" his all-time best may not seem likely given his many onscreen masterpieces. But when he's in the middle of one of August Wilson's speeches, laying bare every facet of a man grappling with his own shame, it's hard to deny. Opposite his adept co-stars, he listens and responds with every fiber of his being, further hinting at Troy Maxson's rich inner life. But he's equally brilliant on his own; Troy's declaration of war against death chills to the bone.
Outstanding Performance by a Female Actor in a Supporting Role
Viola Davis, "Fences" (Paramount Pictures)
Any moment in Davis' performance as Rose Maxson could be submitted for awards consideration. Her reaction to heartbreaking news—first debilitating shock, then a volcanic eruption of raw emotion—is one for the history books. But her final monologue lingers as Davis' tour de force. "I wanted a house that I could sing in," she proclaims, brimming with wisdom, humility, and a kind of wonder at the way family works: You try to give your children the best of you. Davis has given us the very best of her.
Naomie Harris, "Moonlight" (A24)
Not since Mo'Nique's award-winning turn in "Precious" have we been forced to care so deeply for a flawed, tragic, abusive mother as we do for Harris' Paula in Barry Jenkins' "Moonlight." Her adept navigation of a crack-addicted single mother beautifully details how, despite the obvious differences in circumstance, we are all the same in one way or another.
READ: 'Moonlight' Star Naomie Harris Has the Answers Actors Need
Nicole Kidman, "Lion" (the Weinstein Company)
Kidman makes a meal out of the few scenes she has in Garth Davis' awards season contender. Playing the Australian adoptive mother to an Indian boy, the actor brings a devastating fragility to a woman who's dedicated her entire life to her drifting sons. The performance leaves Kidman raw like we've never seen her before.
Octavia Spencer, "Hidden Figures" (20th Century Fox)
This incredible true story from writer-director Theodore Melfi, based on the book of the same name by Margot Lee Shetterly, is an embarrassment of riches when it comes to abundantly textured performances. As Dorothy Vaughan, Spencer brings a magnetic warmth and quiet tenacity that steal the show each time she's onscreen. When Vaughan is finally gifted the managerial promotion she's so long deserved, you're likely to stand and cheer.
Michelle Williams, "Manchester by the Sea" (Roadside Attractions/Amazon Studios)
Not many actors could do what Williams does as the grieving mother of "Manchester." In very few scenes, she develops a character the audience can't help but feel for, a flawed yet loving woman just trying to make her way in the world. Then she goes for the jugular in a final, wrenching scene, a titanic display of emotion almost too painful to recall. Even if you're ready for it, she blows you away.
Outstanding Performance by a Male Actor in a Supporting Role
Mahershala Ali, "Moonlight" (A24)
As the audience's point of entry into the world of Barry Jenkins' coming-of-age triptych, Ali's dope-dealing Juan is introduced as his 'hood's king. But he wears a heavy crown. Through the film's first act, Ali deconstructs our expectations of Juan until we end up mourning for the kind-hearted man and father figure whose dreams and destiny fell victim to circumstance. Ali is both wounded and wondrous.
Jeff Bridges, "Hell or High Water" (Lionsgate/CBS Films)
Bridges has always been an actor of depth, but the kind of ferocious intensity he brings to his aging Sheriff Marcus Hamilton in "Hell or High Water" still astounds. Without much more than the crook of his smile and the steeliness of his eye, the "Crazy Heart" Oscar winner expertly explicates a world-weary lawman ready for a final preretirement rodeo. It's the negative space that says it all.
Hugh Grant, "Florence Foster Jenkins" (Paramount Pictures)
Sure, he's charming and dashing and has built a career around those qualities. But opposite Streep and under the direction of Stephen Frears, Grant rises above and surprises everyone. St. Clair Bayfield, husband and manager of the lady Jenkins, toggles between two dramatically different lives, allowing Grant to show off a chorus of emotions. His recitation of Shakespeare at Florence's bedside will take your breath away.
Lucas Hedges, "Manchester by the Sea" (Roadside Attractions/Amazon Studios)
A lesser actor would quake at the emotional terrain Patrick must cover; the character is grieving his father while struggling to communicate with his loner uncle while also trying to get laid. Hedges proves up to the task and then some, imbuing Patrick with heartrending authenticity and injecting welcome comic timing into the proceedings. Keep an eye on this one.
Dev Patel, "Lion" (the Weinstein Company)
Patel delivers a career-best performance as Saroo Brierley, an Indian man who goes in search of the family he was separated from as a young boy. Opposite heavyweights Nicole Kidman and Rooney Mara, the actor seizes each opportunity to shade his character's conflicts and interactions with an emotional subtext. You're unlikely to leave with dry eyes after bearing witness to this moving turn.
Looking to star in an award-winning film? Check out our film audition listings!