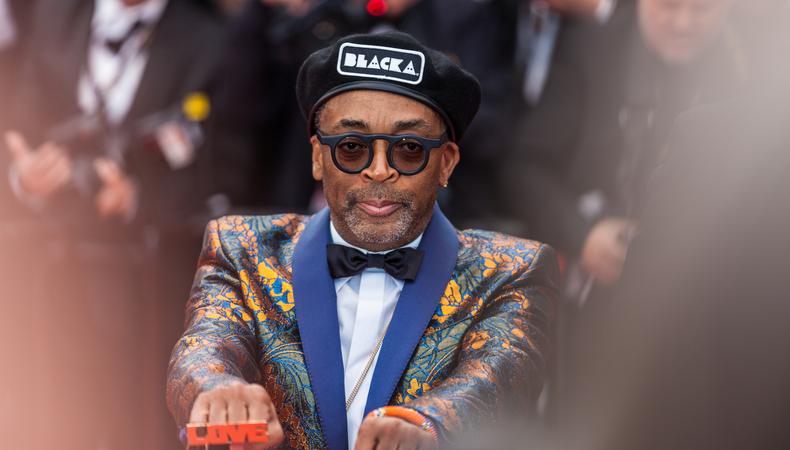 To honor some of today's most inspiring members of the entertainment industry, the SAG-AFTRA Foundation is throwing a party.
The non-profit, which provides resources and educational opportunities for working actor members of SAG-AFTRA, will be hosting their third annual Patron of the Artists Awards benefit at the Wallis Annenberg Center for the Performing Arts in Los Angeles Nov. 8, in the midst of film and guilds awards season.
Superstars Lady Gaga and Harrison Ford were announced as this year's recipients of the Artists Inspiration Awards, in recognition of their philanthropic work. Joining them as 2018 Patron of the Artists Award honorees are legendary filmmaker Spike Lee and Jeffrey Katzenberg, co-founder of WndrCo.
"Harrison Ford is an acting legend in every known galaxy, but what many do not know are the decades of philanthropic service and leadership he has given to Conservation International to help protect our planet.... Lady Gaga, whose monster career as a performer and actor has won her hundreds of millions of fans around the world, has also worked tirelessly on behalf of young people, focusing on mental wellness and building a kinder, braver world through her Born This Way Foundation," said SAG-AFTRA Foundation President JoBeth Williams in a statement. "Jeffrey Katzenberg and Spike Lee are two leaders within our industry who have created opportunities, opened doors, nurtured careers and provided jobs to countless artists. They understand the value of artists—and the arts—to transport us to worlds that we have never seen before and tell stories that have never been told before."
Previous Patron of the Artists Award winners include Judd Apatow, Kathryn Bigelow, Lee Daniels, and Rob Marshall. For more information, visit patronawards.com.