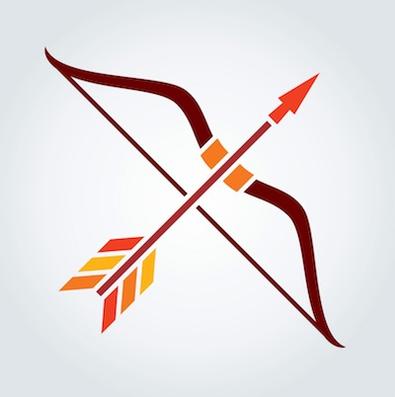 Sagittarius (November 22 – December 21)
The buildup up of sensitive planetary energy has been affecting your smoldering 8th House which rules sex, transformation, and other peoples' money. Somehow your security is intimately tied to someone else and there may be lessons to learn about trust and transparency. This could be both financial and emotional security, and you're probably rubbing up against the edges of your comfort zone when it comes to knowing how to communicate your wants and needs—and how far to go. When the Full Moon rises around July 8th, you'll have a better sense of what you're grappling with and how to best proceed. Known for your honest/blunt streak, I don't worry about you not telling the truth as much as perhaps not taking the time to reflect and deal with more complex
When the Full Moon rises around July 8, you'll have a better sense of what you're grappling with and how to best proceed. Known for your honest/blunt streak, I don't worry about you not telling the truth as much as perhaps not taking the time to reflect and deal with more complex realities It can take some real time and thoughtfulness to put oneself in another's shoes and expect that others provide that courtesy as well. There's a psychological detangling going on behind the scenes, and it's not hard to trigger the fight or flight hormones with the Sun and Mars in that instinctual and self-protective 8th House. Even if you try to lean on your breezy, bohemian vibe, someone or something is probably getting under your skin...not always a bad thing. Your libido could be off the charts, but it's opening up to feeling, not leaning on your familiar fiery style that'll truly get you what you want. When the planets migrate to fellow fire sign Leo around July 20, your 9th House of adventure will be lit up and you'll be doing the happy dance. Make sure to seed intentions around July 23 with the New Moon!
Kelly Chambers is a writer, actor, and astrologer living in Los Angeles. She can be reached for private astrology readings through her website theastrologersdaughter.com. You can also check her out in the web series "Break Hollywood with Nice & Fargo," a comedy by actors for actors. Follow the latest in cosmic news on her Instagram and Twitter. She welcomes your comments and insights.
Ready to see what else July has in store for you? Check out our film audition listings!