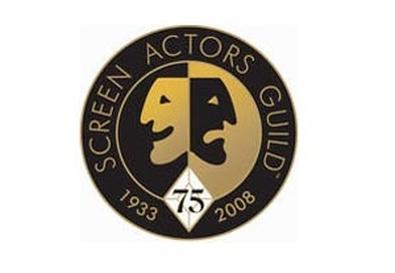 In the coming weeks, as Screen Actors Guild members prepare to vote on the union's tentative TV-film contract with producers, SAG will hold members-only informational meetings around the country, while the sizable minority of national board members who oppose the pact continues to stage vote-no rallies.
Under a "YES for Your Future" logo, interim national executive director David White and chief negotiator John T. McGuire reminded members in a May 10 email that the national board of directors voted last month to approve the contract and send it to members with the recommendation that they ratify it. The old contract expired July 1, 2008. Ratification ballots will be sent to paid-up members May 19 and must be returned by June 9. SAG had announced that ballots would go out in early May, but the guild needed more time to craft pro and con statements, plus rebuttals to each, to include with the ballot materials.
The Los Angeles meeting will take place May 21 in the Hollywood Ballroom of the Renaissance Hollywood Hotel. The New York meeting will be held June 1 at the Directors Guild of America. SAG negotiators and board members will attend both meetings. Additional meetings will be held in locations to be announced.
The Membership First faction of SAG, which dominates the guild's Hollywood division, plans its own campaign to persuade members to reject the contract. SAG president Alan Rosenberg and his allies believe that the agreement is unacceptable and that rejecting it will pressure producers to make a better offer.
Anti-ratification forces have held rallies weekly over the past two months—they have an event planned for May 17 in Los Angeles'
Griffith Park—while pro-passage forces have hired the Saylor Co. to create a publicity campaign to urge a yes vote.
The national board approved the contract by a vote of 53.38 percent to 46.62 percent. It was supported by the Hollywood-based group Unite for Strength, as well as most representatives from the New York and regional branches.
---
Jay A. Fernandez writes for The Hollywood Reporter.

For more news from The Hollywood Reporter, click here.