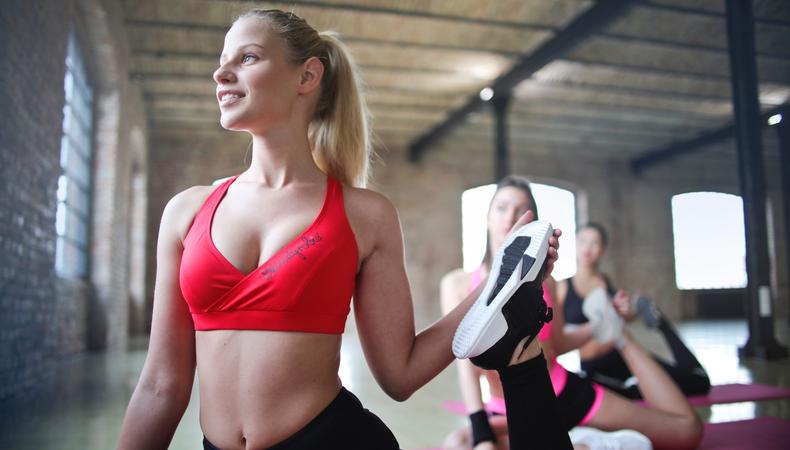 As actors, you know how to turn it on and off, after all, that's what you're trained to do. So put that skill to good use as a sales associate or assistant. Whether you love fashion or fitness, there is a place for you to turn on the charm while keeping your schedule nice and flexible for all your acting work and training. Greet people at a fitness studio or mall, lend a hand at a modeling agency or costume shop, or use your social media skills to make some extra money. Find out how with the gigs below.
MALL KIOSK CASTING CALL
A well-known car app campaign needs sales staff, aged 18 and older, to engage people via mall kiosks. Locations are available in Pennsylvania and California. Staff will be paid $26 per hour. Apply here!
PHYSIQUE 57 BARRE, FRONT DESK TEAM
An international barre studio wants front desk associates. Associates, aged 21 and older, with experience in customer service and sales are wanted. Work is ongoing in Beverly Hills, California. Pay will be discussed during the interview process. Apply here!
PART-TIME ASSISTANT, MODELING AGENCY
A modeling agency is looking for a part-time assistant, aged 18 and older, to help with everyday tasks until summer ends. The position works three days a week in New York City and will be paid $13.50 per hour. Apply here!
PART-TIME COSTUME SHOP ASSISTANT
The Ocala Civic Theatre is seeking a part-time costume shop assistant, aged 18 and older. The assistant will mainly handle costume rentals at the store. The position is based in Ocala, Florida. Talent will be paid $10 per hour working 20 hours per week. Apply here!
FULL TIME VIDEOGRAPHER, GRAPHIC DESIGNER, SOCIAL MEDIA ASSISTANT
The Car News Network is looking for a videographer and graphic designer to join their team. Talent, aged 18 and older, is wanted. Being bilingual in Spanish is a plus. Positions may occasionally work Saturdays due to events. Work is based in NYC. Talent will be paid. Apply here!