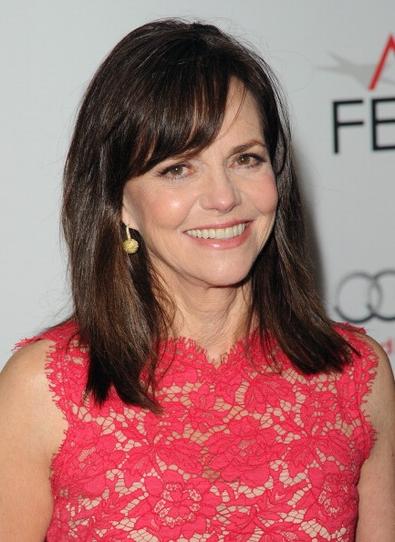 Sally Field is regarded as one of the best actors ever to grace screens large and small. So it's shocking to know that despite winning two Academy Awards, three Emmy Awards, and starring in such blockbusters as "The Amazing Spider-Man" and "Forest Gump," she still has to fight for certain roles. Case in point: Field is currently earning raves and Oscar buzz for her portrayal of Mary Todd Lincoln opposite Daniel Day-Lewis in Steven Spielberg's "Lincoln." But the role wasn't just handed to her; Field lost the role when an actor dropped out of the project, then had to test for the part—twice. She opened up to Backstage about the long road to "Lincoln," how she has never met Day-Lewis, and texting as Mary.
Is it true Steven Spielberg came to you about playing Mary Lincoln years ago?
Sally Field: In 2005, he asked me would I be Mary, but there was a lot of distance between then and actually doing the role which I knew there would be. And I knew it then and I just waited as the whole process unfolded until the time that I really had to fight for her.
Who did you have to fight? Not Steven?
Field: Well, yeah. There was another actor involved, Liam Neeson. He dropped out. And Daniel Day-Lewis came on board, and I went I knew it would be a battle for many reasons. Steven said, "I really saw you with Liam, I don't see you with Daniel, I just don't." I said, "Steven, I know all your concerns. I'm 10 years older than Daniel. Lincoln was 10 years older than Mary. But I won't look it. And Daniel will look old and worn and thin and I will look old and worn and fat, and that's what they were." He said the lighting will be harsh and they weren't doing any prosthetics. I said, "I don't care what I look like; I only care that I will be Mary. It is me, Steven. I won't let you walk away. You have to test me."
Did he test you?
Field: He was generous enough; he did. And the next day he called and said, "It really isn't going to work. I just don't see it." I thanked him, I let it go, and I tried to live through the rest of the day. He called me the next day and said he couldn't get it out of his mind, and he'd spoken to Daniel. And Daniel was generous enough to say to Steven, "You need to see us together." So he flew into Los Angeles from Ireland and we both came in for a test. We went off to rooms and he became his early incarnation of this brilliant Mr. Lincoln and I went to a room by myself and became Mrs. Lincoln, and we met the first time as that. We came out of our rooms, and I curtsied and he kissed my hand and I said, "Mr. Lincoln," and he said, "Mother." That's what they called each other. And there was sort of an audible gasp of the people that had fallen by the wayside as he'd walked in to greet me, and we went down into the screening room or whatever the hell it was, wherever we were. We did like some weird hour long improv. I then thanked everyone for allowing me the opportunity and went home, and when I got there the phone was ringing and it was both Daniel and Steven on the phone saying, "Will you be Mary?"
When did you actually meet Daniel as Daniel?
Field: I never met him. Never. I met him as Mr. Lincoln. He met me as his Molly, as he called her. And that's how we knew each other. And we began a relationship. He began it, not me. After I got the role, there were seven months before we began to shoot and he would text me all the time, in character. I would have to then answer back in the language of the time, which was really hard to figure out, but great fun. And we were very much our characters. I would criticize him for the language he just used, as Mary, would and that was really the beginning of building a relationship that you see on screen.
Do you remember the last time you had to fight for a role like that?
Field: You know, my career has been not an easy one. The roles that I've really cared about I've always had to fight for. I've rarely gotten handed things that were worth anything. So much of my life, I've had to fight. And I wonder when the time comes that I get this flood of wonderful things. I just have to accept for some reason that's my row to hoe.
I think it's going to be really shocking for a lot of people to hear because they assume that once you get your first Oscar just all these doors open and scripts come pouring in. And then after a second Oscar, you're set for life.
Field: There's no such thing. And that would probably be awful, if you were sort of set for life.