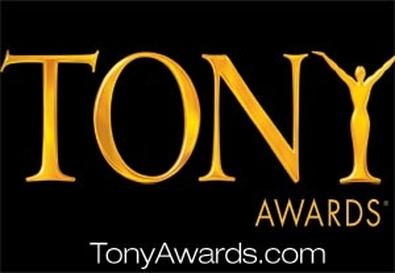 The 2008-09 Broadway season has been a roller coaster, to say the least. The exciting rush of fall openings, highlighted by the smash import
Billy Elliot
, was followed by the economy's devastating blow. After the holidays, shows were knocked out of the ring like paralyzed palookas:
Spring Awakening
wilted.
Hairspray
fell flat.
Young Frankenstein
short-circuited.
Monty Python's Spamalot
snuffed it.
Gypsy
closed up shop early.
But the winter of Broadway's discontent turned into a spring of renewal as a plethora of plays—new works and transfers from Off-Broadway and abroad—filled the boards to bursting. We've been treated to raging royalty (
Exit the King, Mary Stuart
), big-haired bands (
Rock of Ages
), fairy-tale freedom fighters (
Shrek
), battling families and couples (
Dividing the Estate, God of Carnage, Reasons to Be Pretty, Next to Normal, The Norman Conquests
), and spunky secretaries (
9 to 5
). Classic musicals like
Guys and Dolls, Hair, Pal Joey
, and
West Side Story
were revisited, while Liza Minnelli and George W. Bush (in the person of Will Ferrell) dropped in for a spell.
As the season ends, we salute all 40 actors nominated for Tony Awards. They range from veterans such as Jane Fonda and Angela Lansbury to newcomers like David Alvarez, Trent Kowalik, and Kiril Kulish, the three young men who alternate as Billy Elliot. The Tonys will be handed out June 7 at Radio City Music Hall in New York. The ceremony will be broadcast on CBS, and Back Stage will be there on the red carpet.
David Sheward
Executive Editor, New York
Best Performance by a Leading Actor in a PlayJeff Daniels
God of Carnage
As the emotionally disengaged, cell phone–addicted parent of a boy prone to violence, Jeff Daniels may have the most difficult role in Yasmina Reza's
God of Carnage
. While the other three characters explode, bray, or vomit, Daniels' Alan flies more or less under the radar, until he delivers a quietly cutting remark or jabbers away on the phone. In many ways, Alan is the most likable person on stage; he comes off as the most honest, or perhaps the one with the least pretense or veneer. He makes no apologies for what he is—a lawyer and P.R. fixer for a pharmaceutical company that has made a faulty pill—or for the fact that he doesn't much care that his son has knocked out the two front teeth of another boy. Who knew that banality and indifference could be so riveting?
This is Daniels' first Tony nomination
.
Raúl Esparza
Speed-the-Plow
Raúl Esparza is now one of only two actors (Boyd Gaines is the other) to earn Tony nominations in all four acting categories: leading actor in a play (
Speed-the-Plow
), featured actor in a play (
The Homecoming
), leading actor in a musical (
Company
), and featured actor in a musical (
Taboo
). Though award nominations are not necessarily an indicator of range or depth, Esparza has displayed both since taking the role of an '80s nightclub impresario in
Taboo
in 2003. Since then he has played ambivalent romantic, filial malcontent, and now, in a revival of David Mamet's acidic look at Hollywood, rapacious studio executive. As with most of Mamet's work, the profanity-laced patter can be a siren song for actors, but Esparza recognized the words for what they are—a means to acquire power—and made his own enchanting music from them. He also performed under less-than-ideal circumstances, having to work with three different Bobby Goulds after co-star Jeremy Piven left because of illness, which reinforces the notion that Esparza can handle anything that's thrown his way.
For this role, Esparza was nominated for Drama Desk and Outer Critics Circle awards. He was nominated for Tonys in 2004, 2007, and 2008
.
James Gandolfini
God of Carnage
Unless you a) practice Zen transcendence, b) have lived under a rock the past 10 years, or c) don't get HBO, it's difficult to look at James Gandolfini and not think "Tony Soprano," the role that has shaped his professional identity and could end up defining his career. In
God of Carnage
, Gandolfini's challenge is even greater, as he plays Michael, a man with anger and cruelty issues, not unlike the lead character in
The Sopranos
. But no worry. Gandolfini turns in a wonderfully shaded and nuanced performance in Yasmina Reza's rumination on the clash of middle-class mores and animal instincts. In that respect,
God of Carnage
and
The Sopranos
are closer than one might think, especially when it comes to Michael and Tony. Each is struggling to reconcile his working-class roots with the trappings of bourgeois life. Gandolfini is a master at giving us discomfited characters while revealing that he's at home onstage or onscreen.
This is Gandolfini's first
Tony nomination
.
Geoffrey Rush
Exit the King
In Eugène Ionesco's existential classic
Exit the King
, King Berenger is a 400-year-old corrupt and feckless monarch—the kind of person many might wish would just hurry up and die. In the hands of Geoffrey Rush, however, he is someone whose company we'd like a little longer, even if it's just for the chance to loathe him some more. As Berenger, Rush finds the humor and pathos in equal measure, whether the king is hopelessly trying to exercise what's left of his power or realizing minute-by-minute that the end is near. As Back Stage's Erik Haagensen noted in his review, the actor "issensational…showing a peerless gift for physical comedy and a tremendous facility at shifting emotional gears." Absurdist ruminations on life and death are hardly a sure thing, but with Rush at the helm, they have the power to entertain as well as make us think.
For this role, Rush has won Drama Desk, Outer Critics Circle, and
Theatre World awards. This is his first Tony nomination
.
Thomas Sadoski
Reasons to Be Pretty
Thomas Sadoski possesses an Every­man quality and no small degree of sensitivity, and in
Reasons to Be Pretty
he looks like he's an easy peg, the nice guy left holding a hand grenade, minus the pin. But Sadoski's Greg, whose girlfriend goes nuclear on him for an offhand comment he makes to a friend about her face, isn't an innocent so much as an ignorant, and his fight through the fog toward clarity is what gives the play its narrative shape. In addition to a failed relationship, Greg has a few other things working against him, including a dead-end job in a big-box store and a deteriorating friendship. With the choices he makes, however, Sadoski never begs for the audience's sympathy, merely its patience as his character struggles to figure out exactly where things went wrong. From beginning to end, Sadoski rewards that patience with a superlative performance.
This is Sadoski's first Tony
nomination
.
Best Performance by a Leading Actress in a Play
Hope Davis
God of Carnage
Hope Davis brings a new comic layer to the role of the browbeaten wife in Yasmina Reza's
God of Carnage
. Evoking a farcical
Who's Afraid of Virginia Woolf
?, the play depicts the demented encounter between two sets of upscale parents, who've gathered to rationally discuss their sons, one of whom assaulted the other. Within short order, their polite façades crack, nasty truths are revealed, and chaos reigns, all of it fueled by excessive drinking. But physically, no one disintegrates more than Davis' character, who quickly grows nauseated and vomits all over her hostess's beloved books. To contain future upchucks, she's handed a pail, which she holds daintily for much of the play as she minces about, puking intermittently. As repulsive as it is, it's also hilarious, as Davis brings extraordinary variation—through sound, gesture, gait, and expression—to barfing, while her character attempts to maintain her ladylike veneer.
This is Davis' first Tony nomination
.
Jane Fonda
33 Variations
Grace, dignity, and understatement define Jane Fonda's portrayal of Dr. Katherine Brandt in Moisés Kaufman's
33 Variations
, a play recounting the evolving relationships of Brandt, a musicologist dying from Lou Gehrig's disease; her estranged daughter; and her affable male nurse. It also details Brandt's research into Beethoven's fascination with the music of Anton Diabelli. Fonda is totally believable as an ailing academic and a brittle, emotionally withholding woman who undergoes both physical and emotional transformations. As the disease progresses, Brandt's body seems to diminish in size, her muscles atrophy, her motions become halting, while at the same time she expands as a human being, growing more emotionally accessible. It's not a flashy role, and Fonda gives a subtle, nuanced performance. Despite her star status, she never upstages the other actors. A less generous performer might have made her presence more aggressively felt.
For this role, Fonda was nominated for a Drama Desk Award. She was
nominated for a Tony in 1960
.
Marcia Gay Harden
God of Carnage
Playing Veronica, an educated, affluent woman who prides herself on her intelligence, culture, and rationality, Marcia Gay Harden is riotous in
God of Carnage
, a play about two sets of yuppie parents unraveling as they lock horns in the aftermath of a nasty fight between their sons. Harden brings to life a self-satisfied woman reverting to immaturity as she grows increasingly frustrated with her guests and especially her husband, who won't step up to the plate. It doesn't take long for the proper Veronica to be reduced to shrieking, flailing, and carrying on. With abandon, Harden channels the psyche of a thwarted 2-year-old having a temper tantrum. There are elements of slapstick in her acting, but it also requires enormous control. This is a classic example of a finely tuned, broad-stroked performance.
For this role, Harden has won an Outer Critics Circle Award and was nominated for a Drama Desk Award. She was nominated for a Tony in 1993
.
Janet McTeer
Mary Stuart
Janet McTeer brings an earthy, fiery interpretation to the Roman Catholic Mary, Queen of Scots, in Friedrich Schiller's
Mary Stuart
. Mary has been imprisoned by her cousin Elizabeth I and is awaiting her fate. Her existence challenges Elizabeth's claim to the English throne, so one of them must go. Their conflict is a clash of titans, and McTeer's fearless performance is at times downright joyous. In the most striking scene, set in a downpour, the two monarchs confront each other. While Elizabeth coldly observes her cousin, Mary revels in the rain, jumping and splashing about with utter abandon. Yet when sentenced to death, she is clearly shocked, and we see her struggling to compose herself to meet her maker. At the same time, she sees herself through the eyes of history, conscious of her deportment and the image she must create now for posterity.
For this role, McTeer has won a
Drama Desk Award and was nominated for an Outer Critics Circle Award. She won a Tony in 1997 for
"A Doll's House
."
Harriet Walter
Mary Stuart
Harriet Walter's Elizabeth I is every bit the powerful monarch, a calculating political figure, and a proud virgin. She is a 16th-century queen and simultaneously a profoundly contemporary woman—arguably a protofeminist. In Walter's hands, she measures her words, her gait, her style—indeed, her whole image—like a spin doctor. She almost never loses control, least of all when she's toying with her subordinate male staff. She knows how to be coy and manipulative while never for a moment forgetting her queenly status. Her encounter with her wild cousin Mary in the rain is revealing. While Mary bounds about in the water, Elizabeth peers at her primitive counterpart with disdain from beneath an umbrella. The only time she falters and lets the mask slip just slightly is while grappling with Mary's death warrant. Elizabeth makes her decision but takes responsibility for nothing, and does it with total elegance.
For this role, Walter was nominated for an Outer Critics Circle Award. This is her first Tony nomination
.
Best Performance by a Leading Actor in a Musical
David Alvarez, Trent Kowalik, and Kiril Kulish
Billy Elliot
:
The Musical
Talk about a triple threat! The showstopping singularity of each of these young actor-singer-dancers is obvious, no matter which one you see as the titular hero. In fact, because the Tony administrators have decreed that voters must consider them as a single unit,
Billy
Elliot's triumphant triumvirate might even seem a juggernaut this year. It's hard not to want to laud the performers of "Angry Dance" (Billy's powerful Act 1 finale) or the towering terps who pump the show with Act 2 "Electricity." But it's still a hard call. The only joint Tony winners in history were John Kani and Winston Ntshona, for
Sizwe Banzi Is Dead
in 1975. And it's become a kind of glorious sport to passionately defend your favorite Billy. You can stand outside the Imperial Theatre practically any night and hear audiences doing just that—praising this one's singing or that one's acting and in all cases loving the dancing. How Broadway glitters when dancing this good comes along. Those brave Billys may just nab the prize.
For their roles, Alvarez, Kowalik
,
and Kulish have won Theatre World
Awards and an Outer Critics Circle special
achievement award. This is the first Tony
nomination for each performer
.
Gavin Creel
Hair
No one should look that authentic or blissful in hair that long. But as Claude in Diane Paulus' high-octane, gumption-driven revival of
Hair
, Gavin Creel gives the famously loose musical purpose and pride. Watch him tear through "I Got Life" with hippie idealism coming out of his pores or do a bit during the title song as erotic and gorgeous as the Kama Sutra after a bong hit. Of course, one of the best parts of
Hair
comes in Act 2, when Claude must decide whether he'll burn his draft card and skip Vietnam or answer his country's call to duty.
Hair
isn't a show long on subtlety, but it needn't be: Creel demonstrates in key moments how fully formed Claude is. The actor has long been on every casting director's shortlist for featured roles in tuners. Now they've discovered something new about him: He'll score as a lead in any genre.
Creel was nominated for a Tony in 2002
.
Brian d'Arcy James
Shrek
:
The Musical
Despite the concern voiced by New York Times theater critic Ben Brantley that Brian d'Arcy James is so encased by his costume that he can't emote, the actor offers plenty of humanity as the title character in this film-to-stage musical. His voice, with its diamond-shaped top notes and rich, evocative midsection, cottons to the Jeanine Tesori–David Lindsay-Abaire score like a wretched monster to a swamp. In his scenes with the fizzy damsel Fiona, d'Arcy James communicates an artfulness about love in a manner that no costume, no matter how encumbering, can dispel. D'Arcy James is also the anchor of
Shrek
. He goes the extra mile to turn a literal cartoon into an icon who has something to say but who doesn't express it condescendingly. He's simply nice—and a little bit odd in the way we're all outsiders of one kind or another.
For this role, d'Arcy James has won Drama Desk and Outer Critics Circle awards. He was nominated for Tonys in 2000 and 2002.
Constantine Maroulis
Rock of Ages
You have to say this for Constantine Maroulis: He spins what for some might be musical dross into gold (lamé and otherwise) in the gigantic-haired, thrash-rock 1980s universe of
Rock of Ages
. He may not be pretty the way co-star James Carpinello is as the superstar singer Stacee Jaxx, but as dopey Drew, glumly sweeping floors at the legendary Bourbon Room, hoping for a shot at guitar-busting brilliance as well as the girl, Maroulis epitomizes one seriously rad idea: Don't. Stop. Believing. He's also the possessor of a rich voice tailor-made for the post-punk, whip-your-larynx music of Whitesnake and its ilk. Like the character he played some time ago on
American Idol
—all right, he was playing himself—he is best when embodying the Everydude, the guy you know will succeed by dint of his guts, soul, and easy charm. It's the final countdown, people, and you know you can't fight this feeling anymore: Maroulis rocks.
This is Maroulis' first Tony nomination
.
J. Robert Spencer
Next to Normal
Amid the mental turbulence of his wife, Diana, in this musical about illnesses of the mind, husband Dan has to show the patience
of a saint. So the more Alice Ripley's Diana descends into frustration with her highly personal brand of distress, the more J. Robert Spencer's challenge is to keep Dan from appearing a victim, sap, or cipher. True, the 30-song score by composer Tom Kitt and writer-lyricist Brian Yorkey really gives Spencer something to play. "He's Not Here," "I Am the One," "I've Been," and especially the Act 1 closer, "A Light in the Dark," carry water; in lesser hands there might have been only whine. But Spencer brings unique insights, not to mention compassion and tenderness, to his portrayal of Dan the distressed dad, Dan the bereaved and ultimately abandoned husband. It's an uncompromising performance by an actor with more than enough confidence to give Ripley the focus her character deserves. Because he knows—as those who remember his work in
Jersey Boys
do—that when it's his turn to sparkle, he's hardly next to normal. He's second to none.
This is Spencer's first Tony nomination
.
Best Performance by an Actress in a Musical
Stockard Channing
Pal Joey
As Vera Simpson, the restless society matron in Roundabout Theatre Company's revival of
Pal Joey
, Stockard Channing was wild again, beguiled again, a simpering, whimpering child again—plus much more. From the moment she entered the sleazy nightclub of the show's setting, Channing established Vera's complex needs. Bored with her stuffy social set, Vera latches on to the opportunistic Joey, the heel-hero title character of Rodgers and Hart's 1940 classic. Channing dryly delivered the witticisms of Richard Greenberg's updated book but also exposed her character's longing heart. Once Vera caught a willing Joey in her web of luxury, Channing carefully charted her journey from manipulative possessor to a woman with genuine affection for her boy toy. Though not primarily a vocalist, Channing endowed such classics as "Bewitched, Bothered, and Bewildered" with Vera's conflicting emotions. As Back Stage critic David A. Rosenberg noted in his review, "Channing may not sing to beat the band, but she spins out her numbers with great élan."
For this role, Channing was nominated for a Drama Desk Award. She won a Tony in 1985 for
"Joe Egg"
and was nominated in 1986, 1991, 1992, and 1999
.
Sutton Foster
Shrek
:
The Musical
"I am sweetness/I am bratty/I'm a princess/I'm a fatty/I'm a mess of contradictions in a dress" is how lyricist David Lindsay-Abaire has Princess Fiona describe herself in
Shrek
:
The Musical
. Sutton Foster brings all these qualities to her portrayal of an unconventional heroine, adding a third dimension to a character who began as a cartoon. Foster burst into Broadway stardom with her Tony-winning turn in
Thoroughly Modern Millie
and was nominated again for
Little Women
and
The Drowsy Chaperone
. With Fiona, she combines the spunk of Millie, the determination of
Little
Women's Jo, and the sheer goofiness of
The Drowsy
Chaperone's Janet. She also plays Fiona's objective—to make her fairy-tale wish for a happy ending come true despite the bizarre twists in her path—seriously. Thus the comedy never comes across as forced. Even though we're in a storybook world, the stakes are real and we care what happens to Fiona and Shrek. That's due to Foster's commitment and professionalism.
For this role, Foster has won an Outer
Critics Circle Award and was nominated for a Drama Desk Award. She won a Tony in 2002 for
"Thoroughly Modern Millie"
and was nominated in 2005 and 2006
.
Allison Janney
9 to 5
:
The Musical
It's a bit of a surprise to see Allison Janney in a musical. After all, her most prominent previous musical performance was lip-synching "The Jackal" on an episode of
The West Wing
. But she more than holds her own as one of the three leads in the musical version of the 1980 film comedy
9 to 5
. As Violet Newstead, the supercompetent office worker struggling to succeed in a male-dominated world, Janney delivers author Patricia Resnick's wisecracks and songwriter Dolly Parton's numbers with equal confidence and aplomb. She may not have the vocal power of co-stars Stephanie J. Block and Megan Hilty, but as Back Stage critic Erik Haagensen pointed out, she sounds as Violet would sound in song. In the stage version, Violet gets a love interest, and Janney also conveys the conflicted longings of a widow who thinks she's already had her one great romance. Though most audiences know her as a powerful presidential press secretary on TV, Janney is just as convincing as a struggling secretary on stage.
For this role, Janney has won a Drama Desk Award. She was nominated for a Tony in 1998
.
Alice Ripley
Next to Normal
In
Next to Normal
, Alice Ripley finally gets the starring role in a Broadway musical. She has appeared on the Main Stem before, sharing the spotlight and a joint Tony nomination with Emily Skinner as half of a pair of real-life Siamese twins in the cult musical
Side Show
. Then she was part of a high-caliber ensemble in
James Joyce's The Dead
. Now she is Diana, a bipolar mother coping with depression and drug dependence, not your typical musical heroine. Ripley expertly meets the taxing demands of the role, creating an intensely real woman not just on the verge of a nervous breakdown but in the full throes of one. She has to make the audience believe in the teenage son only Diana sees, as well as get them to sympathize with Diana despite the shabby way she treats her husband and daughter. And the role is just as demanding vocally. The pop-rock score calls for incredible endurance and power, and Ripley has both. She knocks us out and makes us cry in an amazing performance.
For this role, Ripley was nominated for Drama Desk and Outer Critics Circle awards last season during the show's Off-Broadway run. She was nominated for a Tony in 1998
.
Josefina Scaglione
West Side Story
Making your Broadway debut is heady enough,
but for Josefina Scaglione, who stars as Maria in the current revival of
West Side Story
, there are added complications. In addition to competing with the memories of Carol Lawrence in the original production, Natalie Wood in the movie, and Josie de Guzman in a 1980 Broadway revival, Scaglione is virtually unknown in the United States. A classically trained soprano and musical theater headliner in her native Brazil, she came to the attention of Arthur Laurents, author of the book and director of this revival, via a YouTube clip. He was enchanted, flew her to New York, and cast her three days after her 21st birthday. But despite these challenges, Scaglione has made Maria her own. The character is no shy little girl. She's a brave young woman unafraid of the prejudice that surrounds her and ready to take on the disapproval of her community to be with the man she loves. Scaglione's duets with Matt Cavenaugh's Tony are full of sexual heat, and Maria's sorrow in the final scenes is shattering.
For this role, Scaglione has won Outer
Critics Circle and Theatre World awards. This is her first Tony nomination
.
Best Performance by a Featured Actor in a Play
John Glover
Waiting for Godot
Familiar to Broadway audiences for his decades of precise legit performances and to TV viewers for playing Lex Luthor's father on
Smallville
, John Glover is unrecognizable as he staggers into the nameless desert for Roundabout Theatre Company's revival of Samuel Beckett's existentialist classic
Waiting for Godot
. Emaciated, white-faced, and dressed in rags, Glover is Lucky, the slave of the pompous Pozzo. They are travelers who stop to pass the time with hapless tramps Estragon and Vladimir, who are endlessly waiting for the title figure. Though Lucky appears to be an animalistic simpleton and speaks only when Pozzo commands him to "think"—uttering a long Joycean monologue—Glover nevertheless creates a complete character: eager to please his master, suspicious of the tramps, and desperate to express himself. As noted in Back Stage's review, "Glover endows every movement and glance with pages of subtext. At one moment he is a feral animal, snarling and biting at strangers, the next an unstoppable orator spilling over with poly­syllabic nonsense."
Glover won a Tony in 1995 for
"Love
!
Valour
!
Compassion
!."
Zach Grenier
33 Variations
One of the highlights of Moisés Kaufman's
33 Variations
is a brief scene featuring Zach Grenier as Beethoven working out one of his reinterpretations of a simple waltz. As pianist Diane Walsh beautifully plays the piece, the notes seem to play across Grenier's face. You can see anger, joy, and ecstasy as inspiration fuses with creation. Though Jane Fonda as a musicologist studying Beethoven's work is the production's star, Grenier as the tempestuous genius more than holds his own. We first see his arm throwing a plate from offstage. When he makes his full entrance, he looks like an unmade bed and displays the temperament of a bear just awakened from hibernation. The composer is losing his hearing, and he rages against the dying of the sound, fighting fiercely to continue making majestic music. Grenier is a familiar face, having played dozens of supporting roles in films like
Twister, Fight Club
, and
Donnie Brasco
and recurring parts on
24
and
Deadwood
. It's exciting to see him step into the spotlight as the passionate, boorish, brilliant Beethoven.
For this role, Grenier was nominatedfor an Outer Critics Circle Award
.
This is his first Tony nomination
.
Stephen Mangan
The Norman Conquests
Norman, the assistant librarian and would-be Don Juan at the center of Alan Ayckbourn's comic trilogy, is certainly an acting challenge. He's a narcissistic, oversexed adolescent in the body of an adult who will stop at nothing to get his way, but he's also sweetly charming and as adorable as an old English sheepdog. After totally destroying his own marriage and seriously damaging the relationships of those around him, he still manages to seduce all the women in the family. Stephen Mangan meets the challenge brilliantly, infusing Norman with a giddy humor. The character dives into every activity with enthusiasm, whether it's fighting a battle with his pajamas, tricking the others into speaking to him after a night of misbehavior, or singing along with a cheesy old gramophone recording. Mangan makes Norman both an attention-craving little boy and a heedless yet attractive grownup. The actor is best known for his starring role on the British series
Green Bird
and has appeared in Shakespeare, Sheridan, and Shaw on London stages and on tour.
For this role, Mangan has received special Drama Desk, New York Drama Critics
Circle, Outer Critics Circle, and Theatre World awards as part of the play's ensemble. This is his first Tony nomination
.
Paul Ritter
The Norman Conquests
Every family has one: a jolly joker ever ready with a gag and ever enthusiastic for games and hobbies. In the comically dysfunctional family of
The Norman Conquests
, that character is Reg, and he could easily have been played as a cliché of forced merriment. But Paul Ritter manages to find the desperation behind Reg's jokes. His continual wrangling with his wife, Sarah, reveals their lack of communication and disappointment with each other. The barely suppressed smile that stretches across his face when he learns of his brother-in-law Norman's extramarital plans conveys Reg's envy and desire to express himself as freely. Back Stage critic Erik Haagensen commented, "Paul Ritter is equal parts bluster and bonhomie as the childlike Reg, whose bewilderment at how his life has taken shape feels true and touching." Ritter has appeared in London productions of
The Coast of Utopia, Coram Boy
, and
Howard Katz
, all plays that made it across the pond without him. This is his American stage debut.
For this role, Ritter has received special Drama Desk, New York Drama Critics Circle, Outer Critics Circle, and Theatre World awards as part of the play's
ensemble. This is his first Tony nomination
.
Roger Robinson
Joe Turner's Come and Gone
This is Roger Robinson's second time on the Tony shortlist, and once again it's for his performance in an August Wilson play. In 1996, he was in the running in the same category for playing Hedley, the slightly mad prophet figure in Wilson's
Seven Guitars
. In Lincoln Center Theater's revival of
Joe Turner's Come and Gone
, he's another mystical figure, yet Bynum, the conjurer of the Holly boarding house, is wiser and stronger than the disruptive Hedley. He "binds" people together through folk charms and common sense while searching for a mythical "shiny man" and probing the mystery of an enigmatic boarder named Herald Loomis. As Back Stage critic Erik Haagensen wrote, "The show's breakout performance belongs to Roger Robinson as Bynum, whose dancing eyes, impish grin, and effortless authority create the magic Wilson calls for. Whether longing for his shiny man or talking Loomis down from a terrifying supernatural vision, he gives the evening its center and its soul." Robinson made his Broadway debut in 1968 in
Does a Tiger Wear a Necktie
? and has graced the works of O'Neill, Chekhov, and Molière.
For this role, Robinson has won the Richard Seff Award. He was nominated for a Tony in 1996
.
Best Performance by a Featured Actress in a Play
Halley Foote
Dividing the Estate
Identified with the mousy, socially restrained Southern women she has portrayed in the plays of her late father, Horton Foote, Hallie Foote tackles a totally new character—and does so to wild comic effect—in
Dividing the Estate
, produced by Lincoln Center Theater. In her father's dark comedy about venal and grasping adult children who want their share of their inheritance before their mother dies, Foote's character is undoubtedly the worst offender, a harping shrew who feels herself deprived and entitled. Still, she is almost guileless (aggressively so) as she faces revelations about family members she can neither control nor fully understand. In this startling performance, Foote is both predatory and childlike. Nowhere is that more vividly demonstrated than in the final scene, when, at a loss for words, her character can do nothing but repeat a single sentence over and over. It is funny and sad.
This is Foote's first Tony nomination
.
Jessica Hynes
The Norman Conquests
Disheveled and dowdy, Jessica Hynes' Annie is one of the most wonderfully beleaguered characters to grace Broadway in many seasons. In Alan Ayckbourn's trilogy
The Norman Conquests
—which deals with such themes as entrapment, yearning, and futility—Hynes plays an unmarried woman relegated to caring for her cantankerous, hypochondriac mother and resenting every minute of it. Annie's life consists of drudgery, punctuated by an unsuccessful flirtation with Tom, a sweet but low-IQ veterinarian. Her hopelessness is evident in her shuffling across the floor, her concave posture, and the put-upon way she sweeps hair from her face. But when the prospect of escaping for a weekend with Norman, her horny brother-in-law, presents itself, she is transformed into a giggling, blushing adolescent full of joy and anticipation. But loneliness and rage ripple beneath the surface.
For this role, Hynes has received
special Drama Desk, New York Drama Critics Circle, Outer Critics Circle, and Theatre World awards as part of the play's ensemble. This is her first Tony nomination
.
Marin Ireland
Reasons to Be Pretty
Best known for her work Off-Broadway, Marin Ireland makes an impressive Broadway debut in Neil LaBute's
Reasons to Be Pretty
, a disturbing look at the bleak, go-nowhere lives of four angry and bored working-class kids. Marin plays Stephanie (played by Allison Pill in the Off-Broadway run), a young woman so wounded when she learns that her boyfriend thinks her face is "regular," she nearly goes berserk and severs their four-year relationship. What could have been a relentlessly strident performance is instead layered and poignant. Even after Stephanie shrieks at her boyfriend in a long, abusive tirade, Ireland manages to make the audience feel sorry for her. There is also the very real danger that her overwrought outpourings could sound implausible. Thanks to Ireland's compassionate portrayal, they don't.
For this role, Ireland has won a Theatre World Award. This is her first Tony nomination
.
Angela Lansbury
Blithe Spirit
Angela Lansbury is one of our most beloved acting veterans. Though best known as sleuthing mystery writer Jessica Fletcher on the popular TV show
Murder, She Wrote
, she has had an illustrious, wide-ranging career on film (
Gaslight, The Manchurian Candidate
) and on Broadway (four Tony Awards). Now she's back in Noël Coward's
Blithe Spirit
and as wonderful as always. She plays the delightfully eccentric Madame Arcati, an earnest medium given to tippling. In this frothy 1941 play, very much of its era, it could be tempting for the actor playing Arcati to chew the scenery or, worse, mock the character. But even as Lansbury shakes and gyrates and twitches as Arcati channels the spirits of the departed, she appears to truly believe what she's doing as this charming, if somewhat dotty, old woman.
For this role, Lansbury has won Drama Desk and Outer Critics Circle awards. She won a special award from the New York Drama Critics Circle for her contributions to the American theatre. She won Tony Awards in 1966 for "Mame," 1969 for "Dear World," 1975 for "Gypsy," and 1979 for "Sweeney Todd." She was nominated in 2007.
Amanda Root
The Norman Conquests
Amanda Root turns being a control freak into high art in
The Norman Conquests
. Whether her character is determining the seating arrangements for dinner, deciding who serves the coffee, or dictating how others should live their lives, she is the classic comic martinet: dogmatic, judgmental, never for a moment doubting the correctness of her views. She speaks crisply and her physical presentation is peerless as she strides about with purpose, her lips thin and clenched. Yet, like many of the characters in these three interconnected plays, there is much distress beneath the surface, and Root captures her character's frustration and longing in the face of a loveless marriage to a dimwitted man and the endless demands of a thankless family. It's to Root's credit that while the audience may understand her character, it can never really like her.
For this role, Root has received special
Drama Desk, New York Drama Critics
Circle, Outer Critics Circle, and Theatre World awards as part of the play's ensemble. This is her first Tony nomination
.
Best Performance by a Featured Actor in a Musical
David Bologna
Billy Elliot
:
The Musical
Young David Bologna's surprise nomination beat out work by such tal­ented adults as Gregg Edelman, Aaron Lazar, John Tartaglia, Daniel Breaker, Aaron Tveit, Bryce Ryness, Cody Green, and George Akram, not to mention a whole host of his terrific peers in the sadly underrated
13
, which means the Tony nominators found his performance pretty special. As sweet-natured Michael, Billy's cross-dressing best friend, Bologna holds his own against life-sized dancing frocks, bringing the house down in Elton John and Lee Hall's "Expressing Yourself." As Barbara Hoffman put it in her New York Post review, Bologna "steals every scene he's in, helped by some of the script's funniest exchanges. 'Ah,' Michael murmurs, squeezing into a tutu. 'No wonder they call it
The Nutcracker
.' " But Bologna also provides the poignant coda to
Billy Elliot
: The look on his face as he watches his friend escape their dreary town to study ballet is unforgettable and proves the lad knows how to do much more than just kick up his heels and crack wise.
This is Bologna's first Tony nomination
.
Gregory Jbara
Billy Elliot
:
The Musical
With this nomination, Gregory Jbara is no longer a member of the egregiously overlooked. His fine past supporting work includes the quietly gay bodyguard in
Victor/Victoria
and a crooked French police chief in
Dirty Rotten Scoundrels
. But in
Billy Elliot
, even though he's still not playing the lead, he dominates his scenes as Billy's coal-mining father, who wants to but can't understand his son's artistic impulses. Jbara's fiery union man never descends into stereotype. His love for his son is always palpable, even when he's behaving in ways that are detrimental to the boy. When he finally comes around to understand and support Billy, there isn't a dry eye in the house. As David Sheward put it in his Back Stage review, "Gregory Jbara conveys the anger and pride of Billy's dad with alternating subtlety and sledgehammer ferocity." After supporting Julie Andrews and canoodling with Joanna Gleason, Jbara finally finds himself in his own well-deserved spotlight.
For this role, Jbara has won Drama Desk and Outer Critics Circle awards. This is his first Tony nomination
.
Marc Kudisch
9 to 5
:
The Musical
Will the third time be the charm for Marc Kudisch? His delightfully daffy Trevor Graydon in
Thoroughly Modern Millie
and gleefully childish Baron Bombast in
Chitty Chitty Bang Bang
were left holding the bag, but in
9 to 5
he has perhaps his biggest Broadway challenge yet in hateful boss Franklin Hart Jr. Why is that? Well, to put it in his own words, which Kudisch uttered when the women of TV's
The View
asked how he could play such a character, "Five words:
sexist, egotistical, lying, hypocritical, bigot
. There you go. Go to town." There's absolutely nothing to like about Hart, but that hasn't stopped Kudisch from making this nasty caricature memorably comic, generating laugh after laugh from the most appalling behavior. Kudisch, who is also adept at dramatic roles, is generally required by Broadway to play some version of commedia del­l'arte's il Capitano, a swashbuckling, sexually voracious braggart. With Hart, he may have his most concentrated version of that character yet. The arte has been upped, and Kudisch is more than up to the challenge.
For this role, Kudisch was nominated for a Drama Desk Award. He was nominated for Tonys in 2002 and 2005
.
Christopher Sieber
Shrek
:
The Musical
The legendary Al Jolson was famous for hooking an audience by going down on one knee while singing his heart out. But Christopher Sieber goes him one better as the evil, conformity-obsessed Lord Farquaad in
Shrek
:
The Musical
by playing the entire role on both knees. And the sight of the broad-shouldered, big-boned actor strutting the stage a head shorter than his castmates is keeping audiences in stitches. Sieber has the classic good looks and physique of a romantic leading man, which is why it's surprising that virtually all his Broadway work has been in roles that offer a comic gloss on that type. Could the proudly out actor be experiencing discrimination due to his sexuality? Naw. It's just that his comic chops—which have also been seen on television in the charming but short-lived series
It's All Relative
, in which he and theater vet John Benjamin Hickey played gay dads—are extensive and irresistible. On TV, Sieber was decidedly butch, but that hasn't stopped him from playing the ostensibly straight Farquaad "as an overgrown yet undersized child with a deliciously queeny streak," as Back Stage critic Adam R. Perlman put it. All hail!
For this role, Sieber was nominated for Drama Desk and Outer Critics Circle awards. He was nominated for a Tony in 2005
.
Will Swenson
HairHair
isn't exactly known for generating nominations for its acting. Both the original Broadway production and the short-lived 1977 Broadway revival were blanked in the acting categories. Not surprising for an ensemble show about a tribe of hippies that structurally mimics the formlessness of a 1960s be-in. So this Tony nom is a real tribute to Will Swenson's ability to stand out in a crowd. He has the advantage of playing Berger, the tribe's leader, whom Back Stage critic David Sheward described as "charismatically charming but also brutally narcissistic," observing, "Swenson embodies both qualities in a manically entertaining performance." Though the 35-year-old actor may not be entirely convincing physically as a teenager, his blazing performance soon puts any age questions to rest. His highly physical Berger alternately seethes with adolescent rage, exudes unquenchable teenage sexuality, and radiates free-spirited youth. It's easy to understand why director Diane Paulus drafted him for the part.
For this role, Swenson was nominated for a Drama Desk Award
.
This is his first Tony nomination
.
Best Performance by a Featured Actress in a Musical
Jennifer Damiano
Next to Normal
It's hard to believe that Jennifer Damiano just turned 18. The young actor, who made her Broadway debut in
Spring Awakening
, has a robust voice, a strong stage presence, and an abundance of talent that belie her age. Playing Natalie, the tightly wound daughter of a bipolar mother, in the stirring
Next to Normal
, Damiano deftly balances her character's affection for her troubled parent with her own pain over her crumbling family life and her fear that she could end up just as mad as her mom. But she's no standard-issue good girl. The New York Times cited Damiano for her "astringent, poignant" portrayal. And that's what makes her performance so memorable. She never lets Natalie's sarcasm become cynicism or her yearning for her parents' love and attention turn whiny as this daughter on the verge of a nervous breakdown fights to avoid falling over the edge.
This is Damiano's first Tony nomination
.
Haydn Gwynne
Billy Elliot
:
The Musical
Just about every successful artist has at least one great teacher to thank for his or her belief and encouragement. For the title character in
Billy Elliot
, that mentor is Mrs. Wilkinson, portrayed by Haydn Gwynne in an effective and understated performance. You can see why producers wanted to bring Gwynne, who played the role in London, to Broadway. As the world-weary ballet teacher's initial reluctance to take the lonely Billy into her all-girl class gives way to respect for his talent, concern for his welfare, acceptance of her own shortcomings, and pride in his achievement, Gwynne subtly unveils a complex character with a wide range of emotions. Back Stage's reviewer appreciated how she imbues her character "with a steel spine and a wonderfully smirky attitude." The role may not have the bigger-than-life, showstopping moments that usually win awards, but attention should be paid to Gwynne's sassy and sparkling portrayal.
For this role, Gwynne has won Drama Desk, Outer Critics Circle, and Theatre World awards. This is her first Tony nomination
.
Karen Olivo
West Side Story
Performers who play Anita in
West Side Story
tend to get noticed. The original Broadway production catapulted Chita Rivera to stardom, and Rita Moreno took home a much deserved Oscar for the film. Now, Arthur Laurents' Spanish-infused revival could very well earn Karen Olivo her first Tony, and it wouldn't be too soon. After featured roles in
Brooklyn
and
In the Heights
, the incandescent actor finally has a chance to display the full range of her triple-threat talent. Over the course of the show, Anita's spirits turn from elation to rage as she dances the rousing "America," sings the angry "A Boy Like That," and tries to hold herself together when violence rocks her world. Back Stage's critic praised Olivo as "the performer who covers the broadest emotional spectrum…. It's a performance for which Tony Awards were made." Indeed, you can't help feeling an extra espresso shot of energy when she's on stage.
For this role, Olivo was nominated for Drama Desk and Outer Critics Circle awards. This is her first Tony nomination
.
Martha Plimpton
Pal Joey
Her parents, Keith Carradine and Shelley Plimpton, were part of the first Broadway production of
Hair
, so it shouldn't have been surprising there was a musical theater star in Martha Plimpton longing to burst forth. After steadily building a reputation as one of New York theater's top young dramatic actors, she wowed us in an often-maligned Roundabout Theatre Company revival of
Pal Joey
as the bitingly funny and fiery Gladys Bumps, a 1930s good-time gal who's been there and back—and looks poised to return for more. Time Out New York praised her for "a sizzling musical-theater debut" and for "dryly unzipping Lorenz Hart's perfectly packaged rhymes." Indeed, Plimpton's boffo performance of the burlesque number "Zip" rivaled Elaine Stritch's recent rendition in her one-woman show. Gladys is a cynical songstress, but Plimpton never pushed her over the edge, and the pleasure she had with her became infectious.
For this role, Plimpton was nominated for Drama Desk and Outer Critics Circle awards. She was nominated for Tonys in 2007 and 2008
.
Carole Shelley
Billy Elliot
:
The Musical
The amount of time Carole Shelley spends onstage in
Billy Elliot
may be scant, but she makes every moment count. As young Billy's grandmother, the 69-year-old Tony winner turns the elderly widow into a distinctly funny, moving, and oh-so-real character. She's the only feminine influence Billy has at home, with his mother dead, while his father and brother are off picketing, but Shelley never sentimentalizes her or their relationship. As noted in Back Stage's review, "Carole Shelley finds racy joy in what might have been the throwaway role of Billy's dotty grandmother, plus she has one of the show's best numbers, 'We'd Go Dancing.' " Shelley is gentle when she needs to be but never soft. We can laugh at and empathize with Grandma in equal measure, which is why Shelley's performance lingers long after Billy's final pirouette.
For this role, Shelley was nominated for an Outer Critics Circle Award. She won a Tony in 1979 for
"The Elephant Man"
and was
nominated in 1975 and 1987
.
Written by Erik Haagensen
,
Leonard Jacobs, Simi Horwitz, Andrew Salomon, David Sheward, and Diane Snyder