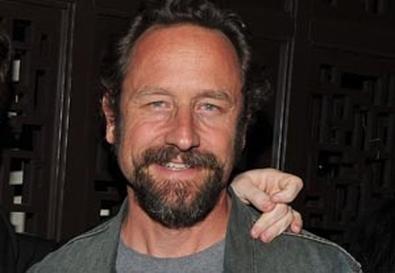 Last month, a group calling itself One Strong Union unveiled a slate of candidates for the Screen Actors Guild's New York division board of directors. The group is comprised of actors formerly aligned with United Screen Actors Nationwide, the party that has for years held near total control of the New York division. At the top of One Strong Union's ticket is Sam Robards, a national board member who is running for New York division president against the current holder of that title, USAN's Mike Hodge. The following interview with Robards was conducted last week for an
analysis
of the upcoming SAG national election. The transcript of an interview conducted the same day with Hodge can be found at
www.backstage.com
.
Back Stage: Why are you running for New York division president?Robards:
I think that I can bring a new energy to the presidency. I'm excited, and I'm hoping that I can provide other New York performers with some transparent and accountable leadership.
Back Stage: How does what you would do differ from what the current leadership has been doing?
Robards:
There are specific ideas, and I'll talk about that in the coming weeks. But basically I want to make the work of the board transparent. I want to give the membership more opportunities to be directly involved in the work of the guild. Inclusion is really important.
Back Stage: It sounds like you want to roll out specifics over a period of time, but when you talk about transparency, could you say what, specifically, you're talking about?Robards:
Well, transparency. Being more accountable as representatives of the membership, to include more people, to have real accountability, and show people how decisions are made. That's really what it's about.
Back Stage: One Strong Union is a new group. Can you talk about how this group formed and how you came to be affiliated with it?Robards:
It came about pretty organically. In New York you run into a lot of the same people in the rooms and on the streets. We basically encountered not only New York board members but also some of the newer people who shared a common vision of having a transparent, fully accountive, fully inclusive representation. We're all stakeholders in this union, and we really want to dedicate it to serving fellow actors.
Back Stage: How do you and the folks on your slate stand in terms of merger with AFTRA?
Robards:
Absolutely, 100 percent pro-merger. Having said that, we can't take this merger for granted. We need the best people possible on the board. Merging the union is a long [process]. We have to create a merger plan. We have to get the membership on board and put that into action. It's not a six-month project. It's going to take a lot longer than that. And New York members need to have the strongest, smartest board members in place. We fully support Ken [Howard] and Amy [Aquino] in their candidacy.
Back Stage: What are the differences between where your group stands on merger and other issues and where USAN stands?Robards:
I would just say that we have different perspectives, different approaches. The main thing is that who is elected to the board will have a direct effect on the shape and the success of the merger effort. I'm running for president of the board because I think I would make the best president. I've served on the board for a little while, and I think I can continue to give good service. It's really about bringing the energy and initiative and experience of [our] candidates—I hate to use the word "slate," because I don't believe in it, but a sort of loose affiliation. They're dynamic, they're smart, they're committed. And I think that we can use that energy to really spur this merger process on and really make it something that we can all take full ownership of.
Back Stage: You and other people in One Strong Union have served on the board and have done so with USAN's endorsement. Why split from USAN to coordinate your own effort at this time?
Robards:
We have some specific ideas, which we'll be talking about in the coming week. But I'll hit it again: We want to make the work of the board more transparent and give membership more opportunities to be directly involved in the work of the guild.
Back Stage: Some of the people on your slate were nominated by the Nominating Committee and some were not. How do you feel about the Nominating Committee as a tool that the New York division uses?Robards:
Yes, I was nominated by the Nominating Committee. I know that there were others in our group who were nominated. I don't know about the process of the Nom-Com. I'm not saying that it's—they picked the group of candidates that they chose to endorse the way they wanted to. I'm not sure if it's the best way to do it, but I have to take a look at that.
Back Stage: What are your plans going forward for getting your message out?Robards:
Our plans for getting our message out are to talk to as many members as we possibly can. We have our website, and that's basically it. Just talking to people, trying to get people involved. We have a list of endorsers that's growing every day. People seem to be excited. It's an exciting time. Like I said, I think the people we have, I hope the New York membership takes time to get to know them, because I think they're going to be great board members. And that's what we all want, is a better, stronger New York board.