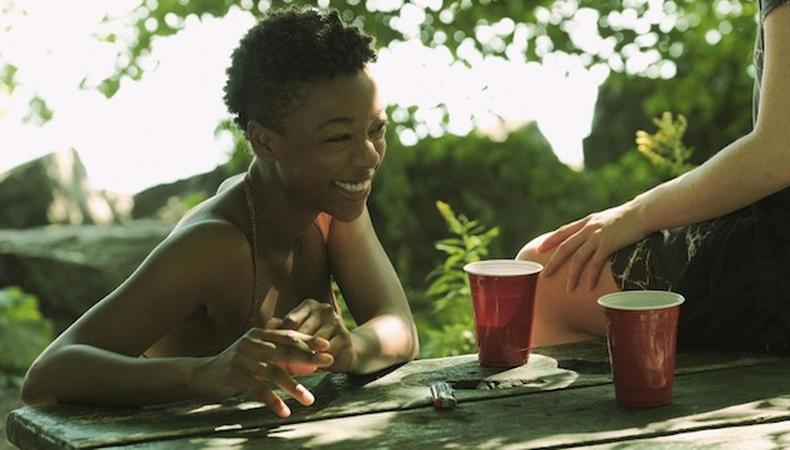 Since the days of Shakespeare, theater has welcomed politics to the stage. For that reason, it's been an acting medium that "Orange Is the New Black" and "The Handmaid's Tale" star Samira Wiley has visited time and again. This Sunday, April 30, she'll reunite with Theater of War Productions for a stirring, empowering take on Martin Luther King, Jr.'s final sermon, "The Drum Major Instinct," as part of the BRIC OPEN theater festival in Brooklyn, New York. The dramatic reading will take place from 1 p.m.–3 p.m. at the BRIC House Ballroom.
"[Theater of War is] a company I would literally drop everything, schedule-permitting, to go and work with," Wiley told Backstage on a recent phone interview. "I believe that they are a theater for change, [and] they're a theater company that is really in touch with what's going on in the world."
Wiley previously worked with the company, which prides itself on being a "social impact company that uses theater as a catalyst for public conversations," for a production of Sophocles' "Antigone" out of Ferguson, Missouri. "It sounds like it's from so long ago, but it has so much similarity to what happened to [Mike Brown]," Wiley said. "In this story, a man's body is left to rot in the streets; I don't even have to go into how that is relevant to the story of Mike Brown."
READ: No. 1 Reason Seeing Potential Beyond the Audition Created an Outstanding Ensemble for 'Orange Is the New Black'
Because Theater of War is in part "here to show people how much our history can teach us," Wiley said, this Sunday's world premiere staging of "The Drum Major Instinct" is sure to be resonant within today's social and political climate. The readers, including Wiley and Council Member Jumaane Williams of Brooklyn's 45th District, among other actors, will be joined onstage by a gospel choir of singers, activists, police officers, and musicians from St. Louis and Brooklyn and music composed by Philip Woodmore.
"It's using the community, the whole community, to be able to tell a story," Wiley said.
The performance will then wrap with a guided community discussion on race and social justice led by NYC Public Artist in Residence (PAIR) Bryan Doerries and other community leaders from Brooklyn's Bed-Stuy and Crown Heights neighborhoods.
Admission is free and open to the public. To reserve seats, visit the BRIC OPEN Festival website.
Want to take on politics on stage? Check out Backstage's theater audition listings!