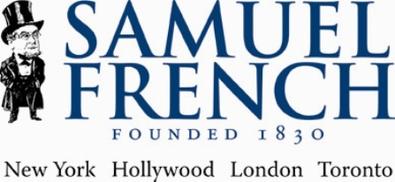 Newspapers and magazines are now widely read on iPads. Books are quickly downloaded onto Kindles. And now, with a little help from Samuel French and Scene Partner, theater scripts will soon be widely available on the digital marketplace as well.
The companies announced today that Samuel French, one of the premier play publishers and licensors in the world, has reached an agreement with mobile app developer MyTheaterApps.com to expand the company's digital "e-Script" library. MyTheaterApps.com created Scene Partner, an app for iPhone, iPad, and iPod Touch, which helps actors learn their lines. This partnership will make a selection of Samuel French plays digitally available through the Scene Partner app to actors and theaters for use in memorizing lines and mounting future theatrical productions.
"This exciting new venture with Scene Partner is the next step in our growing ePlay initiative which includes almost 1,000 Samuel French titles now available in Apple's iBookstore and soon on Amazon's Kindle, Nook, and multiple eReader platforms," said Kenneth Dingledine, director of operations for Samuel French, in a statement.
The first round of Samuel French titles will be tentatively released by the end of 2012. Prices for e-Scripts will range from $10.99 to $11.99, and can be purchased through Scene Partner's online store. Theaters are also allowed to purchase multiple digital copies of scripts for their casts through a secure online theater library, while actors can download e-Scripts for their personal use.
J. Kevin Smith, owner of MyTheaterApps.com and the developer of Scene Partner, added in a statement, "We are very excited to add the outstanding plays in the Samuel French catalog to the growing assortment of e-Scripts available to Scene Partner customers."
Founded in 1830, Samuel French represents over 8,000 plays and musicals for amateur and professional performances. In addition to their website, the company also operates two art bookstores in Los Angeles and London, which carry a broad range of scripts and technical books.