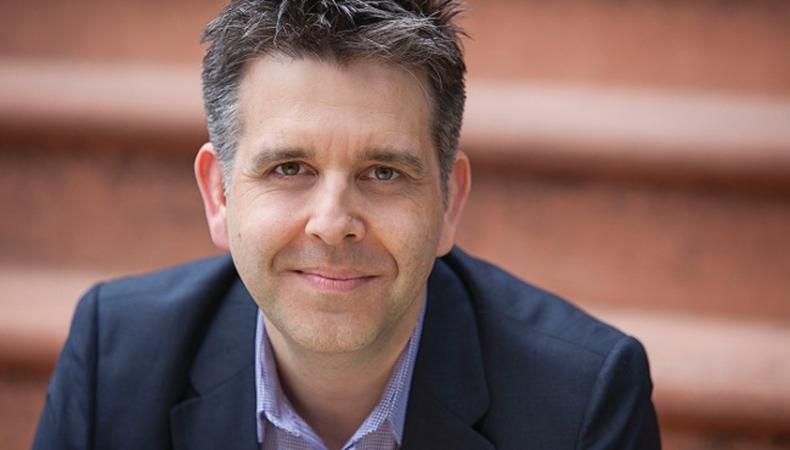 Samuel French is more than just the company that printed the script for your high school's production of "The Diary of Anne Frank." The theater publishing giant has grown into a company that champions playwrights, performers, and everyone in between.
Founded in 1830, Samuel French went from "French's American Drama," published only in New York, to an expansive catalog of some of the world's greatest works of drama, its influence reaching actors and creatives worldwide.
Now the vice president and director of operations, Ken Dingledine joined Samuel French in 2000 as a production manager after years of being an actor followed by starting his own theater company. "And then I turned 30 and I was like, OK, OK, what's going on?" he says, laughing.
Describing himself as "a good old theater major from the Midwest," Dingledine climbed the ranks, all the while helping Samuel French reach its full potential.
Here he discusses the importance of his work at Samuel French, and why the company is a vital resource for actors.
On what qualities Samuel French looks for in a play.
"We certainly look for a title that will be done. We need shows that people want to perform, and we service a wide variety of markets here: everything from church groups in a church basement to the regional theaters in Dallas or wherever, and we try to find something that speaks to one of their needs. But we're also looking for playwrights who have uniquely formed voices, who are making a difference in what they're writing about. That's good theater."
On how Samuel French helps actors.
"I think we supply them with gas; we supply them with their material, in a way. In our bookstore we have a huge library of agent books, how-to books, or even just monologues books. So how do we deal with actors? We're their resource; we are their total resource. We've [also] built our online search tool so you can find plays that are great for a leading female character or a comedic play that's heavy on the [female leads] and good for monologues or scene work. And there's so much stuff and everybody's seen a lot of it before, so we work very hard at publishing new and exciting writers. We also work very hard at making them discoverable so that you can find those new and exciting writers for whatever needs you have."
On how actors can channel their inner playwrights.
"Not everyone wants to write but if you have the desire to try it, go for it. Actors know a lot more than they might think they do in terms of dialogue and story structure and having something to say. They're writing more than they realize in their heads, probably, so get it out and see what it lends. Get some of your actor friends together and read through a few scenes that you've written and you'll immediately start to hear—actors have great ears—what's landing, what's working. If you're into it, it'll start to flow naturally, and you'll never know till you try it."
Inspired by this post? Check out our theater audition listings!