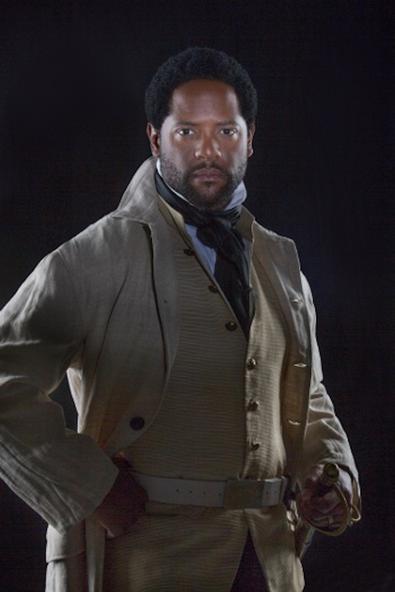 Blair Underwood is set to take the stage as Othello for the first time in his career this month—and many of his cast mates will be student actors.
No, Underwood isn't doing summer stock—in fact, he's appearing at San Diego's Old Globe Theatre, where "Othello" will run June 22–July 27. The theater has such a robust relationship with the University of San Diego that their joint MFA program supplements the cast of every production—and even its upcoming tours.
"You could probably count on one hand the major training programs that are affiliated with a major theater company," Barry Edelstein, the Old Globe's artistic director, told Backstage. "This is a specifically classical training program very, very heavily centered on Shakespeare. It's pretty unique nationwide."
The program, which boasts "The Big Bang Theory" actor Jim Parsons as a graduate, takes only seven students a year and provides them each with a full scholarship and a stipend to cover living in San Diego—but there's an added perk: It gives students the chance to get intensive classical theater training only a short drive from Hollywood's main casting offices. "It's in some ways an internship program," said Richard Seer, director of professional training at the Old Globe. "We tend to take slightly-older-than-the-average graduates. Most of them are in their late 20s, occasionally early 30s. Their goal is to broaden their career."
Jamal Douglas, who plays Othello's Aide-de-Camp and is also Underwood's understudy, said the program helped him conquer his fear of the Bard. "I was always getting called in to do Shakespeare and I had recently done 'Othello' in my professional career, but I didn't feel comfortable," he said. "I wanted to be a fully rounded performer."
Patrick Zeller, a first-year student playing Lodovico, said earning an MFA means being able to fall back on teaching. "I definitely understand the reality of being a blue-collar actor—you have great years and great months and then you have down months and down years—and being able to teach in between makes all the difference in terms of quality of life," he said.
Edelstein said the program makes it possible for the theater, which has a packed calendar of 14 productions a year, to produce plays with large casts. "We have 20 [actors] in 'Othello' and all 14 of the MFA actors are in it; some have more to do than others, but that's what allows us to populate our stage," he said.
Southern California isn't a hotbed of classical theater, but Edelstein said the training gives performers a versatility that helps keep them working.
"Actors that are trained in Shakespeare can do anything," said Edelstein. "If you really know your way around that kind of complex language then there's really very little out there that you can't do."
Edelstein, who joined the Old Globe from New York City's Public Theater, has made changes to the program that will kick in this year. "We're starting to use these actors in more than just the Shakespeare season," he said. "After two years of training they will get membership in Equity, and then their first professional gig will be this 'Globe for All' Shakespeare tour of underserved and other marginalized communities around San Diego: homeless shelters, senior centers, correctional facilities, community centers. These [student] actors will be the company that takes the show on tour as kind of their graduation sendoff."
In the meantime, they'll be onstage with Underwood as he undergoes the pangs of jealousy brought on by Richard Thomas' Iago.
Inspired by this post? Check out our audition listings!