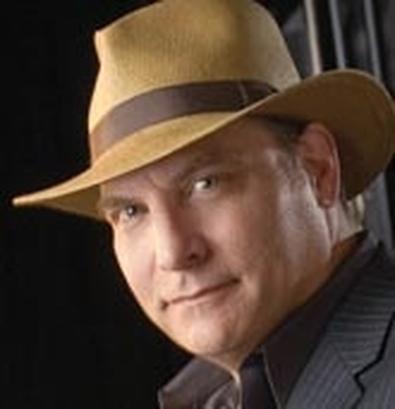 In 1999, when actor-director Marco Barricelli last spoke to Back Stage, he was in his second season as an associate artist with San Francisco's American Conservatory Theater, garnering raves for his performances in a wide range of plays, teaching in the training program, and occasionally directing its productions. At 40, he was a striking presence on stage and off, with his brooding good looks and long, wavy dark hair. But he was restless. "I very much want to direct," he said then. "My ultimate goal would be to run a theatre."
Mission accomplished. Barricelli is in his first season as artistic director of Shakespeare Santa Cruz, a small, long-running summer theatre on the expansive rural campus of the University of California, Santa Cruz. He succeeded British actor Paul Whitworth — "a class act," Barricelli calls him — and, like Whitworth, he expects to act and direct as well as produce. "It became clear to me that if I stayed [at ACT], I wasn't going to move into directing plays on the mainstage necessarily," he says. "And if I wanted that to be part of my career, I was going to have to go. But it was scary."
His path to Shakespeare Santa Cruz was also circuitous. Following eight years at ACT, Barricelli left to freelance in New York and also to be with his girlfriend, Beatrice Basso, a former dramaturge at Connecticut's Long Wharf Theatre. While on the East Coast, he worked on stage and on the TV series The Book of Daniel. He'd been based in New York before: After graduating from Juilliard in 1982, he played the regional theatre circuit — from Shakespeare festivals to major theatres like the Guthrie and South Coast Rep — and appeared on TV series such as L.A. Law.
Barricelli is even busier in Santa Cruz. He won't direct or act on the mainstage this year, preferring to focus on producing and making programming changes, such as slotting four productions instead of the usual three and working contemporary, American-centric material into the theatre's traditionally classical repertoire. "When they suddenly gave me the job here and I was trying to choose my first season, I was suddenly kind of daunted," he says. "I felt a very serious responsibility for being the conduit for this constituency's access to professional theatre. For many people who come here, this will be their one professional theatre experience in the year."
Basic Instinct
Barricelli says that without Carey Perloff, ACT's artistic director and his longtime mentor, he wouldn't be where he is today. From her, he learned how to produce — how to solicit everybody's input yet know when it's time to make the final artistic decisions. But he says he's also different: "I think I probably work more instinctually, from my gut. She knows intellectually what to do, and I'm bouncing around and following my instinct a little more."
That instinct led Barricelli to program Itamar Moses' play Bach at Leipzig for his first season. He'd seen the 2002 play at Off-Broadway's New York Theatre Workshop and promised himself that if he ever ran a theatre, it would be one of his first shows. Bach at Leipzig and another contemporary work in Shakespeare Santa Cruz's current rep season, Lanford Wilson's Burn This, are not the kinds of plays the company's audiences are used to seeing. But Art Manke's production of Bach is brilliant and flawless, proving Barricelli can choose new plays that can sit comfortably alongside those of Shakespeare.
He also has another, more personal challenge to face. Two months after accepting his new job, Barricelli was diagnosed with Stage IV non-Hodgkin's lymphoma and has endured six rounds of chemotherapy. He's feeling good now but knows he'll always be dealing with this incurable condition. Has that — plus losing his mother to cancer a year before — changed his outlook? "I take my work very seriously," he says. "I take the people I work with very seriously. But we're trying to produce entertainment. I said to the company on the first day, 'Look, the one thing you can try to remind yourselves of every day is just try to show up in a good mood.' Because there's really nothing sillier than a bunch of adults walking around getting angry about a play."
On the Move
Asked about his directing skills, Barricelli pauses thoughtfully. "I think — maybe this is hubris — I'm quite good at casting. And I think I know the acting process so deeply that I know how to get an actor to the point he needs to be. I know when to give a note and, more importantly, when not to give a note." He surmises that his strength is bringing the playwright to the forefront, "and everything that happens is in the service of the words and the story being told in the simplest way possible."
In the months between the end of his company's six-week summer season and the beginning of his nationwide audition tour in January, Barricelli plans to always act or direct elsewhere. This year he'll stage David Mamet's Glengarry Glen Ross — a play he appeared in at ACT in 2001 — at the Denver Center Theatre. Mamet, Pinter, Stoppard — those are the contemporary playwrights he most reveres.
As an actor and artistic director — a rare combination these days — Barricelli expects audiences to have "a more profound experience and a greater sense of ownership because they are seeing the man who's making [the decisions] in three dimensions, in flesh and blood." He adds, with a trace of actor anxiety surfacing, "Also, if you're a good actor — and I'm not saying that I am — you have the opportunity to move people. If you take people on that kind of journey when they're sitting in a dark room watching a story unfold, their connection to you is different than most people get to have with an artistic director."
Bio Brief
Believes more actors should become artistic directors
Will stage a never-before-translated Goldoni play this summer, The Antiquarian's Family, with Shakespeare Santa Cruz's intern company
On critics: "Obviously, I want good press on my plays, but I don't lay awake at night thinking about it."
Counts Tom Stoppard among his friends