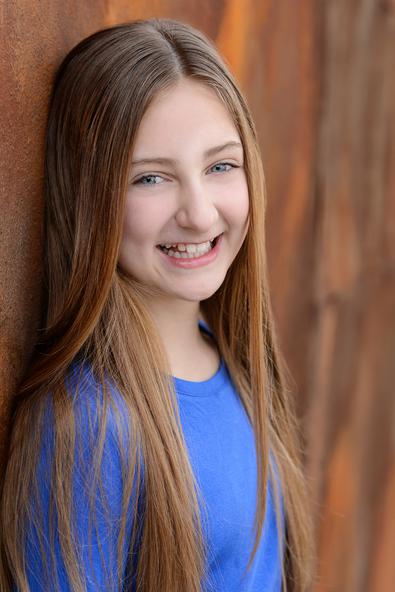 Eleven-year-old actor Sarah Charles Lewis is blooming as Broadway's spring breakout. She originated the role of Winnie Foster in Atlanta's world premiere of "Tuck Everlasting." Here, she makes her Great White Way debut.
On 'Tuck Everlasting.'
" 'Tuck Everlasting' is about a little girl named Winnie Foster who runs away from home into the woods and meets a family named the Tucks. They drank from a spring 80 years ago and that's what made them immortal. Winnie has to decide if she wants to drink from the spring and live forever or if she wants to have a normal life."
On New York theater and new friends.
"I saw 'Hamilton' the other day—that's pretty awesome! I've seen a lot of shows. I recently saw three shows in a row. On Friday I saw 'Kinky Boots.' It's so upbeat. And then on Saturday, I saw 'Hamilton.' And then on Sunday, I saw 'Disaster!' And then last night I saw 'Wicked.' [Then] there was this kids' night on Broadway where all the kids from all the Broadway shows came together at Sardi's. We had a party and we all got to meet each other. So I got to make some friends!"
On making changes after Atlanta.
"It's really exciting to get up every morning to see what's in your mailbox and see what's new, but it's also kind of stressful because, basically, every day it's different. That's just how a world premiere works! It's really fun, though. And being in the original cast is the best. It's a dream come true."
On working with director Casey Nicholaw.
"He's helping me become a better actress in so many ways, teaching me how to get into my character and focus on what my surroundings are and being aware that if I have a prop, to use it, not just leave it there. He's teaching me in so many ways little tricks to make your character seem more alive."
On having a calling to act.
"I've been singing, acting, and dancing since I was 4 years old, and I just think from the day I started, I knew. The day I started, I just fell in love with it. [Next], I think I might want to do commercials or TV shows. Oh, and a movie while you're at it! But I love Broadway. I think I'll stick with that for a little while and then maybe move onto different genres."
Like this story? Read more of our Spotlight On interviews!