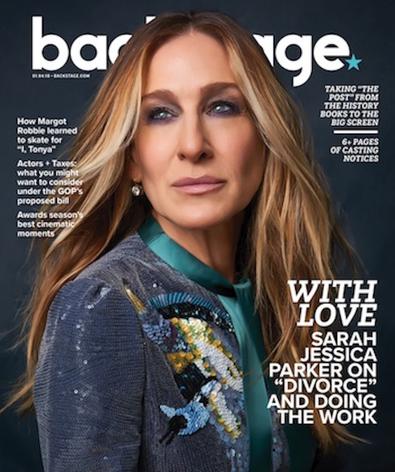 Sarah Jessica Parker defines her own victories.
"They don't have to be something the world sees," she says. Instead, she believes it's the accumulation of private triumphs that give an actor—herself included—sustenance. Of course, the world has seen Parker's public achievements; "Sex and the City" made her a two-time Emmy, three-time SAG Award, and four-time Golden Globe winner. But that's not what keeps her going.
"It's the part, it's the people, it's the challenge that seduces me back," she says over coffee at New York City's Barbuto. This time, the challenge was playing Frances DuFresne on Sharon Horgan's HBO series "Divorce," debuting its sophomore season Jan. 14.
In Season 1, we found Frances and Robert (Thomas Haden Church) struggling with the dissolution of a once-happy marriage that goes from family dinners and joint parent-teacher conferences to battles for their children's attention and constant blame deflection. But Season 2 opens with an agreement: the signing of their divorce papers. The angry part is over, and now Frances and Robert have to learn to coexist.
Parker says Frances is unlike any other character she's played on a TV series because she's "purposefully transitioning." (The divorce was her idea, stemming from an affair and, ultimately, her dissatisfaction with the marriage.) It's not surprising, then, that Frances' best self doesn't always emerge. "It doesn't always make sense to me, and I don't always agree with her choices or with how the writers have chosen to shape a story," Parker says. "But there's a moment when you choose to agree or agree to disagree—and the work has to get done."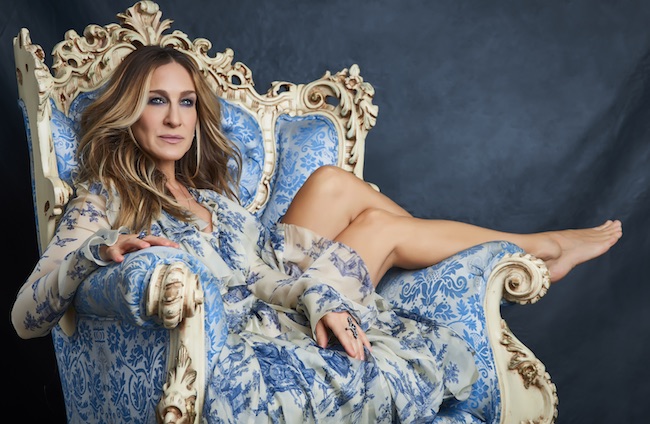 Naturally, a character and his or her world become more familiar over time. Despite having helped develop the show alongside Horgan (of "Catastrophe" fame), as well as serving as executive producer of all 18 episodes, Parker doesn't expect to know Frances as well as her previous roles just yet. "In the instance of 'Sex and the City,' [I spent] more hours for many years being somebody else than as myself—[which] is bizarre and unique and singular," she says. "In essence, I lived two lives."
With the help of her cast mates Church, Molly Shannon, Talia Balsam, and Tracy Letts, Parker is familiarizing herself with the world of "Divorce" and what draws her to it. In this case, acting alongside the Oscar-nominated Church was particularly enticing, as Parker had long admired his work. "[All the collaborators] said, 'He doesn't do TV, he'll never read it.' And I said—because I'd been down this road with other people—you sort of have to dream big."
Church agreed to take on the role of her drifting husband. Though the two hadn't worked together since the 2008 comedy "Smart People" and hadn't spoken much since, the decision was easy. Their chemistry translates on camera, Church explains via telephone. "When we're filming a scene, it's just a reflection of she and I together.... She's your partner in every sense: accountability, responsibility, gravitas. Everything a scene partner should be."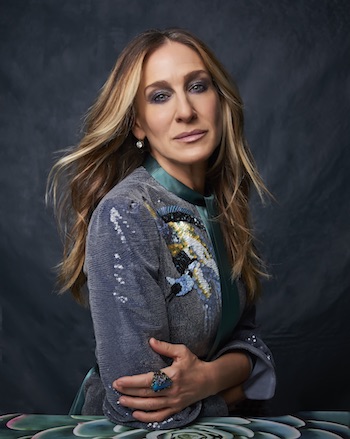 The irony of their close working relationship, as Parker points out, is that their characters are divorcing, so the actors are reluctantly seeing less of each other. "They're taking him away, which I find unbearable," she says. "The peculiar thing about divorce is that you actually need the other person more than you've ever needed them." In this sense, the two actors asked questions, listened, and gave all they could to one another—just to be separated from each other.
"I felt too estranged from him this season, to be completely candid," Parker says. "And we felt untethered without each other." If there's a third season, the actor says, she hopes the characters will work their way back toward one another in some capacity.
According to Church, whenever she's on set, Parker exudes something he calls "SJ energy," for which she's renowned. It's a combination of being easygoing ("I've never seen her tense or angry," he says), treating everyone as her equal, and commanding a level of professionalism simply by showing it herself. When she's around, he says, "it just goes without saying: This is a serious professional and I don't want to be any different."
Parker's on-set demeanor comes from four decades of experience. She was cast on a TV production of "The Little Match Girl" in 1974, which shot in her hometown of Cincinnati. Because you have "no stakes" at 8 years old, she says, "it was the perfect way to be introduced into acting.
"You're not trying to pay your Con Ed bill; you're not trying to feed a child or keep a roof over your head or be warm or get to a job interview or call somebody back with a phone bill that's paid for." The freedom afforded her the opportunity to focus on the craft. And though she doesn't have classical training, learning on the job (followed by job after job after job) was all the education she needed.
Today, Parker can step onto a set almost immediately. For years, she hasn't brought a script into the house. "If the van ride is five minutes, I have five minutes," she explains. "If the van ride is an hour and a half, that's how much time I have to learn lines." If she reads them right before bed and again on the way to set, they stick with her. Needless to say, however, the better the lines, the easier they are to learn.
"If you're fortunate," she says, "you can surround yourself with really good people. And you're responding to situations that are interesting and engaging and challenging."
By those standards, Parker has been extremely fortunate. Her career has taken her from projects like "The First Wives Club" to an arc on "Glee" to the forthcoming indie tentatively titled "Best Day of My Life," about a singer who must re-evaluate her choices when hit with a grim diagnosis. And what started her in acting back then—and what has kept her doing it through to today—is pure affection for the process.
What seduces her back to TV and film—from the big-budget to the indies—is that moment "when the camera's rolling and everything's quiet, and you're just an actor, and all that's happening, finally, is just the work." She likens it to disappearing into a good book, watching a movie, or looking at a painting.
"To be transported and maybe transport somebody else," she says, "SJ energy" beaming out. "It's that feeling."
Check out Backstage's TV audition listings!
Styling by Erin Walsh. Previous spread: diamond drop earrings by Fred Leighton, NYC: price upon request, 212-288-1872; rings by Nam Cho and Wendy Yue; dress by Philosophy di Lorenzo Serafini. This spread: diamond drop earrings by Fred Leighton, NYC: price upon request, 212-288-1872; ring by Wendy Yue; dress by Erdem.