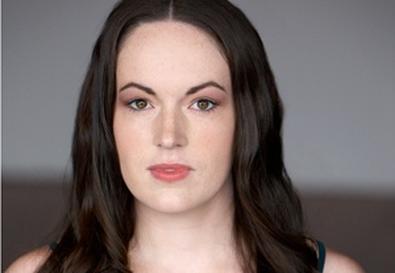 Sarah Nicklin had always wanted to do a western. "You get really cool costumes and really cool sets and maybe even get to ride some horses," she says. Being a sci-fi fan as well, she was excited when she saw the casting notice for the sci-fi western "Train to Estelline" on backstage.com. She quickly submitted for the role of Jane. "Basically she's like
Catherine Zeta-Jones
from 'Zorro,' " says Nicklin, who felt she fit the role well.
When she didn't hear back, she followed up and sent an email letting the producer know she was still interested. The follow-up message got a response asking for an audition tape. Surprisingly, Nicklin was given a month to get the tape to the producer-director-writer, Sunday Gracia. The actor was able to choose her own audition sides from the first 15 to 20 pages of the script. She selected the two pages that she thought best showed off her skills and sent her tape to Gracia before the deadline.
When Gracia saw Nicklin's audition for Jane, he was already in discussions with another actor for that role, but he was interested in Nicklin for the supporting role of Isabel. Gracia describes the character as either the
White Witch
in the "Narnia" films or a Nadine Cross type from the Stephen King story "
The Stand
." After looking through 32 submissions for Isabel, Gracia saw both prototypes in Nicklin. "As soon as I watched her audition, the attitude she portrayed, her look ... I knew. Then [it was] solidified when I viewed her pictures and reels," he says.
The morning after Nicklin sent in her audition, Gracia contacted her to let her know he wanted her in the project, but he needed to know if she would be willing to take the supporting role of Isabel instead of Jane. Isabel is the antagonist in the film, which Nicklin feels will be a fun challenge for her. "It is fun to be the one that nobody likes or the one that's being deceitful. It's a chance to do something that I normally wouldn't get to do, which is cool," she says.
Nicklin says she frequently is cast as the girl next door. "Recently I've been doing a bunch of badass girl-next-door [types] where you have a lot of choreography and that sort of stuff," she says. Overall, she tends to get cast as strong female characters. "They're going to fight for themselves in a situation and not easily be pushed over," she says.
In addition to being excited to play the role, Nicklin is looking forward to the opportunity to travel, since the film will be shooting in Texas. Originally from Boston, Nicklin moved to L.A. to take her acting career to the next level, as it's difficult to make a living solely on acting in New England. Since relocating, most of her jobs have been in L.A., but Nicklin says she doesn't limit herself by location and applies to any project that looks good. "I think it's a lot of fun to do out-of-town stuff. You get to travel and see other places, which is great, so I'd like to do more of it," she says. She'll get to, since she also recently booked another role she saw on backstage.com -- a part in "Cthulhu Rising" -- which will shoot this summer in Oregon.
Has Back Stage helped you get cast in the past year? We'd love to tell your story. Be in the weekly column by emailing casting@backstage.com for New York or bswcasting@backstage.com for Los Angeles with "I Got the Part" in the subject line.