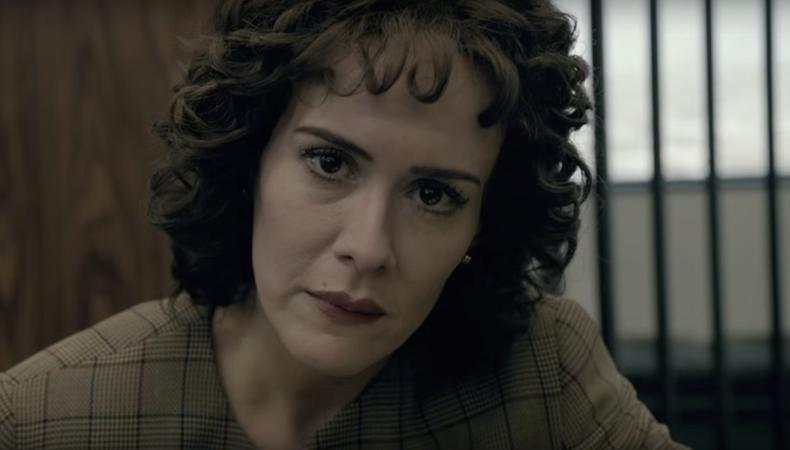 The 2016 Emmy Awards season is officially underway! To celebrate, we're highlighting a few of this year's nominees whose recognition from the Television Academy feels long overdue. These hard-working acting veterans consistently deliver brilliant performances in everything they do—but this year, in these roles, their work practically demands that statuette of a winged woman holding aloft an atom.
READ: "Why the Cast of 'Black-ish' Deserve Emmys"
The thought that widely respected and revered actor Sarah Paulson does not have an Emmy Award to her name is inconceivable. And yet, due perhaps to a combination of bad luck and inexplicable reluctance from the Television Academy, here we are.
Luckily, Paulson's six nominations for her stellar work on the small screen include this season's "American Horror Story: Hotel" and "The People v. O.J. Simpson: American Crime Story," the latter of which is sure to win her the Emmy for outstanding lead actress in a miniseries or movie. The experts at Gold Derby are unanimous in their predictions that she will finally win—and for good reason, given her turn as Marcia Clark in the FX miniseries from Scott Alexander and Larry Karaszewski.
READ: " 'The People v. O.J. Simpson' Proves Truth Is Weirder Than Fiction"
We're counting down some of the reasons Paulson is long overdue for some Emmy love. Which of the actor's performances is your favorite?
Episode 6 of "The People v. O.J."
Although its official title is "Marcia, Marcia, Marcia," the sixth installment of "The People v. O.J." might as well be called "How to Win an Emmy Award, by Sarah Paulson." Marcia Clark, the whip-smart but overmatched prosecuting attorney in the famous O.J. Simpson case, faces unspeakably sexist comments from the trial's opposing counsel and judge, her ex-husband, her boss, the press—even a drugstore clerk who jokes about her period. Having already laid the groundwork for Clark's relentless strength, Paulson renders her downfall masterfully, another all-too-resonant piece in the Greek tragedy that is this miniseries.
Considering her emotional range in this single episode—indignation, joy, rage, grief, utter defeat—it may be the most deeply felt performance on television this year.
Her wild eyes in "American Horror Story: Hotel."
Ryan Murphy has done right by Paulson. His FX anthology series has given the actor free reign to explore her creativity and guts in some of the most outlandish roles imaginable. Her performance as an obsessive, deranged ghost by the name of Hypodermic Sally held absolutely nothing back. She'll give you goosebumps.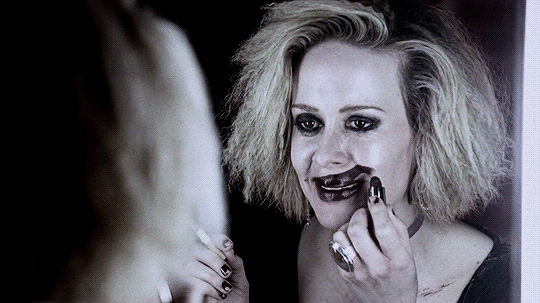 Her conjoined twins in "American Horror Story: Freak Show."
Sure, anyone can play two characters. Great actors can even distinguish the two, imbuing each with a readily apparent individuality and subtlety. Paulson has the rare distinction of playing two characters...simultaneously. As conjoined twins Bette and Dot Tattler, the CGI-assisted actor had to act and react twice as much as her castmates; capturing her dual performances allegedly took almost 12 hours per scene. Watch any episode of "Freak Show" featuring Paulson—it's a marvel.

Her work in "American Horror Story: Coven"...
In Season 3 of Murphy's series, Paulson had to stab out her eyes with a knife. It was one of the less crazy things her character had to do.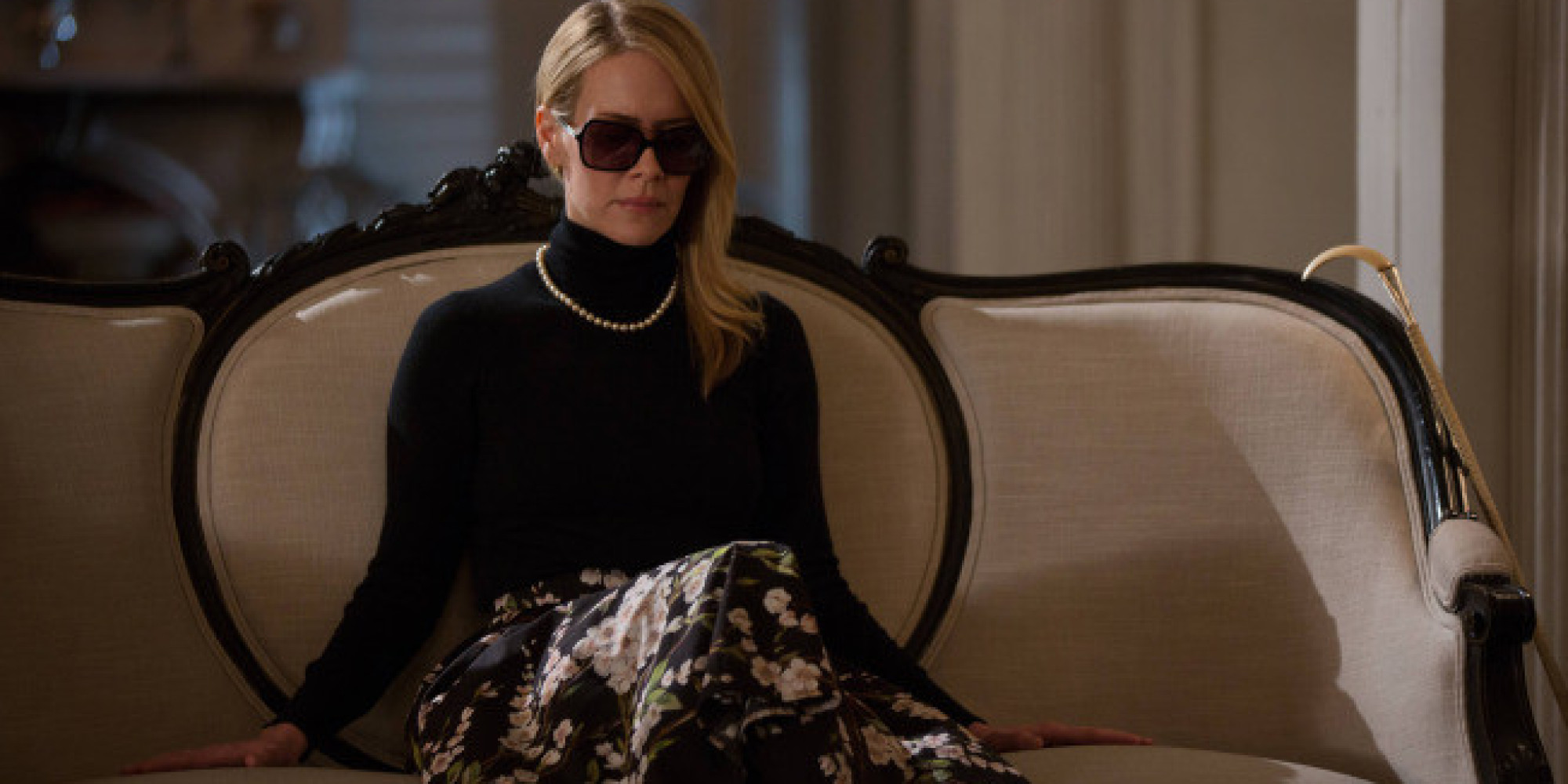 ...and "Asylum," and "Murder House."
Seriously, each of her performances on this show is crazier than the last.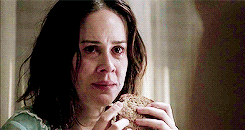 "Game Change."
In HBO's "Game Change," Paulson played Nicolle Wallace, director of communications in the 2008 presidential campaign of John McCain and Sarah Palin (played here by Ed Harris and Julianne Moore, respectively). The actor brought an intense focus to the role—particularly in scenes like the one below, when Palin's team is desperate for her to stick to the script—but also found brief moments of levity. In a later scene, Wallace confesses she neglected to cast a vote; Paulson delivers the speech with hilarious, heartbreaking earnestness. Her first Emmy nomination was, indeed, a game change.

Her bravery.
Paulson's willingness to sacrifice whatever is necessary for a great on-camera performance is reason enough to give her awards. In the clip below, the actor says there are no lines she won't cross to tackle a character. With that level of dedication, is it any wonder she turns in such compelling work?

READ: "14 Stage Stars Who Have Never Won Tony Awards"
The way she smokes cigarettes.
"I don't smoke at all in life," Paulson told Stephen Colbert on "The Late Show." And yet, in all of her most well-known roles, Paulson is smoking like a chimney—expertly. Maybe the bizarre frequency with which she must inhale cigarette after cigarette will end when she finally gets the awards season recognition she deserves. Could somebody give this poor woman an Emmy? Maybe one that's 10 feet tall? And made of cigarettes?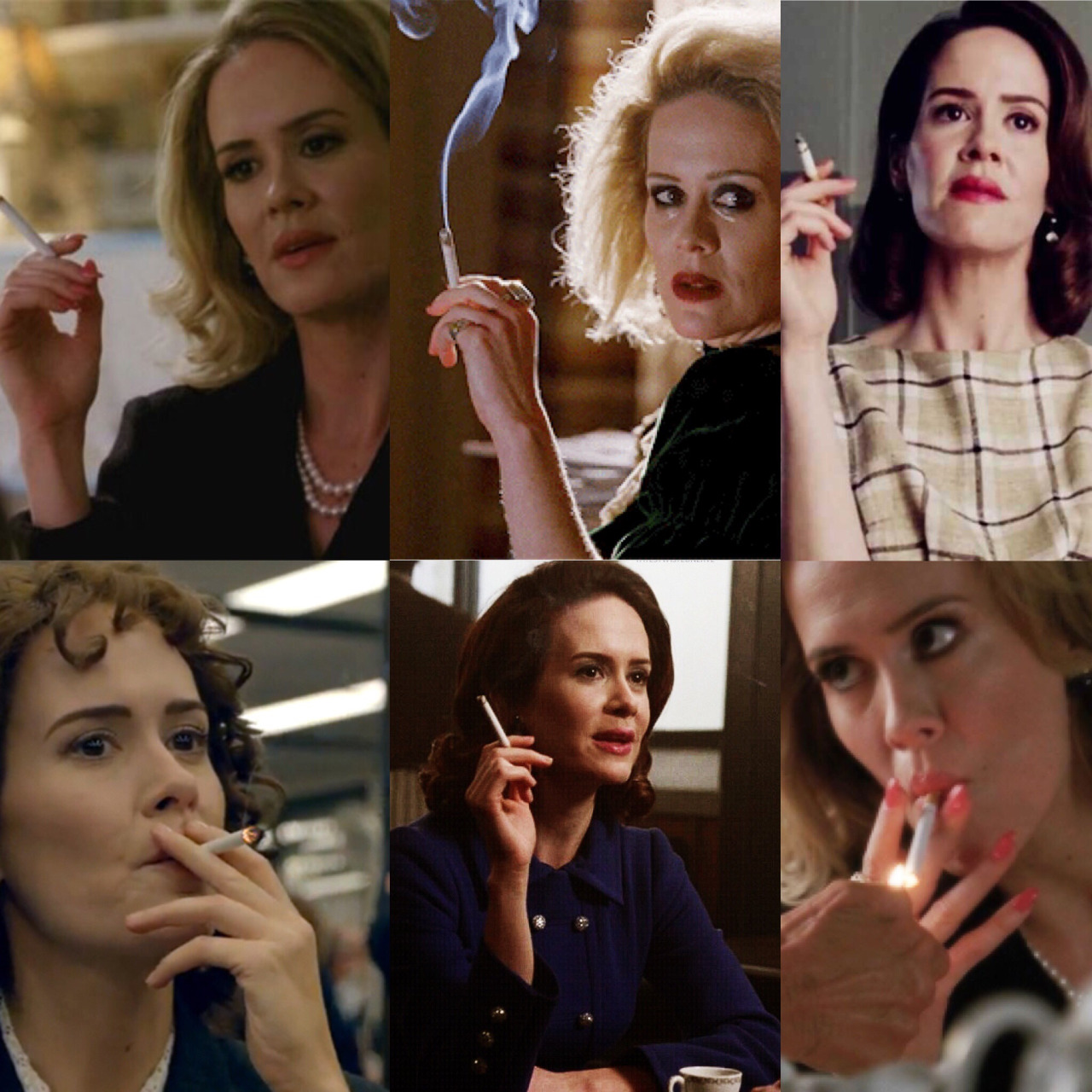 Now if only we could get her an Oscar next....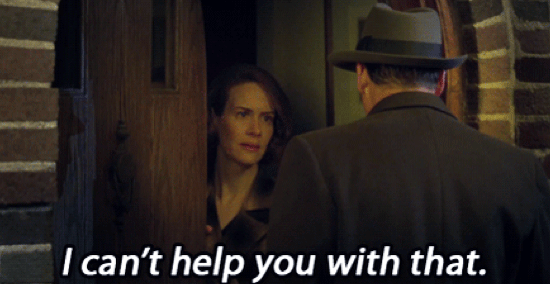 Looking to win an Emmy? Check out our television audition listings! And don't forget to tell us who you think is deserving of an Emmy in the comments below!