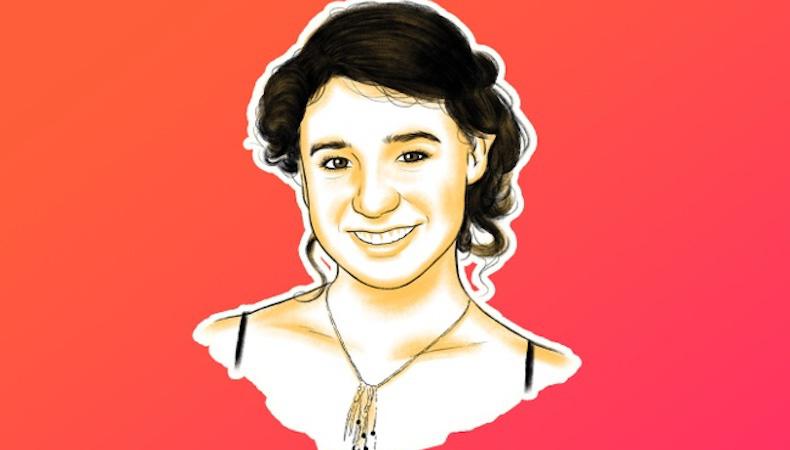 One of Sarah Steele's first roles was opposite Adam Sandler in "Spanglish." Now the young actor has expanded her résumé to include the Tony-winning "The Humans" and "The Good Wife" spinoff, "The Good Fight." She chats with Backstage about "Girl, Interrupted" and auditioning for Steve Martin.
How has playing Marissa Gold on 'The Good Wife' and now 'The Good Fight' informed your craft?
I started playing her on Season 2, and I would say the biggest lesson I've learned has just been to play and be free and do it differently every take and see what you find. Because I've worked as a kid and because I work in the theater, I read scripts and know how they should sound, so I went through a long period of hitting exactly what I thought it was and not being spontaneous and playing and keeping it fresh and alive. That's been the major lesson: just keep it a living, breathing thing as opposed to hitting marks.
READ: 36 Famous Actors Who've Guest-Starred on 'The Good Wife'
What advice would you give your younger self?
I struggled a lot with feeling like I was too different and too quirky or not pretty enough. I would've just told myself, "The fact that you're different is what's going to make the difference for you. It's going to be an asset. You don't have to be like Blake Lively and all those girls"; I thought [that you did] when I was a teenager.
How do you typically prepare for an audition?
What I try to do is memorize [the script] a little by myself, but I don't like to read it over and over in my head; I find that hinders me. I really like to try to find somebody and read it with them. I'm lucky that my boyfriend is a great actor who's transitioning into directing. He's been so great about helping me with auditions and kind of coaching me. I have an in-house audition coach!
What is your worst audition story?
It was for "Bright Star," and I had to do a comedic scene in front of Steve Martin and I also had to sing. I was petrified, and I don't know what I was thinking but I found this song that's literally about two kids who go out into the woods and freeze to death—I know, but I just sounded really good singing it! But my nerves were really terrible and I didn't even sing it that well! The director literally said, "Well, now I'm depressed." And then I had to try and do a comedic scene afterward. I took a big risk and it backfired completely.
READ: 'Bright Star's' 2 Leads on Advice for New Actors
What was your first headshot like?
[Laughs] I did some in camp, where part of the camp was you got to take headshots. I was 8 years old and I had my hair in a ponytail all straight on top of my head. I had my face tucked in my left hand. Just a really cheesy headshot of an 8-year-old girl.
What movie should every actor see?
I was really inspired by "Girl, Interrupted" when I was young. It was the first movie I saw with all women in great parts. Before that, I didn't really know that was an option. They're all so good in it, and it was just amazing to see a bunch of different kinds of women playing women of all shapes and sizes.
Ready for your own meaty small screen role? Check out our TV audition listings!