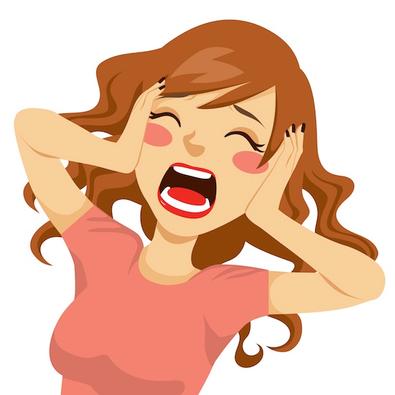 Need a little inspiration? Our Backstage Experts are full of amazing advice to help move your career forward, and we wouldn't want you to miss one drop of it. Here are five tips to keep in mind during the week ahead!
Learn how to move on.
"If a realtor shows you a dozen houses, you may like things about each of them, but only one may suit your current situation. Perhaps you need a garage and a quiet street. Next time around, you might want something more central with a bigger yard. It's all relative. Likewise, what we're seeking is the right palette. We're not judging your acting ability as much as we are identifying an ensemble that best tells the story at hand. That's out of your control, so just give it your all, thankful to be a part of this amazing industry." —Lana Veenker
Save the drama for the camera.
"What I have found is that we tend to react emotionally; we are actors, after all. I know I certainly have been known to do this. Big time. However, as I get older I am learning how to stop and take a breath before replying and reacting. I have had some very emotional responses from some of these articles and not all that is written is nice. Sometimes I have wanted to jump on and email back a terse response, but nothing is accomplished that way. First and foremost I have to be a businesswoman, because that is what makes me successful as an actor." —Sara Mornell
Release the tension in your jaw.
"If you have trouble with your higher register, one of the culprits might be that you are trying to grab and control the notes with your jaw. If the jaw is not free, then your ability to stretch your soft palate is compromised, as soft palate stretch is necessary to access your upper register successfully. The more locked and controlling your jaw is, the less you can expand into your soft palate for those higher notes. We need to have a free and fluid jaw while singing." —Arden Kaywin
Remember that no demo reel is better than a bad demo reel.
"Far too many people use bad self-tape auditions for their demo reel footage, just to try and get more auditions, and it ends up showcasing how unprofessional they are. It's the equivalent of putting extra work on a résumé. It's a no-no. If you are using compressed videos of that "Girls" scene you nailed in your acting class (or did you?), then you will be highlighting the fact that you don't have real footage to use, and will seem amateur." —Matt Newton
Know that you don't have to do it alone.
"The better we know each other, the more comfortable we will be in asking each other for help, like rehearsing for an audition, or help with putting ourselves on tape, or with moving, or breakups. The more we love each other, the more ownership we will take over each other's careers. This is the year we succeed together, not separately. So many actors are struggling alone. It's no wonder so many of us are neurotic messes. We just want to be loved and appreciated for our art. We really want to be good at it. We really want to be successful at it. We really want all of this sacrifice to have meant something." —Shaan Sharma
Like this advice? Check out more from our Backstage Experts!