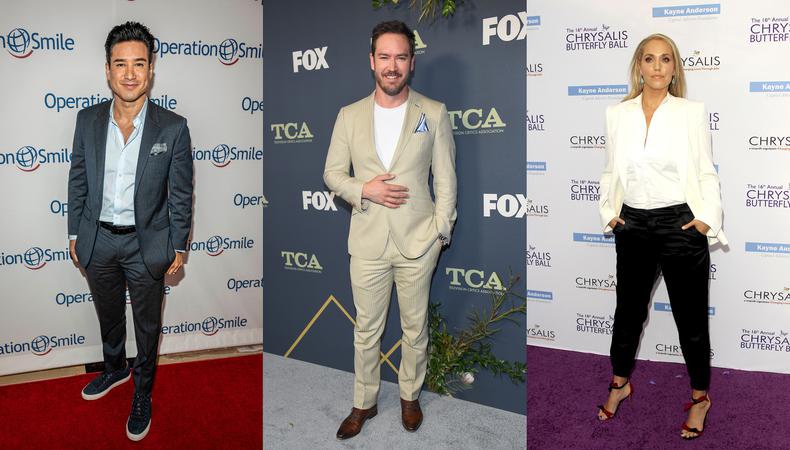 Stay in the loop on industry and casting news with our write-up on who's been slated for recent film and television roles!
"Saved by the Bell"
When you wake up in the morning and the alarm gives out a warning—head on over to NBC's new streaming service, Peacock. Networks are still quick to capitalize on nostalgia with long-canceled properties, and such is the case with NBC's newest reboot: "Saved by the Bell," a fan favorite of teens and kids from the early '90s. The next iteration of the series will branch off the old series' formula, bringing back a few familiar faces along with a group of newcomers eager to make their mark at Bayside High. When Zack Morris, a Bayside alum, becomes California governor and starts closing low-income schools, he decides to move kids to high-performing schools to "fix" the problem of displaced students. The fictional Bayside High, located in the real-life Pacific Palisades, is then bombarded with new, less privileged students, which is a wake-up call for the high school's student body. Returning cast will include Mark-Paul Gosselaar in a recurring role, along with Elizabeth Berkley and Mario Lopez, who will be series regulars. New faces joining the series, cast by Julie Ashton, are Belmont Cameli, Dexter Darden, Josie Totah, Mitchell Hoog, Alycia Pascual-Peña, and Haskiri Velazquez. Production on the series started in January and is running through early April in Los Angeles.
"Maverick"
Finding out our parents aren't perfect is a milestone for any young adult, but being the daughter of a president creates the opportunity to learn more than a few dark secrets. Setting off to Georgetown University, a woman is confronted with the truth about her father—who just so happens to be the commander in chief. Having grown up believing him to be a moral and just man, her life is thrown into turmoil when her fellow students paint quite a different picture; they see a country under authoritarian rule. Processing the information leads the young woman to choose allegiance to her family or join the ever-growing resistance against her dad. Cast by Sandi Logan, the CW pilot is on the hunt for lead and supporting actors. Production is set for this spring in Atlanta.
"B Positive"
Nothing bonds two people more than swapping organs. CBS is looking to take a deep dive into the complex relationship between an organ donor and the recipient with its pilot "B Positive." The comedy, which will be helmed by longtime sitcom king Chuck Lorre, focuses on a recently divorced man in desperate need of a kidney transplant before time runs out. When an old friend appears from the past, he reconnects with her and finds she is willing to give him one of her kidneys; the unlikely bond changes both of their lives. The project, cast by Valko/Miller, is gearing up to start filming this March in Los Angeles.
For the latest news, check out backstage.com/resources to find thousands of production listings, casting directors, acting classes, agents, and more!
This story originally appeared in the Feb. 13 issue of Backstage Magazine. Subscribe here.