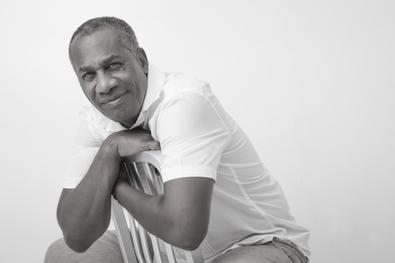 For those of you who haven't caught up with "Scandal," you're totally slacking and missing out, but you also shouldn't be reading this. Consider this your official spoiler alert!
For those of you who are all caught up, and are a fan of Rowan Pope (played by Joe Morton), you know exactly why I had to give a spoiler alert. Morton's character has had a crazy first half of Season 3, with an ending that left us with our jaws on the floor. In the midseason premiere airing tonight, Feb. 27, Morton says, "the proverbial shit is going to hit the fan." But any "Scandal" fanatic knows…the proverbial shit always hits the fan in this fast-paced primetime political drama.
We got to chat with the decorated actor about his character, and what it's like working on such a thrilling, action-packed show.
On figuring out his character on an espisode-to-episode basis.
Rowan Pope is a mysterious and elusive character—one who seems like he'd be difficult to play. However Morton says knowing your character is a matter of experience. "We never know what's going to happen until we actually get the script in our hands," he says. "So it really is a matter of experience—the more I experience a character, the more I learn about him and I started off with a basic idea, which was something that came out of Ralph Ellison's 'Invisible Man,' which was…When the invisible man gets thrown out of school, the head of the university basically tells him to make sure he knows the lay of the land, that he sees where he is, that he gains influence and power, and that he stays in the shadows and he uses it. And that's primarily my mantra for Rowan."
On Jake Ballard becoming Command.
As if the mid-season finale of "Scandal" wasn't explosive enough, the last scene brought a surprising change to the covert government agency, B613. "When Jake became Command I think he [Rowan] was insulted, a little bit embarrassed and certainly angry, and wanting—almost from a political standpoint—a reversal on this because Command never should be appointed by the President of the United States. His job is to be the head of the president. So the fact that Jake was appointed by the president completely disrupts what that department is all about, what B613 is all about."
On the differences between "Scandal" and his previous projects.
"One of the things that makes it different is that I don't think I've ever been on a television series where you have two black characters who are quite as powerful as either Olivia [Kerry Washington] or myself," says Morton.
The second thing Morton says makes "Scandal" so different is the writing. "The writing of this show is impeccable. Certainly, the language I've been given to play with is delicious, so that makes it very different from other series I've been on…including ones where I've played lawyers," he says. "Rowan's language like that last monologue is just wonderful."
On his favorite episodes.
Along with the mid-season finale of Season 3, Morton's favorite episode is one where his character finally shows off who he really is. "The first episode of this season with Olivia where I try to put her on the plane. It's the first episode where Rowan actually steps out and shows you who he is. Up until that point it's always been very little scenes with Jake or Cyrus somewhere in the dark where he's giving orders," Morton explains. "This is the first time Rowan actually stepped out and you got a sense about how he not only feels about the world that he occupies, but his daughter.
"Those two episodes were just wonderfully mind-blowing if you will. That's the kind of stuff that you read on the page you know it's just going to be glorious to play with," the actor adds.
On his advice for actors.
The most important thing Morton says an actor needs to be is intelligent and aware. "There's nothing better than an educated actor—not only educated in his craft but educated in the world. The more you know about the world, the more resources you have in terms of things that can inform your character or the circumstances that surround your character."
Morton's second piece of advice is something he learned through first-hand experience. He says every actor should perform theater if they're given the opportunity. And take it from Morton, who was nominated for a Tony Award for his performance in "Raisin" in 1974. "If you can keep a character fresh and alive, for lets say six months, working eight nights a week, then you can do anything," he says. "You have honed your technique and your skills to such a degree by that point that you are ready to take on all kinds of challenges."
Lastly, Morton says "there are five questions in every script, every line in that script, and almost every word in that script" that an actor should ask: Who am I? Where am I going? Who do I expect to meet?
"And the last two are the most important," he says. "What do I want, and to what extent am I willing to go to get it?"
"Scandal" returns to ABC tonight at 10 p.m. EST.