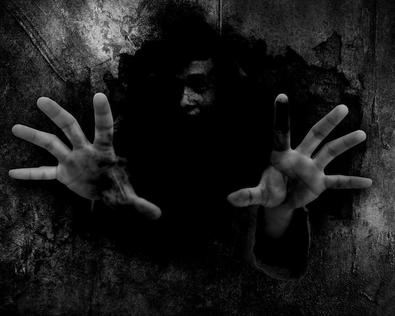 In honor of the one day a year where everyone's (openly) pretending to be someone else also known as what actors do all year round, also known as the best holiday of the year, here are six casting notices with a side of scary. Happy Halloween!
"AMERICAN PSYCHO"
The famous film starring Christian Bale about a psychotic, murderer who works on Wall Street is being turned in a musical. Set in 1989, the production is casting over a dozen roles and pays $1000/week. Auditions will be held Nov. 10 in New York City.
"DISTRESS"
This student film follows two brothers who break into a house to collect a debt from a client. When they find her dead and she "starts making herself known," the brothers have to figure out a plan. The film is seeking an actor to play the supporting role of Dom, the more dominant brother, and shoots Dec. 5–7. Copy, credit, and meals will be provided.
"EMILY"
This nonunion short film is casting multiple roles, including the two leads, for a story about a young girl at a strict Catholic boarding school in the 1940s who, after witnessing her older brother commit suicide, develops a strange fascination with holes. Auditions are Nov. 11 in Los Angeles and shoots Jan. 3–8, 2015.
"DEAD HUSBANDS CLUB"
This short student film follows a woman who must decide if she wants to take refuge from a zombie apocalypse with her abusive husband or her girlfriends. Auditions for "Dead Husbands Club" are Nov. 7 and 8 in Los Angeles and the film will shoot December in San Pedro, Calif.
"THE BLACK SUBLIME"
This student film out of the University of South Florida follows two sisters, Tuesday and Dazy, who, in search of their missing mother, find a dead body in the woods. When Tuesday opens up the spirit world and decides to help the old man's soul to the "other side," a black spirit emerges and steals Dazy. It's then up to Tuesday to rescue her. Producers are seeking submissions from Tampa and St. Petersburg, Fla.
"HUM"
A woman is tormented by an unknown sound her her apartment in this short film casting the supporting role of the maintenance man out of Los Angeles. The production shoots Nov. 21–23 and pays $100/day.
Inspired by this post? Check out more of our audition listings!