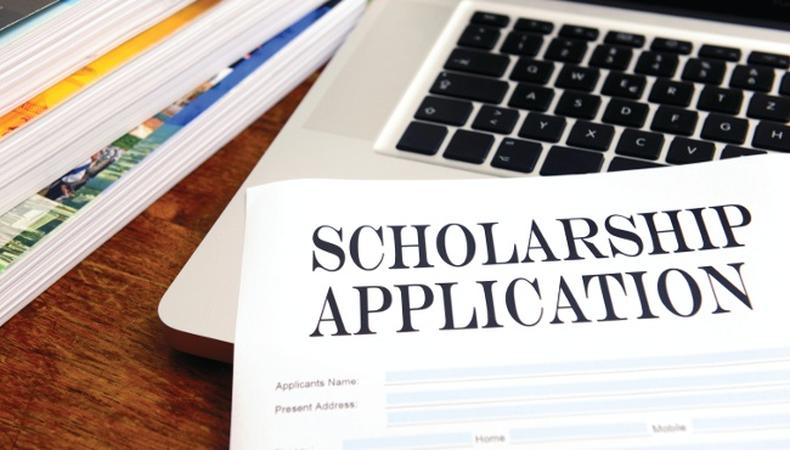 Getting an education is more expensive than ever, even with President Obama doling out debt forgiveness and tax breaks to graduates. In addition to federal financial aid and loans, students should apply for as many scholarships as possible. The seven below are designated for actors and filmmaking students—but don't stop here. Keep digging for more opportunities to get the money you deserve for your college degree!
NEW YORK FILM ACADEMY SCHOLARSHIP
This need-based tuition discount helps with one- and two-year programs, as well as AFA, BFA, and MFA programs at NYFA. Applicants must provide income tax statements and submit an essay describing their accomplishments and explaining why they deserve additional funds. For more information, visit nyfa.edu.
CBC SPOUSES HEINEKEN USA PERFORMING ARTS SCHOLARSHIP
This scholarship offers a maximum of $3,000 for up to 10 people. It's intended for African-American students already in undergraduate programs, or current high school seniors looking to attend an accredited college or university to pursue a career in the performing arts. To be eligible you must be majoring in film, drama, dance, opera, music, or another performing art, and must have a minimum GPA of 2.5. To apply, complete an online application by May 1, and be sure to include a 500- to 1,000–word essay addressing four topics listed on the application and have two letters of recommendation, a résumé, and a two-minute visual recording sample. You will also need to provide other forms of paperwork pertaining to your financial status. For more information, visit cbcfinc.org.
JOHN L. DALES TRANSITIONAL SCHOLARSHIP
Are you a SAG-AFTRA actor looking to transition into something like filmmaking? The SAG Foundation offers awards to those looking to make a career move. The deadline for submission is fast approaching, so get your materials together—including academic history, tax return history, a personal essay between 350 and 750 words on a topic of your choice, and two letters of recommendation—by March 16. And if you can't make it this time around, gear up for 2016! For more information, visit sagfoundation.org.
BARBIZON COLLEGE TUITION SCHOLARSHIP
Each year the Barbizon Modeling and Acting school gives one student up to $100,000 toward their four-year college tuition at an institution of their choice. The winner is randomly chosen, and anyone currently in eighth grade through freshman year of college can apply. The deadline is Dec. 31. Visit barbizonmodeling.com for more information.
NEW YORK CONSERVATORY FOR DRAMATIC ARTS SCHOLARSHIPS
This dramatic arts conservatory offers two main scholarships for aspiring actors: the Sanford Meisner Scholarship and the Mary Doyle Grant. Named after the prolific acting teacher, the first award is based on an audition and ranges from $1,500 to $6,000 per year. The second, named after the conservatory's first teacher of the Meisner technique, is based on financial need as demonstrated by the student's FAFSA. The scholarship ranges from $4,000 to $6,000 and students must complete their FAFSA application by May 5. For more information, visit sft.edu.
"RISING STAR IN PRODUCTION" SCHOLARSHIP
This $1,000 scholarship is applicable toward any educational expense. It is only for high school seniors with plans to attend a four-year college or university the following year. Applicants must be able to demonstrate financial need, have a minimum 3.0 GPA, and have an interest in pursuing a facet of video production from directing and editing to graphic design and writing. For more information, visit levyproductiongroup.com.
Inspired by this post? Check out our audition listings!