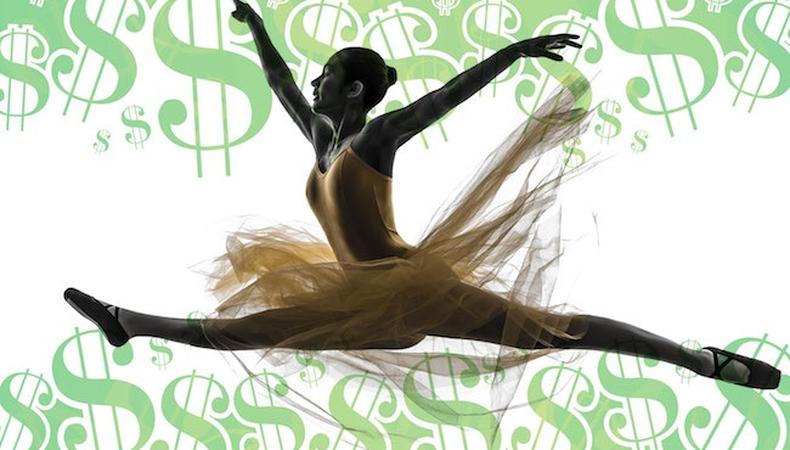 Are you looking for that added financial boost to get your project off the ground, finalized, or seen? Mark your calendars and don't let these deadlines go by without throwing your hat in the ring! Below are almost a dozen opportunities to get your work in front of an audience of peers or future fans.
ACTING
Princess Grace Awards: Theater Fellowships and Apprenticeships
The Princess Grace Foundation awards fellowships and apprenticeships that provide artistic compensation for an individual artist nominated by a professional, nonprofit theater company. Applicants may be considered as an actor, director, or designer. Apprenticeships are offered to an individual who is "learning the trade under the mentorship of a skilled staff person"; individual artists who have a substantial relationship with the nominating company are eligible to apply for the fellowship. Requirements include a completed online application and résumé, a personal statement, and two to three work samples. Several components are also required from the nominator, including an affiliation with a professional, nonprofit theater company. Applicants should double-check to make sure their nominating institution meets requirements listed by the Princess Grace Foundation. This is a New York City–based fellowship. The deadline is March 30.
Creative Capital
Creative Capital is a nonprofit organization that seeks to provide financial assistance for artists in a multitude of disciplines, including theater, playwriting, dance, and filmmaking. The application process starts with a letter of inquiry, due Feb. 28. The letter of inquiry must answer six questions, all meant to help articulate, crystallize, and contextualize the applicant's specific project and overall artistic vision. If your letter of inquiry is accepted, you may start the application process, which opens in June. Applicants must be at least 25 years of age, must have at least five years of professional experience, and must not be full-time students. During each funding year, Creative Capital "will support approximately 46 projects at initial levels of $10,000 each." According to the site, "including follow-up monetary support, a project may receive as much as $50,000 in direct financial support during the life cycle of the award"; the average amount is about $35,000.
Franklin Furnace Fund for Performance Art
The Franklin Furnace Fund awards grants annually to emerging artists with the intention of enabling them to produce major performance art works in New York. Grants range between $2,000 and $10,000, based on an allocation determined by a peer review panel. Before beginning the application process, interested artists must submit a brief questionnaire, which will determine their eligibility for the grant; the main criteria includes identification as an "emerging" artist, and whether the proposed project falls within the discipline of "performance art." Artists can apply from anywhere, but must be willing to perform their project in New York City. The deadline is April 1.
FILMMAKING + SCREENWRITING
Academy Nicholl Fellowships
The Academy Nicholl screenwriting competition awards up to five fellowships per year for amateur screenwriters, worth $35,000 each. In addition to completing an online application, applicants must submit an original screenplay for a feature film, between 70 and 160 pages, submitted in PDF format. Applicants should note that there are three deadlines for the 2018 season, each with a different application fee: March 7 for the early deadline ($45); April 10 for the regular deadline ($60); and May 1 for the late deadline ($85). Considering that the Academy Nicholl Fellowship is given by the Academy of Motion Picture Arts and Sciences, this is a particularly prestigious and well-known competition.
ScreenCraft Film Fund
ScreenCraft offers two to four production grants per year to aspiring filmmakers and screenwriters, at a maximum of $30,000 each. Applicants are required to submit a screenplay and a personal artist statement. There is a $45 fee to submit an application, which goes up to $55 for the late deadline. For the spring funding cycle, the final deadline is June 30. Winners will be chosen based on the following criteria: originality, story structure, characterization, visual inventiveness, and overall viability for world-class film festivals and/or online distribution.
DANCE
BalletX Choreographic Fellowship
One applicant will be selected to create a world-premiere work with the Philadelphia-based BalletX dance company. BalletX offers roundtrip transportation to and from Philadelphia, plus a per diem and accommodation, so artists from outside the Philadelphia area are welcome to apply. The fellowship includes mentorship with renowned choreographer Nicolo Fonte and a $5,000 fee to create a 20–25-minute ensemble ballet for the company's 10 dancers. This opportunity also includes a $7,000 budget for production design. There is a $25 application fee. To be eligible, applicants must have completed their first commission for a professional dance company in the last five years, be available for the designated creation and performance period, and be at least 18 years of age. The deadline is March 30.
New England Foundation for the Arts' National Dance Project Production Grant
This grant provides funding to choreographers and dance companies to create a new dance work and bring that work to their communities. The grants "are awarded to approximately 20 works annually through a highly competitive, two-stage application process." NEFA provides a package of support that includes "up to $45,000 toward the creation of a new work, approximately $10,000 in general operating support, and up to $35,000 to support a U.S. tour of the work." The deadline for inquiry is March 1; the deadline for finalists is June 1.
Princess Grace Awards: Dance Fellowships
According to the organization's site, "Fellowships are available for salary assistance for a new, full-time artistic employee (not an apprentice) of a nonprofit dance company." The applicant must be nominated by said company to receive the award, and "must have been under contract with the company for at least one year, and not more than five years at time of application." Applicants must complete the online application and provide a working résumé, a personal statement, and work samples, ideally two to three solos "featuring different choreographers" that are representative of the applicant's past two years of artistic work. The dance company nominator must submit a recommendation as well. The deadline is April 30.
PLAYWRITING + PLAY FESTIVALS
Nylon Fusion Theatre Company
Do you have a play that sits in the 10-minute range? Submit it to Nylon Fusion's "This Round's on Us: Short Play Festival." This year, Nylon Fusion is focusing on human sensory experience in respect to society's ever-changing relationship to technology. The theme for the upcoming round of the festival is "Can You See Me?" The deadline to submit is April 1; competition is New York City–specific. To be considered for "This Round's on Us," submit the following components via email: a cover letter, résumé, a brief synopsis of the short play, and a full script to nylonsubmissions@gmail.com. Considering that this festival happens four times a year, please specify which round you are submitting to in the subject line of your email, e.g., "This Round's on Us: Can You See Me?," followed by your name.
READ: 8 Young (and Mighty) New York Theater Companies
Princess Grace Awards: Playwriting Fellowship
One playwright will be selected to receive a $7,500 grant from the Princess Grace Foundation and a one-season (September–June) artistic residency at New Dramatists in New York City. The fellowship includes the chance for a winning play to be licensed and published by Samuel French Inc. Application requirements include an online application, one unpublished full-length play, a personal statement, and a playwriting résumé. A letter of recommendation from a theater professional is encouraged. According to the site, "eligible playwrights must not have had more than three public productions of their full-length plays mounted by a producing theater." The deadline is March 15.
Red Bull theater's Eighth Annual Short New Play Festival
According to Red Bull's site, "six short plays will be selected from an open submission process and presented in staged readings alongside two new short plays written by commissioned writers": Tina Howe and Doug Wright. Selected writers will receive a commissioning fee of $300 plus a travel reimbursement of up to $400 to attend the festival rehearsal and performance. The plays cannot exceed 10 minutes (10 pages) and must take into consideration the theme "The Language of Love"; applicants should further consider the committee's selection criteria, which places emphasis on the exploration and expression of "classical" themes. Additionally, "submitted plays must be original, unpublished, and not previously produced works," and "selected plays will receive a staged reading performance in the festival" on July 16, directed by Pamela Berlin and Evan Yionoulis and "performed by a company of some of New York's finest actors." Submission deadline is 12 p.m. April 23.
Ready to get started with Backstage? Become a subscriber here!