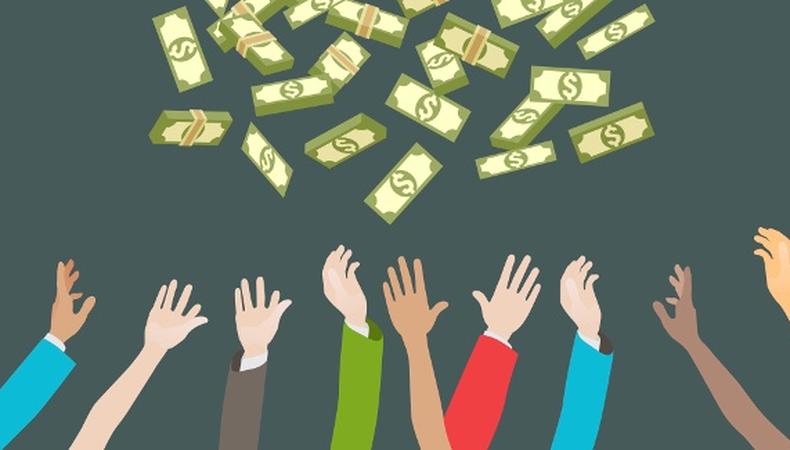 The desire for higher education and the stress that comes with worrying about how to pay for it often go hand in hand. Graduates are now leaving college with more debt than ever, but luckily, there are institutions and foundations willing to lighten the load for talented and driven artists. Below are five scholarships and grants open to dancers and choreographers.
Harlequin Floors Scholarship Contest
Every little bit helps and this monthly contest can put $250 in your pocket! After registering at theworlddances.com, use YouTube to submit your dance routine video for the chance to be one of four dancers selected for a spotlight. The contest ends the last Saturday of every month at 11 a.m. Two of the winners will be determined by votes. There is no age requirement for applicants, and there is no limit on entries per person per day. Scholarship recipients are not eligible for a 12-month period after winning.
Dance Discovery Foundation Scholarship
These scholarships out of Southern California are designed to "support the achievements of young students who are already seriously engaged in the arts and to expose and engage underserved and low-income students to high-quality dance training," according to the website. Applicants will be judged based on their technical skill, talent, determination, and financial need. There are three scholarships of $500–$2,000 available: the Shine Award, for students who wish to continue their education; the Accel Award, for students in an accelerated course of study; and the Dream Award, for those already in or pursuing a career in dance. While the Shine and Accel scholarship applications closed May 31, the Dream scholarship is open until July 1. And you can keep the first two in mind for next year! For more information, visit dancediscoveryfoundation.org.
New York City Dance Alliance Foundation Scholarship
Register for the four-day NYCDA Summer Workshop and not only will you get an intense few days of training with over 80 classes in six ballrooms from over 20 faculty members who specialize in all styles of dance, you'll also be eligible to audition for the NYCDA scholarship. Since 2010, the foundation has awarded more than $1.3 million in scholarships, and this could be your year to get a piece of the pie—valued anywhere between $5,000 and $25,000. Multiple four-year college scholarships are up for grabs to be used as tuition payments for the institution of your choice, so long as you intend to pursue a performance-based major such as dance or musical theater. Check nycdance.com for updates. Auditions are currently scheduled for July 3 in New York City.
The En Avant Foundation's Kelvin Coe Scholarship
This is an ongoing $2,000 scholarship for ballet artistry. In order to apply, an essay must be submitted, along with a letter of recommendation from a ballet professional and one from an adult who can attest to your character. For teens 14–17, a 15-minute classwork video is also required. Visit enavantfoundation.com for more information!
The Donna Reed Foundation for the Performing Arts' Iowa Merit Awards for Dramatic Performance
If you're an Iowan actor, you're in luck! Since 1987, the Donna Reed Foundation for the Performing Arts (founded in memory of the late Oscar winner) has divvied out its annual Iowa Merit Awards for Dramatic Performance in honor of Denison, Iowa's hometown hero. The scholarship is available to high school students grades 10–12 across the state, and the amount awarded varies up to $1,000.
Inspired by this post? Check out our dance audition listings! And for audition tips, check out the video below!