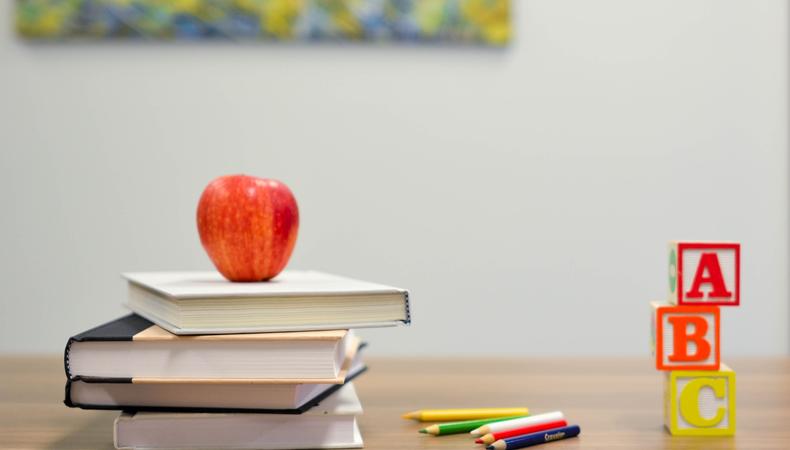 My daughter Ashley started out in the industry at six weeks old. By the time she was five, she was a seasoned professional. She was doing commercials, print ads, and feature films. Life was smoothly moving along.
And then we hit a speed bump. A major speed bump called public school.
In New York, auditions legally have to be after 3 p.m. when school is no longer in session. That said, we would frequently get audition times of 3:10 or 3:15 p.m., which meant pulling her out of school early enough to change clothes, drive into NYC from Westchester County, find parking, and go upstairs with 10–15 minutes to spare for signing in and looking at copy.
Even though she was only in kindergarten, the school was giving me a very hard time about absences and pulling her out early. They called these events "unexcused" absences. I got adept at signing her out with the reason box filled out as: doctor's appointment, dentist appointment, therapy appointment, personal appointment, and any other creative reason that I could think of that was an "excused" absence. I think if her former principal reads that, he will try and get her college degree rescinded.
I hear from parents all the time about the problems they have with school. These are the four options that we advise for our clients. Depending on where your child is in their career, you can pick the one that fits your needs. It matters whether your child is getting an audition a month or several a week.
Internet schooling. There are several programs available on the Internet that satisfies the state and district requirements. The one that I am most familiar with is k12.com. It is free in most states and they are accredited to teach kids from kindergarten through the 12th grade. This is a great option as you can do it on your own time and your personal schedule. The possible drawback is that your kids really have to be disciplined and self-motivated.
Homeschooling. Each state has different requirements for homeschooling your child, I suggest that you visit your state's Department of Education website to see what the specific requirements in your state are, to make sure that you are in compliance. This is another great option. Again, both the parent and the child have to be disciplined and motivated to make this work. It's also fun to be able to teach your kids and find out where their passions lie in different subjects and be able to really give one-on-one assistance to your child in subjects that they have trouble in.
Professional Children's School. There are two kinds of these schools which are completely different. One is a Professional Children's School where they teach the core subjects like English, math, and history and also focus heavily on teaching the arts including dance, acting, musical theater, and singing. These schools are amazing, but many of them have "no audition" policies, meaning that their students are prohibited from auditioning for professional projects during the school year. Your child will get great training, but no professional credits during their time there.
The second is a school for professional children. This type of school focuses on professional kids (actors, dancers, athletes) who miss a lot school due to the commitments. My son Mikey attended a school like this in Los Angeles called Brighton Hall. He started classes at 8:45 a.m. and was out of school at 1 p.m., allowing time for acting classes, coaching, and auditions. When he had to miss school for months at a time while filming "Victorious," his schoolwork was available online and he was never penalized for any absences. When he graduated, he was accepted into the MFA program at a top university in NYC.
Public school. This is the wildcard of choices. Some schools and teachers are wildly supportive, cheer on the kids and their successes, and provide make-up work and make-up dates for missed tests and other things without a problem. Other schools are extremely rigid and do not want kids missing any school or being pulled out early at all, and threaten parents with failing grades and expulsion. Many schools are in between these two extremes.
The bottom line is that you have to figure out the level of commitment that you want to make to the industry, weigh it against what is best for your child's education, and come up with a plan that is right for your child and your family.
The views expressed in this article are solely that of the individual(s) providing them,
and do not necessarily reflect the opinions of Backstage or its staff.