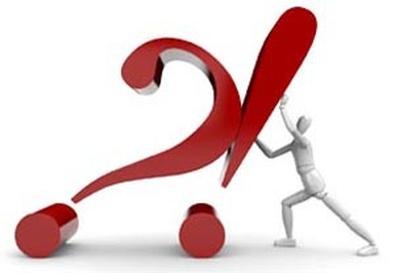 Merritt Blake, The Blake Agency, Malibu, Calif.; clients have recently booked roles in the Old Globe production of 'Dividing the Estate' and the upcoming Broadway revival of 'Master Class'
When we are looking for potential clients, we try to find actors who are very well versed in the theater. We like it when they have made the effort to book jobs in Equity waiver theater productions as well as traditional stage productions. We also prefer it when actors have studied or have worked earlier in their careers with recognized coaches. We've had good experiences with people who have studied in Los Angeles with Kate McGregor-Stewart, as well as at the American Film Institute and at the University of Southern California.
Albert Bramante, Emerging Talent, Linden, N.J.; clients have booked roles on TBS's 'Are We There Yet?' and HBO's 'The Sopranos' and commercials for L'Oréal, American Express, and Pepsi
I tend to look at the entire package when it comes to representation. That does not mean that I overlook schools or coaches, as they are vital. I'm interested in actors who have a theatrical training background, regardless if they decide to pursue theater or just film and television exclusively. In my experience, casting directors favor theatrically trained actors even for just film/TV roles.
I also am more drawn to actors with an MFA from an established school. Two that I can think of are the New School program in New York and the National Theatre Conservatory in Denver. Those have been consistent, but that alone is not enough for me to recommend one over another. It is not a deal breaker automatically, however, if the actor does not have an MFA. I have seen talented actors without the MFA, and also those with an MFA with subpar talent. It really boils down to the total package: personality, business sense, particular look, and training.
A sometimes overlooked aspect of training is the business side of the industry. This refers to marketing and even conduct. In my tenure as an agent, I have witnessed several actors who have shot themselves in the foot before even walking in the door of an agent's or casting director's office. Being too pushy, not knowing their type, or having poorly organized marketing materials are among the biggest offenses. I'm sure this is covered in other forums, but I do expect schools and coaches to provide training in this.
As for acting coaches, I look for someone who has a Method acting or serious technique background to be a coach. Coaches are not as regulated as acting schools, therefore I would really advise a serious actor to pursue a conservatory or MFA training program rather than a coach.
Sue Winik, Sheplin-Winik Artists, New York; clients have recently booked roles on '30 Rock,' 'Boardwalk Empire,' and 'Royal Pains' and in the national tour of 'Wicked'
It first depends on what type of client I'm looking for. If I'm searching for someone for a musical theater role, then I would look for something different from when I'm looking for people to do film or television work. Even though the preparation is all the same, there are different techniques that actors need to be aware of and accomplished at.
When I'm looking for musical theater people, there are a couple of schools that are good, but I've had particularly great experiences with people who come from the Hartt School in Connecticut and Otterbein University in Ohio. I go to a lot of showcases in the spring, and I'm always sure to go to those schools' shows. If I'm looking for people to do legit theater work, I happen to like SUNY Purchase, Rutgers, Juilliard, and North Carolina School of the Arts.
If I'm looking for someone for commercials or for some film and television work, Weist-Barron is a school that I look for on résumés. Its commercial department not only teaches you how to do the commercials, but also how to do the business of the business, which is lacking in many actors. I really appreciate that in actors, when they come to me and say, "These are the things I've been doing. These are the people I'm meeting. This is how I'm going about being in classes. This is how I'm finding things to do." The New York Conservatory for Dramatic Arts (formerly the School for Film and Television) also does a very good job. I like schools that teach the technique of what the actor needs to know. There are so many schools that really teach the actor how to prepare, but not very many schools instruct the actor what to do once he or she is out in the world. There only a couple that touch on that.
In terms of coaches, there are a few I like. For musical theater, Robert Marks in New York City is an excellent coach. I think he knows every piece of music in existence. I'm not kidding. Not only does he know music, but he is also able to find music for people that really fits who they are and what they should show. When it comes to film and television, I recommend two coaches. For film, I like Neal Lerner, who works out of the New York Conservatory for Dramatic Arts. Then there's Bob Luke, who is a wonderful coach that everyone seems to like. He's really great with young and new people. He was originally coach for the kids on "The Cosby Show," and he also does a lot of coaching on film sets. For film and television teachers, Jeffrey Zeiner and Bill Hopkins are great.
If you don't have any of these schools or coaches on your résumé, it's not necessarily a deal breaker for me. It is my personal preference to work with people who have a sense of humor. I represent several standup comics who have studied acting elsewhere. I work with people who do sketch comedy who have studied at places like Upright Citizens Brigade Theatre, Second City, and the Peoples Improv Theater. If actors have any of those on their résumé, then I am personally interested in those people. If you have been to these places and been through their courses, then I know that you have some spark of something special. I can start from there.