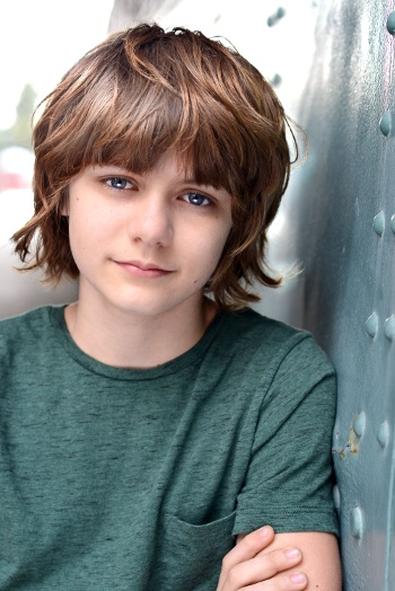 At 13 years old, Ty Simpkins already has a stacked résumé of prominent roles in films such as "Insidious" and "Iron Man 3," where he held his own exchanging snark with Robert Downey Jr. On June 12, Simpkins will be running for his life in "Jurassic World."
On his character, Gray.
"[Gray] is 12 years old and very observant about the littlest things. He knows so much about dinosaurs and he's so hyper and excited. He's extraordinary. He notices...stuff normal people don't see because it's not obvious. He connects dots when they are not there and reads between the lines."
On filming.
"The energy and running around, that's the easy part because I already have all of that built up in me. The fear that I had to have, that's what took the most work. I had to constantly put myself in the thought that all of this is really happening and I could die at any moment."
On the challenges.
"There was this one part in this hamster ball thing called the gyrosphere in the movie [the theme park's visitors can have a close-up look at dinosaurs by sitting in a rolling, see-through sphere] where they had attached it to this big gimbal and we had to go up really high and get flipped upside down really fast; that was by far the scariest thing I've ever done in my life! I hated it at the time. When I got down, I was, like, 'I don't wanna do it again!' Now, I think it would be fun."
On working with Chris Pratt and Bryce Dallas Howard.
"I learned how to have a lot of fun even in the scariest situations on set. Chris was so great at making us all laugh, and when I would be down or something, he'd help me out and rally me. He also did a lot of stunts, and he helped me when I did some."
"Bryce was very sweet and one day, I had to run through this cactus-like grass, and these little things called nettles shoot into your leg and leave a bunch of scars and stuff, and they cut me. At the end of the day Bryce knew how to take care of it, and she helped."
On advice for young actors.
"It's very important to think optimistically. You've got to think to yourself, 'I'm going to get better every day.' You've got to own it, have lots of confidence, and believe what's on the page. You should make it as real as possible; you want to make them believe that you're there, so just make yourself believe that you are."
Like this story? Read more of our Spotlight On interviews!