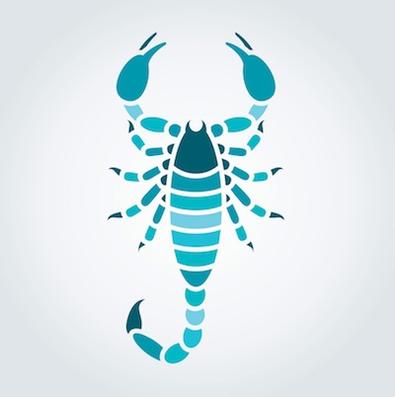 Scorpio (October 23 – November 21)
Well, there's definitely some love for the water signs this month and Scorpio (although traditionally considered both water and fire!), is no exception. The fiery Full Moon in Sagittarius and your 2nd House of income brings some financial or work-related news to light so see what the Cosmos are trying to tell you right out of the gate on that first June weekend. It should be a wild one although you're more focused on the purposeful underpinnings than the party behind this Moon. See what comes to fruition and if it's disruptive, just realize that it's helpful information to get you on your way.
Mars moves into fellow water sign Cancer and your adventure-seeking Ninth House, setting the stage for a trip of some kind. You might be feeling a little sentimental and with the free financial x-ray the June 3 Full Moon administered, see if you can afford to see that place or do that thing you've always wanted to. Even if you choose to stay put, see if you can't push the boundaries of your comfort zone as this transit favors your explorative side. Magnetic Venus meanwhile moves into Taurus and your 7th House of partnership whipping you towards a good travel partner or at least good and adoring company. Since the 7th House describes our long-term partners, keep your eye out for an earthy charmer who finds your unflinching depth hard to resist. You'll be putting out the signals whether you know it or not.
Kelly Chambers is a writer, actor, and astrologer living in Los Angeles. She can be reached for private astrology readings through her website theastrologersdaughter.com. You can also check her out in the web series "Break Hollywood with Nice & Fargo," a comedy by actors for actors. Follow the latest in cosmic news on her Instagram and Twitter. She welcomes your comments and insights.
Ready to see what else June has in store for you? Check out our film audition listings!