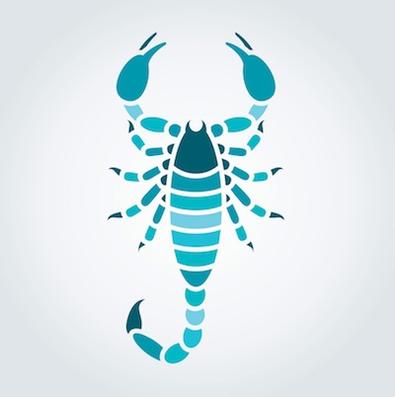 SCORPIO (October 23 – November 21)
The cosmos have been expanding your imagination, giving you ample opportunity to shine your creative powers of shape-shifting with the Sun, Neptune, and Mercury in your 5th House of Creative Expression. This is like inspirational gold for an artist. You're most likely feeling that drive to put dreams into action, with the only obstruction being perhaps narrowing the focus. At the very least, a magnetic sheen has been following you around, putting you at the center of an interesting soap opera with all the requisite plot twists. While you're certainly being called to play and explore your wild side, the second half of the month directs you in a much different scene.
The titillating swirl of emotion and the go with the flow mentality finds more of a direction as Mercury (March 13) and the Sun (March 20) move into spirited Aries and join the existing powder keg in your 6th House of work, self-improvement, and service. This just means that there's a ton of volition and energy to get to work, whether that centers around your health and self-care or grounding all those fun and diffuse ideas into a concrete routine.
It's time to bring the extraordinary to the ordinary and work in small and specific ways that lead to a sea change. It's truly in the details now. Much different than the "lost weekend" feeling you've been enjoying, you're primed for a systematic reboot asking that all this wild energy be refined and strategically applied. What do you want? And when? What can you do about it? And don't worry, the soap opera isn't over. Fiery Mars will be transiting your 7th House of partnership for most of the month promising passionate interactions.
Kelly Chambers is a writer, actor, and astrologer living in Los Angeles. She can be reached for private astrology readings through her website theastrologersdaughter.com. You can also check her out in the web series "Break Hollywood with Nice & Fargo," a comedy by actors for actors. Follow the latest in cosmic news on her Instagram and Twitter. She welcomes your comments and insights.
Ready to see what else March has in store for you? Check out our film audition listings!
The views expressed in this article are solely that of the individual(s) providing them,
and do not necessarily reflect the opinions of Backstage or its staff.