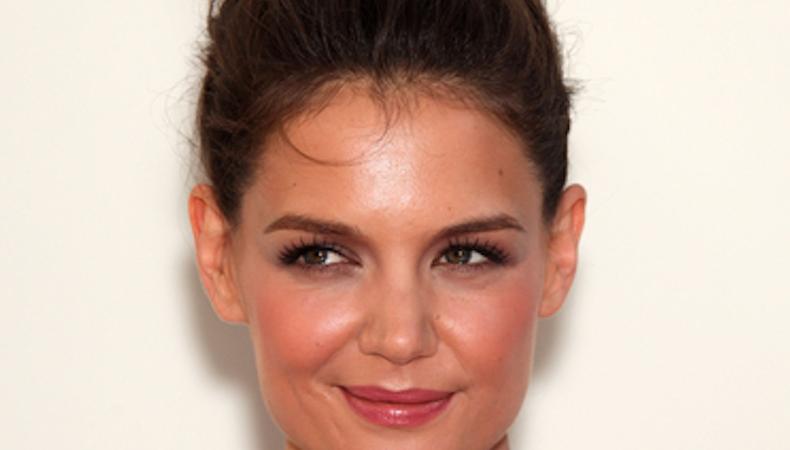 Many actors and industry pros alike have said that doing both stage and screen work rounds out an actor, but how many have actually done both? We love getting to see some of our favorite Hollywood mainstays grace the Great White Way. Here's a list of stars who have made their mark on some of New York's most coveted stages.
Nicole Kidman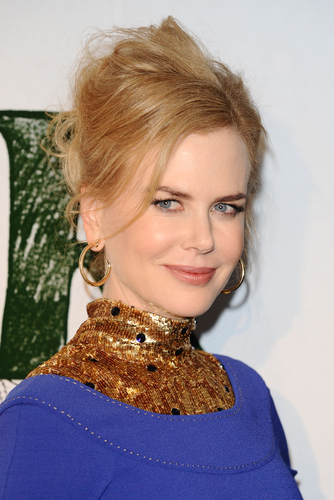 Before her most well-known roles in "Moulin Rouge!" and "The Hours," and before she was an Oscar winner, Kidman lit up the Broadway stage in the 1998 production of "The Blue Room" alongside Ian Glen. The show was directed by fellow future Oscar winner Sam Mendes.
Jessica Lange
Though the kids are just getting to know Lange from "American Horror Story," we knew her when—when she was dazzling as Blanche DuBois in the 1992 revival of Tennessee Williams' "A Streetcar Named Desire," and then again as Amanda Wingfield in the 2005 production of "The Glass Menagerie." Lange's Broadway time has been shared with a few fellow screen actors, including her "AHS" co-star Sarah Paulson (who played Laura Wingfield, Amanda's daughter).
Hugh Jackman
Everyone made such a stir about Jackman singing in 2012's hit film "Les Misérables," but the star (alternatively known as Wolverine) has spent quite some time on Broadway. This Oscar nominee won a Tony for his starring performance in 2004's "The Boy From Oz," and returned to Broadway for "A Steady Rain" in 2009, opposite No. 8 on this list.
Alec Baldwin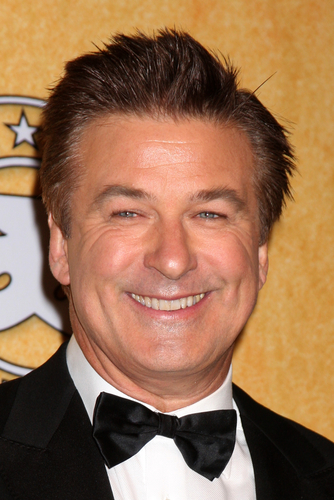 Before he said goodbye to "public life," Baldwin's career spanned both screen and stage. In '86, he made his Broadway debut in the comedy "Loot." After that, Baldwin could not be kept away returning for "Serious Money" (1998), "A Streetcar Named Desire" (opposite Jessica Lange), "Twentieth Century" (2004), and just last year for "Orphans."
Katie Holmes
Even Katie Holmes ("Dawson's Creek" and "Batman Begins") has appeared on Broadway, first in "All My Sons" in 2008, and again in 2012 in "Dead Accounts."
Megan Mullally
This Emmy-winning actor is best known as Karen Walker on "Will & Grace," but she got her start ion the stage, first in 1994's "Grease," then 1995's "How to Succeed in Business Without Really Trying," and most recently (but not recently enough), in 2007's "Young Frankenstein." She's currently appearing opposite real-life husband Nick Offerman in Off-Broadway's "Annapurna," but we hope she returns to Broadway soon!
Daniel Craig
Though he's best known as James Bond, this Brit has found time for Broadway twice: in 2009's "A Steady Rain," opposite Hugh Jackman, and opposite his real-life wife Rachel Weisz in Harold Pinter's "Betrayal" in 2013.
Haley Joel Osment
As a kid, Osment gave us the classics "The Sixth Sense," and the (very emotional) "Pay It Forward." As an adult, he gave his Broadway debut in the revival of "American Buffalo," with John Leguizamo and Cedric the Entertainer. No one paid it forward, though, and the show closed after just eight performances.
Jeremy Piven
In the 2008 revival of David Mamet's "Speed-the-Plow," Piven played Bobby Gould, the head of production at a major Hollywood studio. (Sound familiar?) Alas, Piven's fondness for sushi sidelined him with mercury poisoning and he abruptly dropped out of the show. His replacement in a cast that also included Raúl Esparza and Elisabeth Moss ("Mad Men"? Tony winner Norbert Leo Butz.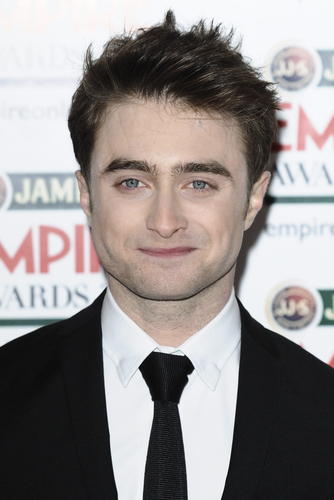 Daniel Radcliffe
In an attempt to move onto more serious roles, and in a (failed) attempt to be known as anyone other than Harry Potter, Radcliffe made his Broadway debut in 2009's "Equus." Fangirls flocked to the theaters to see him bare all in this twisted play. Radcliffe didn't stop there, though, appearing on the stage again in "How to Succeed in Business Without Really Trying" in 2011 and returning with "The Cripple of Inishmaan," opening April 20.
Andrew McCarthy
In the midst of his '80s "Brat Pack" fame, "St. Elmo's Fire" and "Pretty in Pink" star McCarthy took some time to explore theater, and made his Broadway debut with "The Boys of Winter" in 1985. Despite some fellow heavy-hitters in the cast (Matt Dillon, Ving Rhames, Wesley Snipes), the Vietnam War-set play lasted just nine performances.
Jason Biggs
It's hard to believe that anyone from an "American Pie" movie could be taken seriously on a Broadway stage, but Biggs someone managed it. If you're surprised he made this list, then you'll be even more surprised to learn he's graced Broadway not one, not two, but three times in "Conversations With My Father," "The Graduate," and "The Play What I Wrote."
Alicia Silverstone
Despite forever being known as Cher from "Clueless," Silverstone has actually had a lengthy stage career—one that includes three Broadway credits! Making her debut in 2003's "The Graduate" (alongside Jason Biggs and Kathleen Turner), Silverstone went on to perform in "Time Stands Still" and "The Performers."
Andrew Rannells
Believe it or not, Rannells has had a long stage career, though most people recognize him as Elijah, the gay BFF on HBO's "Girls." This star actually received a Tony nomination for his performance in "The Book of Mormon," and before that, Rannells spent time in both "Jersey Boys" and "Hairspray."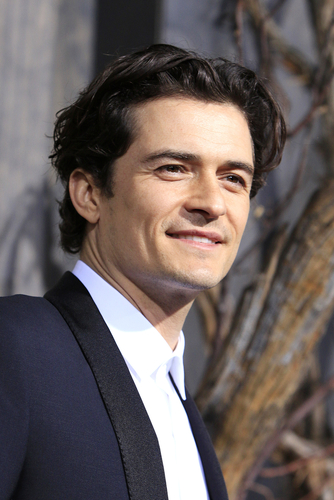 Orlando Bloom
What more fitting role could this heartthrob have played than Romeo in the 2013 revival of "Romeo and Juliet"? With Condola Rashad as Juliet, this production also played in movie theaters as well.
Paul Rudd
We all love Rudd from his leading roles in "I Love You, Man" and "Role Models, but not many know that he's spent a fair amount of time on New York stages. His B'way credits include "The Last Night of Ballyhoo," "Twelfth Night," "Three Days of Rain," and "Grace." Rudd was in great company for "Three Days of Rain": Julia Roberts and Bradley Cooper also starred.
Molly Ringwald
The queen of the "Brat Pack" has had her turn on Broadway, first playing the coveted role of Sally Bowles in "Cabaret," and again as Rose Arnott in "Enchanted April."
Mark Ruffalo
Best known for his film performances in Marvel movies and "The Kids Are All Right," Ruffalo has only come to Broadway once, for 80 performances in the 2006 revival of "Awake and Sing!"