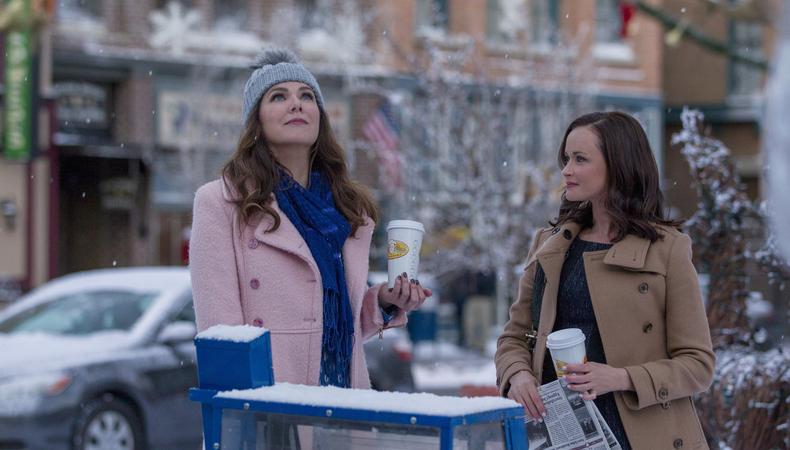 As actors there are some things that are simply out of our control, like where the lights are placed and what catering is serving for lunch. Other things are well within our purview, such as the choices we make with the script in our hands and delivery of the words out of our mouths.
Below are 9 all-too-familiar clichés on screen that can be easily fixed, if only actors refused to accept them. That means we must start looking for them in film and TV, begin questioning them in rehearsals and on set, and diligently work together to eradicate them entirely for the good of big and small-screen storytelling from now on.
Light luggage
Ever see someone in a movie carrying bags to the plane and it seems like there's nothing packed in them? That's because there usually isn't. Ask for Props to put some jeans, shoes and a jacket in there, or dare I say - fill it up? Otherwise you're the one who looks silly when your character complains about schlepping around the city with 'heavy luggage' that can obviously be picked up with one finger.
Awkward objects
It's not only infomercial actors who make stacking Tupperware seem like an impossible task. I've always contended that if unraveling old Christmas lights, scrubbing burnt egg off stainless steel pans or starting a car with the killer behind you are such challenging tasks, then just record someone legitimately attempting to do them. Don't record someone making the task look difficult when it's actually very simple, because it ends up coming across as a frustrating clown show.
Empty coffee cups
There are so many scenes on screen where somebody brings in a cup of coffee (or many on a cardboard tray), and they are clearly empty. They then sip the allegedly piping hot coffee, but it has no weight and no heat, let alone actual steam. Ask for tea and get it refilled between takes, and if this is somehow deemed 'unsafe' for the work environment then just have warm water – or fill it with cold water and act like it's hot. There's no excuse for taking us out of the story over props so commonly utilized on screen - and something so easy to fix. (It seems after all these years of bothering me it's been irking Gilmore Girls fans recently too… )
Invisible background artists
Please don't perform a scene in a crowded school corridor and ignore the hundreds of extras walking by as you tell your friend you think that you're pregnant to the hot new science teacher. Your environment is one of the greatest modifiers of your behavior. In public you do and say things very differently than had you been talking to your lover privately in the bedroom. The director may make you ignore the crowd for dramatic effect, but challenge her or him on this. Regardless of their final direction, at least you can say you tried to make it representative of reality.
Overshares
When your character shares information best kept secret suggest to the director that you offer them one take where you say it in your head rather than out loud, because it may produce the same result without the dialogue. Or else offer them a way to say it that might bury some of the overt exposition. Once again, they may be catering to the lowest common denominator, but at least try and raise the bar for those of us with an IQ above room temperature.
READ: "5 Questions to Ask When Watching Yourself"
Undershares
If your character has spent the last 30 nights preparing a surprise birthday party for his partner but she thinks he's having an affair, there's no reason to remain silent when she dumps you and storms off into the night. Being chivalrous is only a plot device to extend your partner's anger at you, which is insulting to the audience's intelligence. If there is no actual reason why your character can't just say, 'I was organizing you're a surprise party – look, here are the receipts' or 'call your brother Gary to verify', then just say it. Bring it up with the director - and writer, if possible, and work it out in rehearsals, because it'll be impossible to change the entire plot on the day.
Looking too good
When you wake up in the morning, do you look as fresh as Natalie Portman when she wakes up in her movies? I doubt it. Ask the make up artist to brainstorm some ways in which you can make things more real. Slightly messy hair, slightly flushed cheeks, minimal eyeliner, or simply wipe sleep from your eyes. Anyone going to bed with that much make up in reality is going to wake up with a face that looks like a panda and a pillowcase resembling the Shroud of Turin.
Clichéd injuries
How many people in "Lost" or the first few seasons of "The Walking Dead" tripped or twist their ankle as they were being chased? Answer: almost everyone, in almost every episode. Come on, folks. Even if the writers have overextended imaginations that doesn't mean you can't suggest an alternative in rehearsals, like losing your way, snagging your shirt, hiding in the wrong place, or having an asthma attack. Who knows, it may just open up new depths to your character. If not, at least it'll stop being repetitive.
Pacing
When was the last time you paced back and forth in front of a desk in real life? Exactly. Pacing is a superficial on-screen cliché designed to illustrate restlessness and inspire movement in the frame. It's no coincidence that it's employed most commonly in procedural dramas laden with legalese and exposition-packed dialogue. Work out what's making your character restless in the first place, decide what your character is trying to do - or attempting to escape, and then do what the character would do in that moment. It may be pacing, but it may be something more lifelike. Don't simply pace because it's in the script. Pacing, like 'ey-rolling' and 'sighing' is often more an indication of state of mind than a hard and fast physical instruction. Amanda Peet claims to have refused to pace ever since Uta Hagen told her that "when your activities stay pieces of business, you're using them wrong'. She was right.
Directors and writers aren't trying to trick us and trap us as actors. It's just that their words and directions are often departure points from which we are expected to fill in the rest with believability, truth, and personalization. As Hagen says, if anything remains 'just business' then it is already dead. Challenge the clichés, throw away the tropes, and delve so deeply into the meaning of the moment that the superficial manifestation of that meaning is entirely flexible.
And for the sake of Gilmore Girls fans everywhere, please put some liquid in those coffee cups.
Inspired? Browse all of our film casting calls! And for more acting advice, check out Backstage's YouTube channel!
The views expressed in this article are solely that of the individual(s) providing them,
and do not necessarily reflect the opinions of Backstage or its staff.