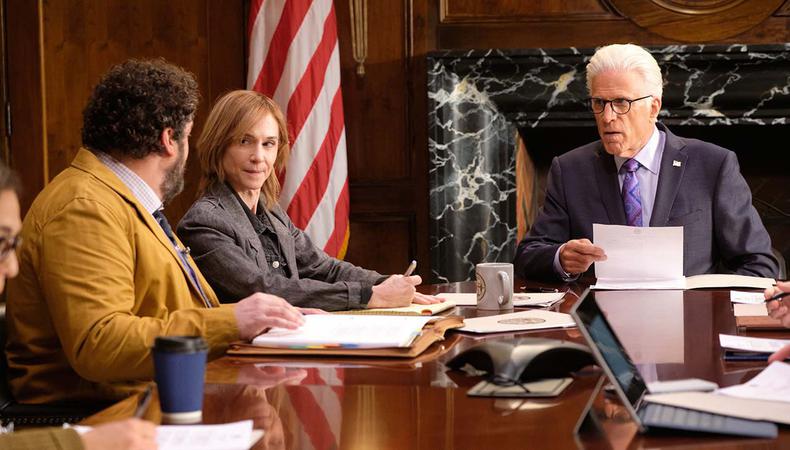 Hey, Los Angeles actors and crew members! Here's the 411 on what's filming big and small in your region! Stay in the loop and check back every week for projects currently in production with Backstage's worldwide What's Filming reporting.
"Mr. Mayor" is back in the office! While you wait for Season 2 of the NBC sitcom starring Ted Danson to premiere, find out what we know about filming, the second season release date, and the upcoming Christmas special!
"Mr. Mayor" Is Being Filmed on Rimpau Boulevard.
Cancel our calls: "Mr. Mayor" is back! On Location Vacations says the NBC series is currently filming at two homes on Rimpau Boulevard. Variety recently reported that NBC renewed the sitcom for a second season back in May of this year, and star Ted Danson shared the news of Season 2's March 15 release date via his Instagram in mid-November. Written by Tina Fey and Robert Carlock, the series stars Danson as "a wealthy businessman who runs for mayor of L.A. for all the wrong reasons … once he wins, he has to figure out what he stands for, gain the respect of his staff, and connect with his teenage daughter, all while controlling the coyote population," via Deadline. Holly Hunter, Vella Lovell, Mike Cabellon, Kyla Kennedy, and Bobby Moynihan also star. While you wait for Season 2, the series will be releasing a holiday special on Dec. 15 entitled "Mr. Mayor's Magical L.A. Christmas," which will follow Neil as he "serves his love of gift-giving by forcing his disgruntled staff to work on 'L.A. Christmas Eve' as they wait for his 'perfect gift' to arrive." Wendy O'Brien is the series' casting director.