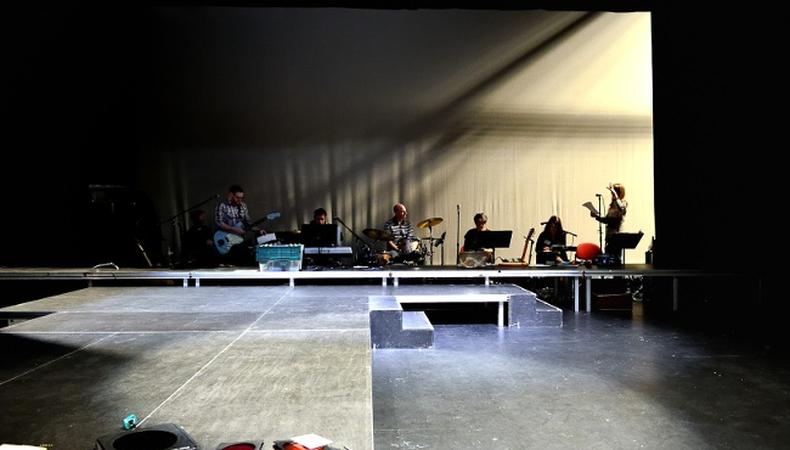 For actors who yearn for creative and professional empowerment—and don't mind a bit of rain—Seattle may be the theater industry's best-kept secret.
"One of the things we try to do as much as possible here is keep actors employed," says Bill Berry, producing artistic director of Seattle's historic 5th Avenue Theatre. When casting a new season, the city's biggest companies gather to resolve booking conflicts and maximize local artists' time onstage. "We get on the phone with each other and say, 'Hey, we both want the same actor, can we work it out?' That way the actor can have 14 weeks of work as opposed to just seven weeks at one theater," he says.
If you're struggling for work elsewhere, the idea of such consideration might seem foreign. The Seattle theater scene is a well-oiled machine fueled by a commitment to community-building, a home where performers are inspired to work together, pursue their passions, and try new things. More so than in larger metropolitan cities, theater companies dedicate themselves to enabling Seattle-based artists to choose their own adventure. According to Berry, "It is very much viable to be a professional actor and make a living here."
With the help of arts advocacy groups like Theatre Puget Sound, the Seattle theater community is a tight-knit, enthusiastic one. Whenever TPS hosts open auditions, the directors of all the major theater companies gather to assess local talent. Erin Kraft, casting director at Seattle Repertory Theatre, sees these as a kind of litmus test and a means to plan a season accordingly, saying, "You can go in and do your two minutes of monologues and be seen by 35 casting directors who would then have you in their files and be considering you for their season."
Everyone from big-budget companies to emerging fringe groups is invested in developing work based on actors' talents. Fifth Avenue once produced a main-stage show specifically because the powers that be saw two singers who would be ideal for the lead roles. Smaller companies such as Washington Ensemble Theatre and Book-It Repertory emphasize local casting and bring their actors to the forefront of the artistic process.
"What we want to be is kind of a cultural reef, a place where people gather some information, some expertise, some connections," says Mark Siano, public relations manager at A Contemporary Theatre, a small local company dedicated to creating and fostering new work. Between their main-stage shows, low-rent rehearsal spaces, and a hub for more experimental performances known as the Central Heating Lab, ACT's facilities are a bustling community center for theater artists at all stages of their careers.
"We're trying to keep the building bouncing at all times," Siano says. "It might even remind you of the lobby of your drama school. You really see the same people, the same friends you've done shows with. It just has that community vibe."
Individual performers and collaborative groups alike have flourished thanks to that vibe. "One of the things that's great about the Seattle acting community is you end up with an unofficial rep company," says Berry. Unlike the competitive crowds of bigger theater scenes, regional actors work closely and frequently together, without strict delineations between principals and chorus members. "We don't pigeonhole an actor," says Berry. "You're just as likely to see someone in a musical at 5th Avenue as you are to see them in Pinter at the Seattle Rep Theatre."
Above all, actors are encouraged to step out of their comfort zones and expand their artistic palettes. "With the wide pool of opportunities and resources that we have here, it's easier to take a risk," says Andy Jensen, director of programming at Theatre Puget Sound. "Whether a project is a success or a failure, there's always a next time here."
Unlike in New York or Los Angeles, making a living as a Seattle-based performer means being empowered to take those creative risks while maintaining a higher standard of living. Actors in Seattle can afford, literally and figuratively, to hone, stretch, and share their skills. As Kraft puts it, "It's just a great metropolitan city that happens to be a little bit less expensive. And a lot more chill."
Inspired by this post? Check out our Seattle audition listings!