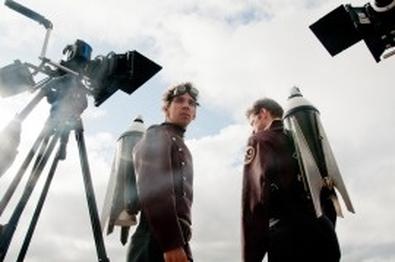 Fans of the Seattle indie film scene take note! Some of the best people working in the Emerald City have teamed up for Web series "Rocketmen," and they need your help.
A forgotten WPA program, the Department of Municipal Rocketry hires men to sit on rooftops wearing hydrogen-fueled rocket packs, just waiting for the phone to ring so they can go fight crime. And then one day it does, and things... don't go well.
Written and directed by Webster Crowell ("Borrowing Time") and produced by actor Alycia Delmore ("Humpday"), "Rocketmen" still needs your help to take flight. With 12 days left to the project's Kickstarter campaign, this is the time to support indie artists and their wild, wonderful projects.