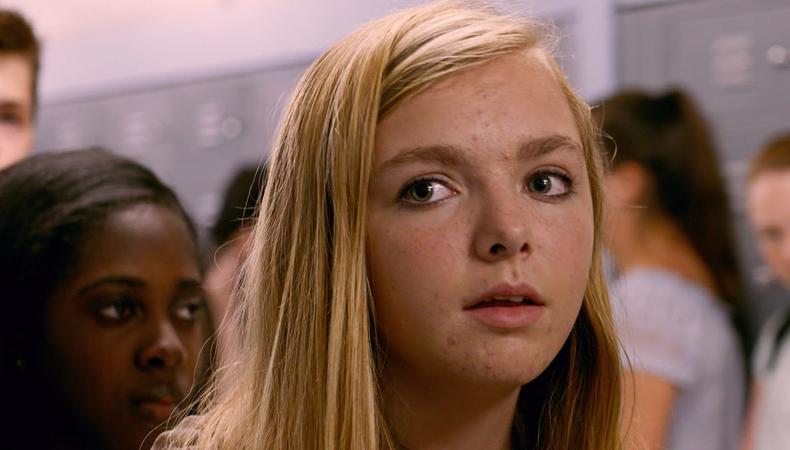 The Seattle International Film Festival closed a 25-day run June 10, culminating in its 2018 Golden Space Needle Audience and Competition Awards. This, the largest and most highly attended film festival in the United States, began May 17 and featured over 400 films. Seattle welcomed nearly 400 filmmakers, actors, and industry professionals as guests of the festival. This year's films came from over 90 countries, included 35 world premieres and over 750 screenings and events.
The Golden Space Needle Award, SIFF's top honor, went to Bo Burnham's "Eighth Grade." The A24 film, which debuted back in January at the Sundance Film Festival and will premiere widely July 13, stars Elsie Fisher, who also took home the festival's Best Actress honor. Miguel Ángel Solá" took home the Best Actor prize for "The Last Suit." Meanwhile, "Won't You Be My Neighbor?" took home the Golden Space Needle Award in the documentary category. Oscar winner Morgan Neville's film, about beloved children's television star Fred Rogers, also premiered at Sundance.
Along with the awards, the long-running festival closed with a screening of Seattle favorite Gus Van Sant's "Don't Worry, He Won't Get Far on Foot." Distributed by Amazon Studios, the drama stars Joaquin Phoenix as John Callahan, a Portland cartoonist disabled by a car accident. The fest opened with Spanish filmmaker Isabel Coixet's "The Bookshop," and featured Annapurna Pictures' critically acclaimed "Sorry to Bother You" as its centerpiece gala film, with the director Boots Riley in attendance.
SIFF also honored multi-hyphenate Ethan Hawke with the festival's Outstanding Achievement Award in Cinema before the screening of his most recent directorial endeavour, "Blaze," and paid tribute to celebrated actor Melanie Lynskey with a screening of the new film "Sadie," in which she stars.
Of the packed events schedule, Artistic Director Beth Barrett said, "Executive Director Sarah Wilke and I were thrilled to present Ethan Hawke with the festival's Outstanding Achievement Award in Cinema before a screening of 'Blaze,' his latest directing effort, as well as welcoming Melanie Lynskey back to the festival for a special screening of Seattle-based local film, 'Sadie.' We also had an incredible lineup of local films, and our documentary film selection continues to be among the best in the country."
For more on the Seattle International Film Festival, click here. And check out a full list of Space Needle Award Winners here.
Check out Backstage's film audition listings!