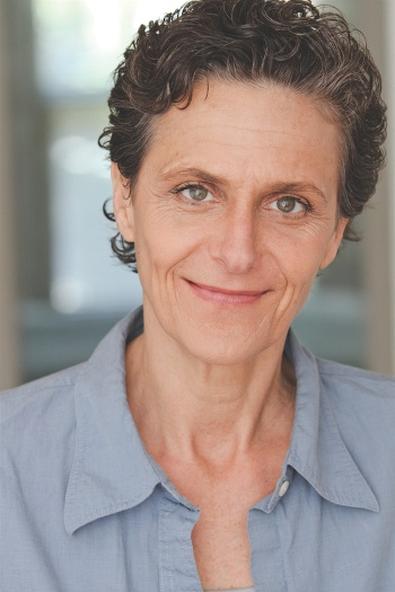 Favorite Acting Coach, Amy Thone
"One of the things I like about my life is I don't have consistency day to day," says Amy Thone. The Backstage Readers' Choice winner for best acting coach in Seattle has plenty of job titles that have helped earn her the recognition: faculty member at Cornish College of the Arts, part-time lecturer at University of Washington's School of Drama, casting director for Seattle Shakespeare Company—oh, and working actor.
All of it "can be horrible like any job," she admits. "But I love it."
Among the people who nominated Thone are Equity and non-Equity actors of all ages, and students of her Shakespeare and absurdist playwright classes. Between those and the nine shows produced at Seattle Shakespeare every year, Thone spends a lot of time with, as she puts it, "the Good Book"—the Bard's complete works.
She relishes her acting work in the Emerald City, where she says performers can get involved in any number of different theaters: big or small, mainstream or niche. Those who find themselves drawn to this irresistible arts scene should start by joining not-for-profit organization Theatre Puget Sound, says Thone. "They have a good audition callboard and they hold unified generals once a year. People really come to those and pay attention to them." Actors should also take classes regularly; for that, Thone recommends the Freehold Theatre Lab Studio.
"And not enough theater artists go to plays," she adds. "You can always get a half-priced ticket. Go to plays!"
When it comes to audition advice—based on what she's seen on both sides of the casting table in film and theater—Thone holds preparation above all else. "So often young actors don't actually understand the level of discipline and preparation that it takes to actually make a text come to life. Some of that is the sheer grind of hours. Really commit to a deeper sense of prep and discipline."
However, she says, "I think we all take ourselves very seriously. You have to be able to prepare your ass off then let it go.... I think it's usually not as big a goddamn deal as we make it."
Inspired by this post? Check out our Seattle audition listings!