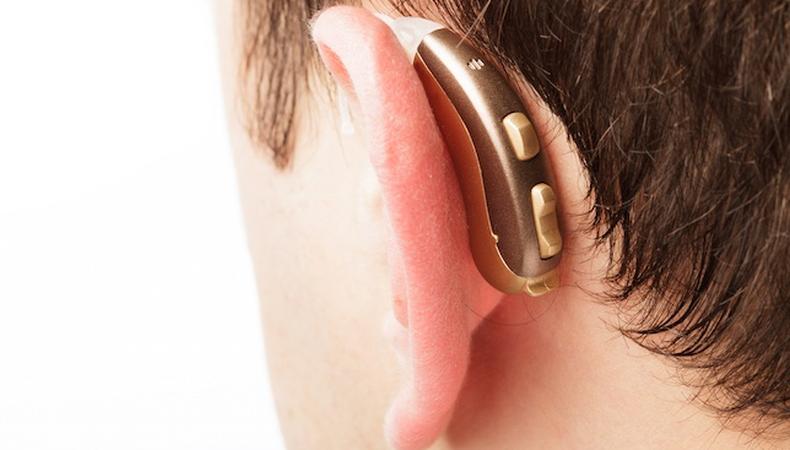 The Seattle Repertory Theatre has taken steps to improve the listening experience for guests with hearing loss.
The theater announced the installation of induction hearing loop systems in both the Bagley Wright and Leo K. Theatres, as well as in the theater's lobby.
This technology permits users to connect wirelessly to onstage microphones, which activate once guests press a button on their hearing aid or cochlear implant. This in turn triggers a telecoil found in most aids and implants. The loop installed throughout the theater allows the telecoil to transmit sound to the listener.
"Patrons who have telecoils will no longer have to stand in line to check out a receiver, remove their own hearing device to wear the venue's headphones, or fumble with volume controls in the dark," said Cheri Perazzoli, director of advocacy for Hearing Loss Association of America - Washington (HLAA-WA) and founder of the Let's Loop Seattle initiative.
The Seattle Rep is one of three establishments in the Seattle area to install the technology. The induction hearing loop system is commonly found in theaters and opera houses in the U.K. and Scandinavia. However, the induction of this technology is starting to become more prevalent throughout the United States.
The theater first made the technology available to patrons in need for its recent production of "Luna Gale." The Rep will host a more formal unveiling of the hearing loop system on April 24 ahead of that evening's performance of "Sherlock Holmes and the American Problem."
"Our patrons were telling us our assistive listening systems needed an upgrade, and we're pleased to introduce this to the Seattle arts community," said Jeffrey Herrmann, managing director. "Creating an inclusive arts community is a priority for the Rep, and we hope other theatres will follow."
Inclusivity has been in the news lately as TDF continues to stage autism-friendly performances of well-known shows such as "Aladdin," "The Lion King," and "Wicked," as well as the launch of of Theater Access NYC, a website that filters shows by accessibility.
Inspired by this post? Check out our audition listings!