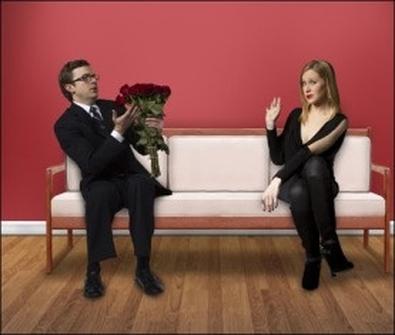 A new musical, "First Date," will be making its way to the Longacre Theatre this summer, producer Junkyard Dog Productions announced earlier this week.
"First Date" is currently enjoying a world premiere and limited run at Seattle's 5th Avenue Theatre. Bill Berry, who serves as the producing director of the 5th Avenue Theatre and directed the current version, will also direct the Broadway edition of the musical. "First Date," about a blind date between uptight Wall Street trader and a Soho artist, features a book by Austin Winsberg, and music and lyrics by Alan Zachary and Michael Weiner. Josh Rhodes will choreograph and casting will be announced in the future.
Previews are scheduled to start July 9, with an opening date of Aug. 4.