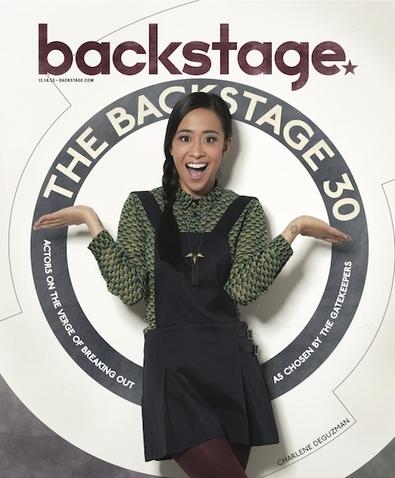 We are a people of lists. "12 'Harry Potter' Stars All Grown Up." "7 Best Ways to Make Vinaigrette Exciting." "22 Reasons Why You're an Awesome Actor and You're Going to Make It and Seriously, You're Not Going to Work at the Cheesecake Factory Forever."
The problem with so many of the lists we create and consume each day is that they're subjective. Are those really the seven best ways to make vinaigrette exciting? How many other ways were considered? And how do you define "exciting" in relation to vinaigrette?
For the Backstage 30—our second annual list of 30 actors on the verge of career breakthroughs—we strive for objectivity. We ask casting directors, talent reps, and studio and network executives to recommend actors who are on their radars but not on the public's. Then we factor in social-media scores and rank the top 30 actors.
Of course, subjectivity still enters the mix. Maybe an actor has a low social-media score but gets recommended by multiple insiders. Maybe someone recommended is too well-known. Maybe an actor didn't possess a high-res headshot and got cut based on that. (Seriously, guys, spend the money for good headshots, and make sure everyone on your team has the file.)
But subjectivity has its merits. The Backstage 30 isn't exactly the stuff of Nate Silver. But it isn't a gallery of January Jones' red-carpet disasters either.